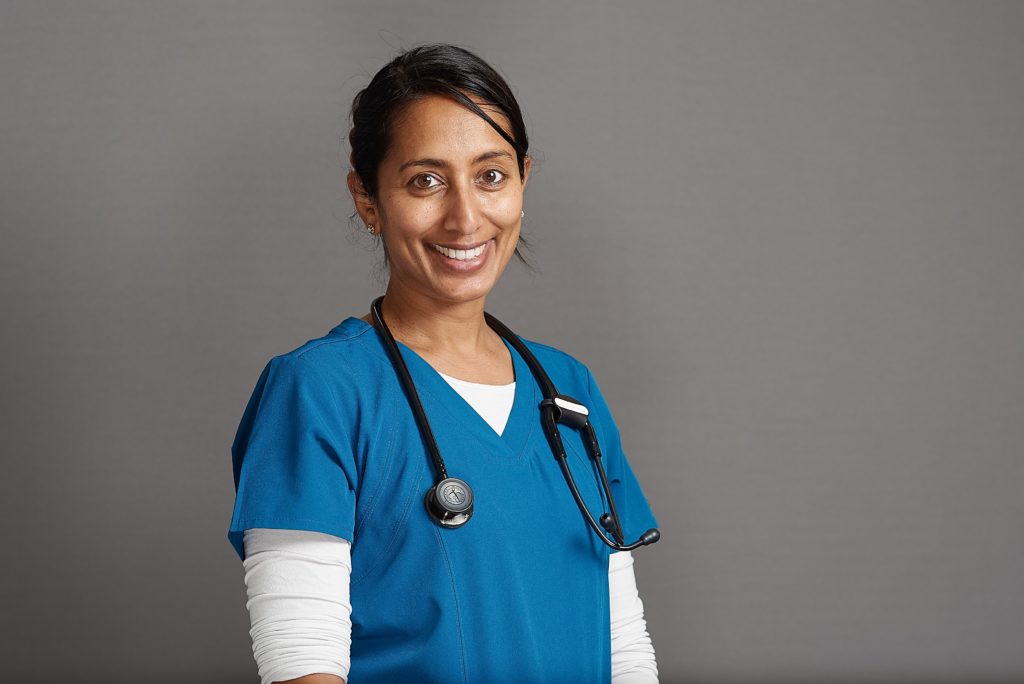 Dr Maheshi Ramasamy
Subject: Medicine and Biomedical Science
Department: Paediatrics
College appointment: Florey Lecturer and Fellow by Special Election
Academic position: Associate Professor
Background
Maheshi received her undergraduate medical training at Christ's College, Cambridge. She subsequently trained as a junior doctor in Infectious Diseases and General Internal Medicine in Oxford, London and Australia and obtained a DPhil from Wadham College, Oxford. She is a Consultant Physician at Oxford University Hospitals NHS Foundation Trust and the Deputy Director of the Graduate Entry Medicine course at Oxford. In her role as Florey Lecturer, Maheshi acts as the Lead Tutor for Graduate medical students at Magdalen College with overall responsibility for admissions, teaching and pastoral support of students. She has been a Fellow by Special Election at Magdalen since 2020.
Research
As a clinician scientist based at the Oxford Vaccine Group, Maheshi's research interest is in adaptive immune responses to vaccines. She leads on early and late phase clinical trials in healthy adults with a particular focus on enteric infections. Since 2020, Maheshi has been Principal Investigator for the Oxford/AZ COVID-19 vaccine trials, which have led to the deployment of over 2 billion doses of this vaccine globally.
Selected publications:
Efficacy of ChAdOx1 nCoV-19 (AZD1222) vaccine against SARS-CoV-2 variant of concern 202012/01 (B.1.1.7): an exploratory analysis of a randomised controlled trial. Lancet 397(10282): 1351-1362
Safety and immunogenicity of ChAdOx1 nCoV-19 vaccine administered in a prime-boost regimen in young and old adults (COV002): a single-blind, randomised, controlled, phase 2/3 trial. Lancet 396(10267): 1979-1993.
Immunogenicity, safety, and reactogenicity of heterologous COVID-19 primary vaccination incorporating mRNA, viral-vector, and protein-adjuvant vaccines in the UK (Com-COV2): a single-blind, randomised, phase 2, non-inferiority trial.Lancet 399(10319): 36-49.
Safety and efficacy of the ChAdOx1 nCoV-19 vaccine (AZD1222) against SARS-CoV-2: an interim analysis of four randomised controlled trials in Brazil, South Africa, and the UK. Lancet 397(10269): 99-111.
Phase 1/2 trial of SARS-CoV-2 vaccine ChAdOx1 nCoV-19 with a booster dose induces multifunctional antibody responses. Nat Med 27(2): 279-288.