Thank you for considering us
You'll find everything you need to help you make a decision about whether Magdalen is the right place for you on these pages, but if anything is missing, please contact us.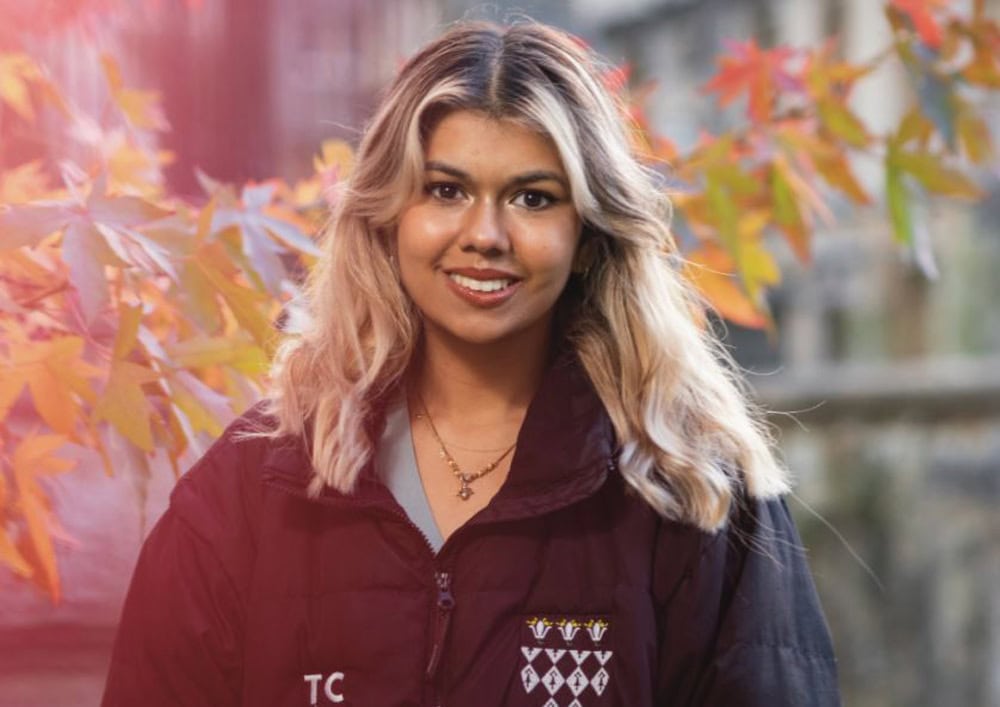 What is so incredible about Magdalen is the mixture of students from different backgrounds forming the most wonderful community.

thamima, student
The first thing you need to know about Magdalen College is that it is one of the oldest, largest, and most beautiful colleges in Oxford. Some people tell us it can seem a bit grand at first, but once you spend a little time here you'll realise that behind the old buildings and the manicured lawns Magdalen is a wonderful home.

But don't just take our word for it – ask our students.
Chat with our students
Rafiah, Daniel, and Thamima are just three of the students you can talk to about what it's like to live and study at Magdalen.
Magdalen is currently home to around 400 undergraduate students, 200 graduate students, lots of friendly Fellows and staff, and a herd of deer. That might sound a lot, but the brilliant thing about having such a large College is that there is plenty of space for everyone.

You can get an idea of what it's like to live and study here by coming to one of our Open Days (June and September). Or if you can't make it in person, why not watch our guided tour below?
Take a guided tour
Join Sarah on a walking tour of College as she explains what it's like to live and study at Magdalen.
Alongside our reputation for excellent teaching and research, we are perhaps best known for our history, our extensive grounds, our brilliant financial and welfare support, and our warm, welcoming, and inclusive community. We think you'll love it here, but we would say that wouldn't we.

Here's what our students think.
Should I apply?
Simple answer: yes. But if you're looking for a little more detail, here's what our students think makes Magdalen such a great place to live and study.
And check out the student-written Alternative Prospectus for honest insights into life at Magdalen!
BTW Magdalen is pronounced 'maudlin'. Don't worry. It's just one of those Oxford things.
Five interesting things about Magdalen
1. May Day celebrations start at Magdalen
2. C.S Lewis wrote the Chronicles of Narnia here
3. We have our own punts
4. Oscar Wilde found himself here
5. Schrödinger won his Nobel Prize here
There's lots more information below, but if you think you've already made up your mind to apply to Magdalen, you can do so on our how to apply page. Good luck.

Maybe we'll see you soon.