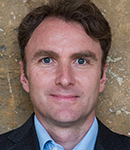 Professor Simon Horobin
Subject: English
Department: English Language and Literature
College appointment: Tutorial Fellow
Officer: Senior Dean of Arts
Background
I came to Magdalen in 2006 from the University of Glasgow where I was Reader in English Language. I have held visiting professorships at the University of Connecticut, Harvard University and the Charles University, Prague.
Teaching
I am responsible for undergraduate teaching in the English Language and Medieval Literature. I also teach on the MSt in English Language and the MSt/MPhil in English Literature 650-1550.
Research Interests
My research interests are in the history of the English Language, especially in the Medieval period.
Selected Publications
The English Language: A Very Short Introduction. Oxford University Press, 2018
How English Became English: A Short History of a Global Language. Oxford University Press, 2016
Does Spelling Matter? Oxford University Press, 2013
Studying the History of Early English. Palgrave Macmillan, 2009
Chaucer's Language. Palgrave Macmillan, 2006; 2nd edition, 2012 ['Highly recommended' Times Higher Education Supplement]
The Language of the Chaucer Tradition. Chaucer Studies 32. Cambridge: D.S. Brewer, 2003 [Awarded the English Association's Beatrice White Prize for outstanding scholarly work in the field of Medieval and Renaissance studies.]
An Introduction to Middle English. (with J.J. Smith) Edinburgh: Edinburgh University Press, 2002; Oxford University Press USA/Canada.
New Perspectives on English Historical Linguistics. Volume 1: Syntax and Morphology, eds. C. Kay, S. Horobin and J. Smith. Current Issues in Linguistic Theory 251. Amsterdam: Benjamins, 2004.