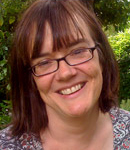 Dr Kate Bennett
Subject: English
Department: English Language and Literature
Academic position: Lecturer
Background
I went to Bath High School and Merton College, Oxford. I stayed in Oxford for my D.Phil and was then awarded a Junior Research Fellowship at Christ Church, and subsequently a British Academy Postdoctoral Research Fellowship. For 6 years I was a teaching fellow in English at Pembroke College, Cambridge, and a Newton Trust Lecturer. I then had a break to have my two boys, during which I published several articles and worked on a book. This was followed by a research fellowship at New College, Oxford, and a teaching position at Christ Church. I've also been a member of the Centre for the Study of the Renaissance at Warwick University.
Teaching
The Renaissance and Shakespeare, Restoration and the mid-eighteenth century, and some Romantic topics. I incorporate material and visual culture into my teaching, and some classes are held in the old library so that we can study Renaissance and eighteenth century books and manuscripts. We also try to find time in term for a play reading.
Research
I am the leading authority on the seventeenth-century biographer, traveller, Fellow of the Royal Society, and archaeologist John Aubrey, and in 2015 I published the first annotated critical edition of his best-known work, Brief Lives. This was awarded the British Academy Rose Mary Crawshay prize in 2017. I am now following this up with an edition of Aubrey's life of Thomas Hobbes, another on his album of prospect drawings of his Wiltshire birthplace, and a scholarly biography which focuses on his polymathic intellectual interests and presents him as a traveller and travel writer. I am also working on a book on anecdote, from Shakespeare to the present day, as well as articles on life writing and the history of the book in the early modern period. My newest and largest project is to edit, with Professor Henry Woudhuysen, a six-volume edition of Alexander Pope's correspondence. I also have a sideline in literary travel and the depiction of landscape, and in the literature of the scientific revolution.
Selected publications
'On Mess', in Harriet Philips and Clare Williams (eds.), A Handbook of Editing Early Modern Texts (Ashgate, 2017)
'John Aubrey's Lives and Fame' in Oxford Handbooks Online (2016).
John Aubrey, Brief Lives with An Apparatus for the Lives of our English Mathematical Writers 2 vols (OUP, 2015)
'John Aubrey and the Rhapsodic Book', Renaissance Studies 28 (April, 2014), 317—32.
'John Aubrey and the Printed Book', Huntingdon Library Quarterly 76 (2013), 393—411.
'John Aubrey and the "Lives of our English Mathematical Writers'' in Eleanor Robson and Jacqueline Stedall, ed, The Oxford Handbook of the History of Mathematics (OUP, 2009), 329—52.
'John Aubrey, Hint-Keeper: Life-writing and the Encouragement of Science in the pre-Newtonian Seventeenth Century', The Seventeenth Century 22 (2007), 358—80