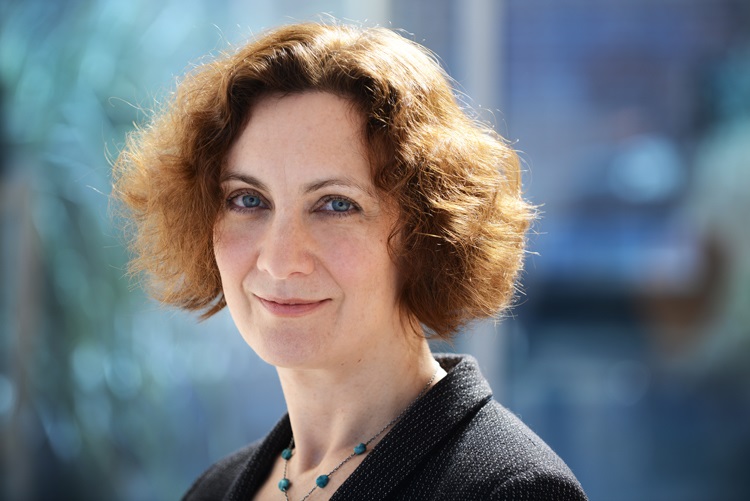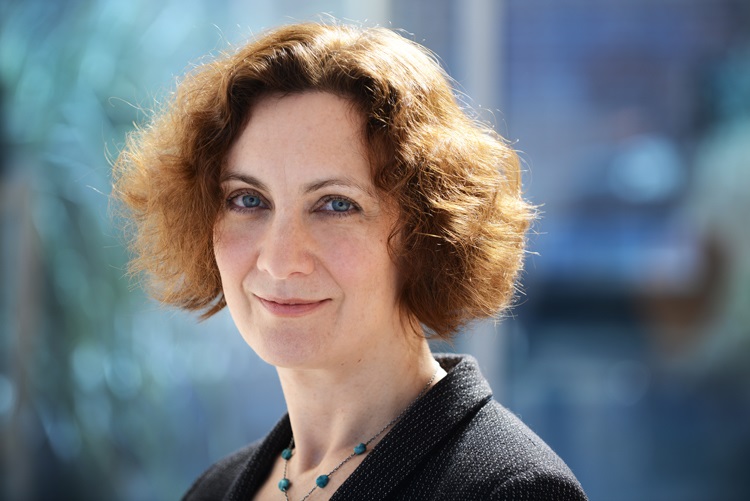 Magdalen College is delighted to announce the appointment of Dinah Rose QC as its next President. She will take up office in September 2020 as successor to Professor Sir David Clary FRS, who will have completed 15 years of distinguished service as President of the College. Dinah Rose will be the 43rd President of the College since its foundation in 1458, and the first woman to hold the post. Read more.
News
The Access Project Partnership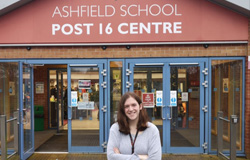 Magdalen launched a three-year partnership with The Access Project (TAP) to help disadvantaged students in Nottinghamshire – one of our link regions. Magdalen will work with TAP to deliver tutoring and mentoring support, as well facilitating visits to College, providing volunteer tutors, and helping to resource the charity's core programme. Find out more. Email outreach@magd.ox.ac.uk to find out how you can volunteer as a tutor.
Professor Reynolds wins Lifetime Achievement Award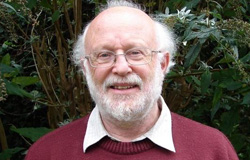 Emeritus Fellow Professor Vernon Reynolds has been given a Lifetime Achievement Award by the International Primatological Society, primarily in recognition of the Budongo Conservation Field Station he founded. Find out more.
Dr Suriyah Bi's report featured in The Independent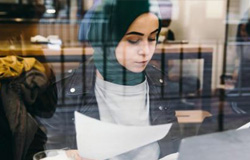 The launch of a report into Muslim women's experiences of work by Magdalen alumna Dr Suriyah Bi (2011) was featured in The Independent. Find out more.
Dr Kopano Matlwa Mabaso: Hero in the Field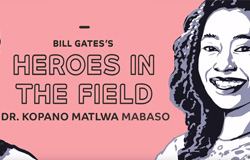 Magdalen alumna Dr Kopano Matlwa Mabaso (2011) was named one of Bill Gates's 'Heroes in the Field' for the campaign she leads which aims to eliminate child stunting in South Africa over the next decade. Find out more.
Alumnae careers talk this Friday- All welcome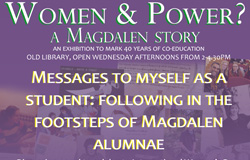 Carol Garbutt (1988), Jessica Jones (2005) and Fiona Thompson (1993), will discuss their careers after Magdalen and give advice to current students on their career choices. The panel discussion will take place in the Summer Common Room at 5.30pm. Attendance is free but booking is required. Please contact library@magd.ox.ac.uk
OX1 Incubator Demo Day event – Wednesday 11th March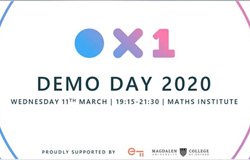 Join OX1 for an evening of the very best in entrepreneurship at the University. OX1 is an incubator for new start-ups at Oxford, supported by Magdalen and co-founded by two Magdalen students. Attendance is free but booking is required. Find out more
Calleva Symposium 'Molecular Perspectives on Evolution'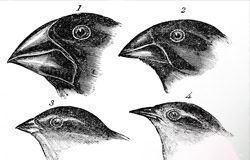 This year's symposium "Molecular Perspectives on Evolution" will be on Saturday 9th may. Guest speakers are Professor David Stuart, Dr Joe Marsh, and Professor Mary Beth Hatten, with Professor Robert Gilbert and Dr Xiulian Yu. Find out more
Commemoration Ball – Saturday 27 June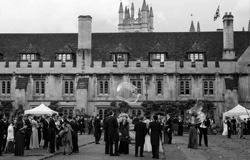 There are still alumni tickets available for this highlight of the Oxford social calendar. Find out more about the Magdalen College Commemoration Ball and buy tickets here.
On social media:

You can keep up to date with all the latest news about the College, our Fellows, alumni and students on Twitter, Facebook and Instagram.
On social media:
Events
SATURDAY 28 MARCH
Gaudy for matriculation years 2009/10
SATURDAY 18 APRIL
New York Dinner
TUESDAY 21 APRIL
Los Angeles Dinner
THURSDAY 23 APRIL
San Francisco Drinks Reception
MONDAY 27 APRIL 
Civil Service panel discussion at the BBC
THURSDAY 30 APRIL
Chemistry Event
SATURDAY 9 MAY
Calleva Symposium
THURSDAY 14 MAY 
Longwall Society Reception
FRIDAY 15 MAY
Alumni Formal Hall
SATURDAY 16 MAY
Fastolf Society Lunch
FRIDAY 5 JUNE
Alumni Formal Hall
WEDNESDAY 10 JUNE
Alumni Formal Hall
SATURDAY 27 JUNE
Commemoration Ball
SATURDAY 4 JULY
Benefactors' Dinner
SUNDAY 19 JULY
Garden Party
SATURDAY 19 SEPTEMBER
50th Anniversary Tea for those who matriculated in 1970
SATURDAY 19 SEPTEMBER
Alumni Dinner
SATURDAY 26 SEPTEMBER
Gaudy for matriculation years 2003-05
FRIDAY 30 OCTOBER
Alumni Formal Hall
FRIDAY 13 NOVEMBER
Alumni Formal Hall
WEDNESDAY 25 NOVEMBER
Alumni Formal Hall
Did you know…
All our events are priced to break even or are subsidised. We want all alumni to be able to attend events where possible, so if you would like to attend a particular event and are not in a position to do so, let us know as we may be able to further subsidise a limited number of places on a case-by-case basis.
If you have access to a venue we could use for an alumni event or any recommendations, please contact alumni.office@magd.ox.ac.uk