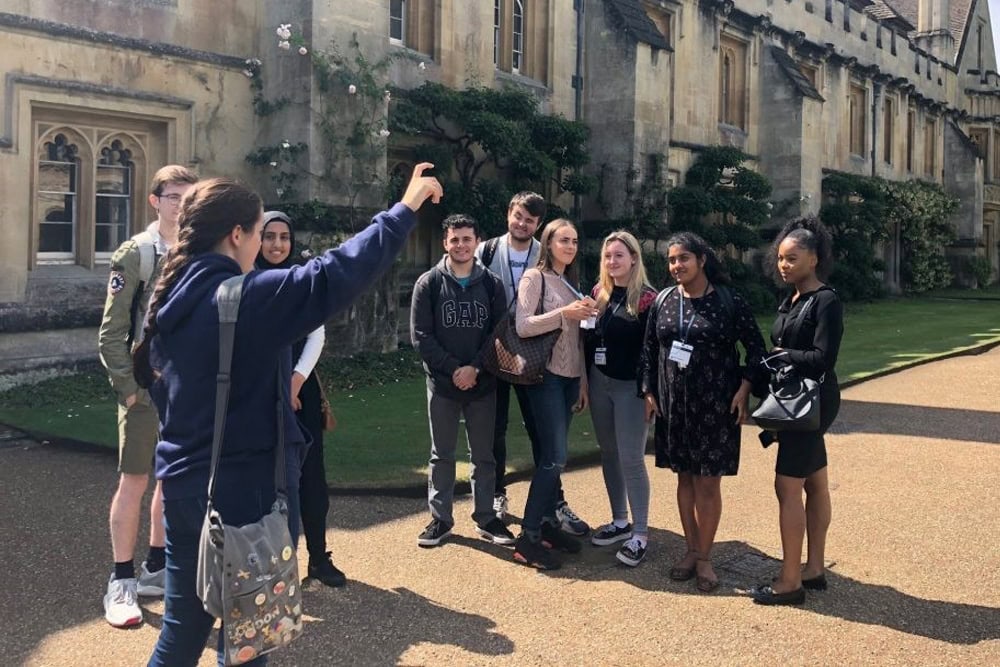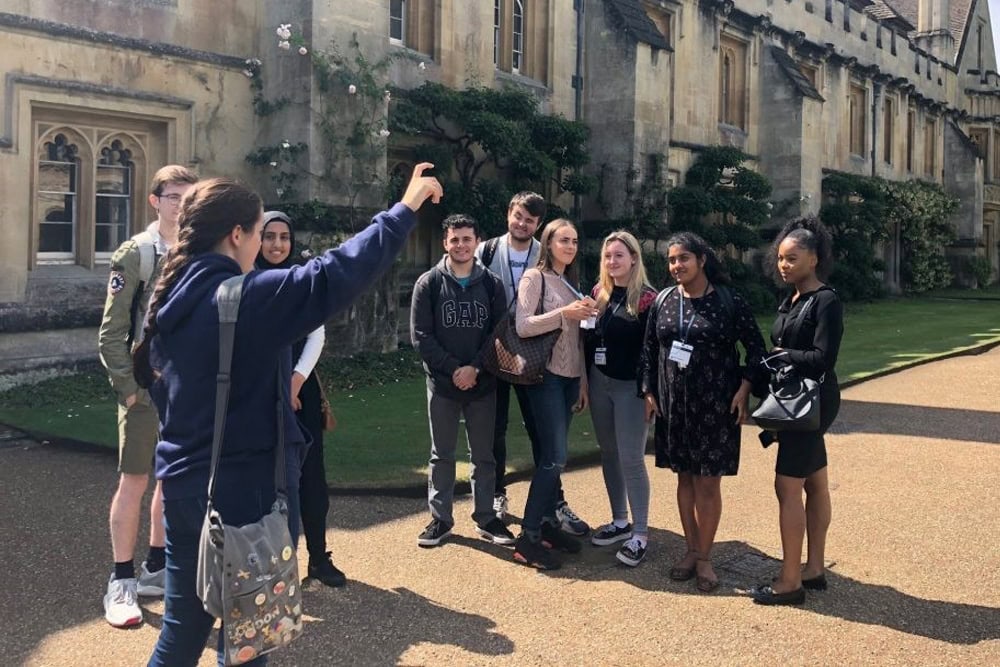 Good News
Magdalen has made access and outreach a priority over the last few years, and we are pleased to say that our work is paying off. We have seen a huge increase in our undergraduate intake of the brightest students from under-represented groups this year. Thank you to all the amazing members of our community who have supported our work in this area, either as ambassadors, donors, volunteers, or inspiring teachers. Read more.
News
New papers shed light on life of T.E. Lawrence mentor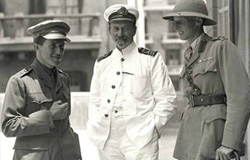 The latest addition to the Magdalen College Archive is a collection of papers belonging to the archaeologist and mentor to T.E. Lawrence, David George Hogarth (Demy 1881-85, Fellow 1886-1927). Find out more.
Pathways programme for care experienced children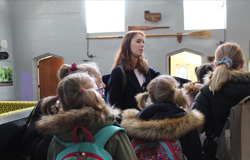 We launched our new Pathways to University programme for care experienced children aged 8-10 last week. The first of four events was a C.S. Lewis Day with Librarian Daryl Green and Fellow in English Simon Horobin. More details next month.
Maintaining mental wellbeing at Magdalen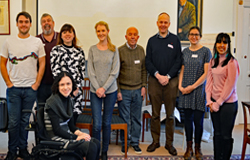 The welfare and wellbeing of those who study and work at Magdalen is a priority. That's why a group of Magdalen staff recently attended a two-day training course called Mental Health First Aid. Find out more.
Law at Magdalen 2020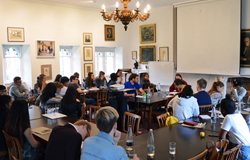 Applications are now open for our residential access event for state-educated Y12 students who are interested in studying Law. The application deadline is 5pm on Friday 27 March. Find out more.
Magdalen hosts 'Great Debate' for budding Oxfordshire Historians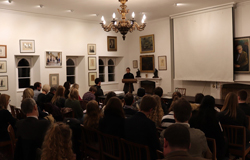 The Oxfordshire Historical Association held the regional final of its debating competition for 15-18 year olds, the Great Debate, at Magdalen. Find out more. 
Magdalen Means Business – Thursday 20 February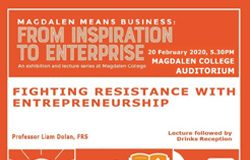 At our latest Magdalen Means Business event, Professor Liam Dolan, FRS, Sherardian Professor of Botany at Magdalen, will share his experience in spinning out from botanical research to an AgTech start-up whose goal is to intervene in the world's growing herbicide crisis. Find out more.
Flora and fauna exhibition website 


Find out why Magdalen looks the way it does, uncover the secrets hidden in plain sight, and learn about the fantastic flora and fauna of Magdalen in our brand new online exhibition. Find out more.
Fancy a round?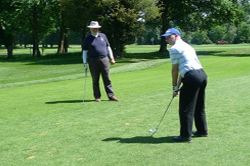 The first of the three alumni golf events will be the annual intercollegiate event on Friday 17 April at Frilford Heath, with dinner at Merton College. If you are interested in representing Magdalen, email us at alumni.office@magd.ox.ac.uk for more details.
Magdalen College Survey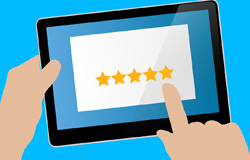 We recently sent you a survey to collect your thoughts on the College and the work of the Development Office. If you haven't yet completed it, we would be really grateful if you could spare a few minutes to do so. Please check your emails.
Commemoration Ball – Saturday 27 June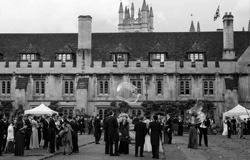 There are still a few tickets available for this highlight of the Oxford social calendar. Find out more about the Magdalen College Commemoration Ball and buy tickets here.
On social media:

You can keep up to date with all the latest news about the College, our Fellows, alumni and students on Twitter, Facebook and Instagram.
On social media recently:
Events
FRIDAY 7 FEBRUARY
Alumni Formal Hall
SATURDAY 15 FEBRUARY
Scholarships and Bursaries Lunch
FRIDAY 21 FEBRUARY
Alumni Formal Hall
WEDNESDAY 4 MARCH
Alumni Formal Hall
THURSDAY 19 MARCH
Singapore Dinner
SATURDAY 28 MARCH
Gaudy for matriculation years 2009/10
SATURDAY 18 APRIL
New York Dinner
TUESDAY 21 APRIL
Los Angeles Dinner
THURSDAY 23 APRIL
San Francisco Drinks Reception
MONDAY 27 APRIL 
Civil Service panel discussion at the BBC
THURSDAY 30 APRIL
Chemistry Event
SATURDAY 9 MAY
Calleva Symposium
THURSDAY 14 MAY 
Longwall Society Reception
FRIDAY 15 MAY
Alumni Formal Hall
SATURDAY 16 MAY
Fastolf Society Lunch
FRIDAY 5 JUNE
Alumni Formal Hall
WEDNESDAY 10 JUNE
Alumni Formal Hall
SATURDAY 27 JUNE
Commemoration Ball
SATURDAY 4 JULY
Benefactors' Dinner
SUNDAY 19 JULY
Garden Party
SATURDAY 19 SEPTEMBER
50th Anniversary Tea for those who matriculated in 1970
SATURDAY 19 SEPTEMBER
Alumni Dinner
SATURDAY 26 SEPTEMBER
Gaudy for matriculation years 2003-05
FRIDAY 30 OCTOBER
Alumni Formal Hall
FRIDAY 13 NOVEMBER
Alumni Formal Hall
WEDNESDAY 25 NOVEMBER
Alumni Formal Hall
Did you know…
All our events are priced to break even or are subsidised. We want all alumni to be able to attend events where possible, so if you would like to attend a particular event and are not in a position to do so, let us know as we may be able to further subsidise a limited number of places on a case-by-case basis.
If you have access to a venue we could use for an alumni event or any recommendations, please contact alumni.office@magd.ox.ac.uk