Alan McHughen (1976) and Donna Greschner (1981) are Magdalen Alumni and have been married for over 25 years. They are donors and legators to the College. Alan shares their story and the reasons they chose to join the Fastolf Society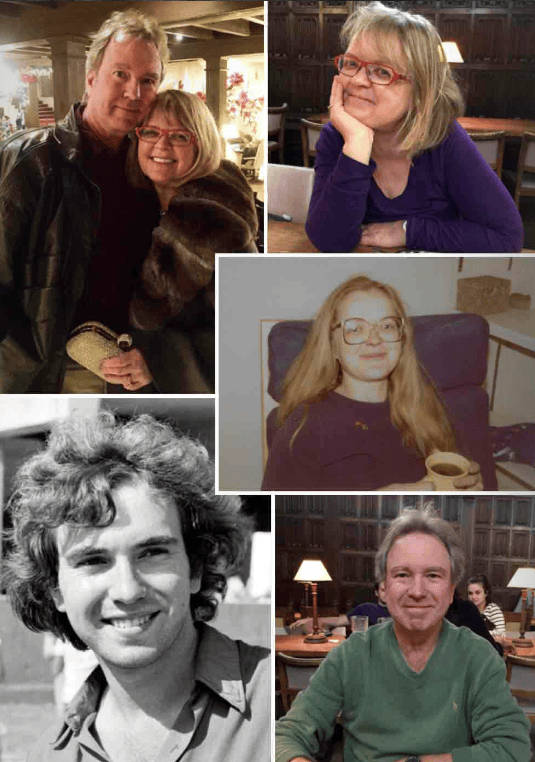 My first view of Magdalen was somewhat deflating. As a North American, my first culture shock was the total absence of central heat and the near total absence of hot water. Unlike most of my cohort, who preferred the "Old World Charm" of traditional digs within College walls, I was pleased to move into the Waynflete a fortnight later with its ample abundance of both. I had already learned that "Old World Charm" is a euphemism for "Old World Plumbing". ?
I came up to read for a M.Sc in the Botany School and I took full advantage of what college and Oxford had to offer.
Fortunately, my research was going well enough that, mid-year, Dr Clowes suggested I transfer to the DPhil program and remain for another two years. Again I happily took his advice and over those two years garnered, among other things, two more Blues with wins against Cambridge. And rooms in the more desirable Daubeny Building overlooking the Botanic Gardens.
Donna and I did not meet at Magdalen, but later, because of Magdalen. I was one of the last to experience the all-male dominion prior to admission of women. Donna was among the first women at Magdalen; she came up a couple of years after I went down.
In the mid-1990s, both Donna and I were on faculty, unbeknownst to each other, at the University of Saskatchewan. Magdalen was fundraising and I told former President Tony Smith that I would canvas old members in Saskatchewan I took my promise to Tony seriously, venturing out to the law school one sunny but cold January day, intent on arm-twisting this law professor into giving money.
As luck would have it, she was in her office, so I barged in and introduced myself. But after a quick promise to meet for lunch the following week, she shooed me out. The lunch turned into a date, followed by another, and before long we were a couple. Donna and I have now been together for 25 years.
We decided to join the Fastolf Society for a few reasons. Even in the 1970s, College was expensive. I was able to attend only because of the generosity of others before me and I feel a desire, if not responsibility, to repay the gifts that sent me on my career, allowed me to befriend so many Magdalenses, and experience College (and Oxford) life. Donna felt the same way. Her attendance was possible only because of a Commonwealth Scholarship. Helping others benefit from a Magdalen education feels the right thing to do.
The Fastolf Society gives us a chance to remain connected to Magdalen. We renew friendships. We make new friends. We learn new things. The alumni events are like our time at Magdalen: always an adventure.
Magdalen is a special combination of past glory and present-day possibility. It preserves the best traditions of previous generations, while encouraging intellectual innovation from its current students. This potent mixture of old and new, brewing in a beautiful setting, makes Magdalen unique. Perhaps more importantly, if it were not for the Magdalen connection, Donna and I would not have met. We will always be grateful for that, too.