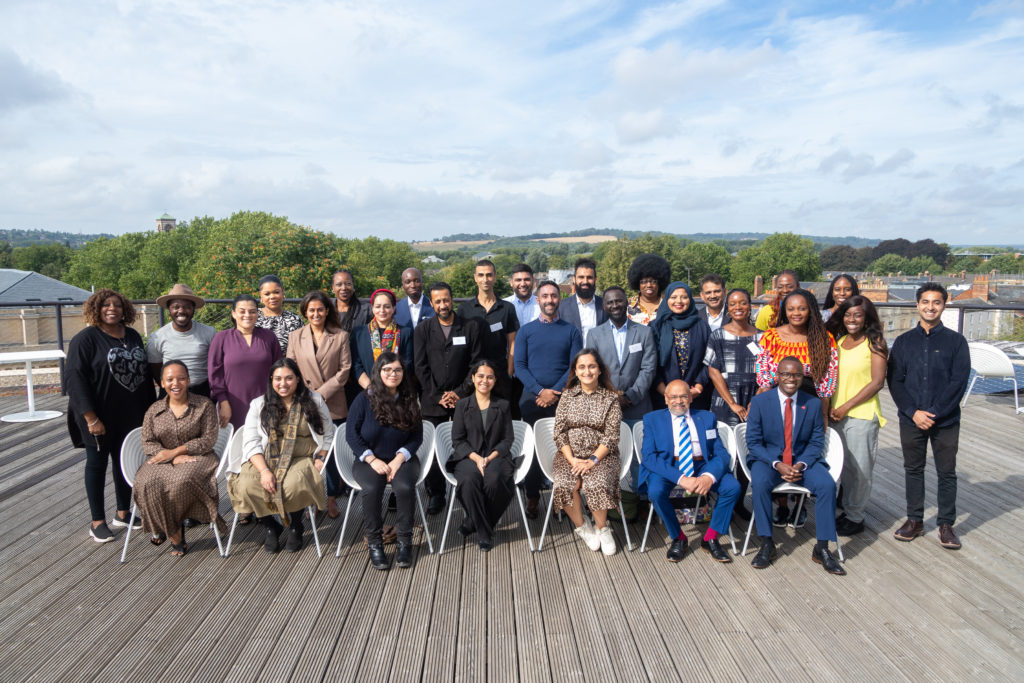 Participants from across the country embarked on the Pathway to Success leadership and development residential at Magdalen College.
The programme, which is now in its fourth year, is run by Operation Black Vote (OBV) and The House of Commons in collaboration with Magdalen College and the Blavatnik School of Government (BSG). It is designed to help equip Black, Asian, and minority ethnic individuals with the tools and knowledge required to become senior leaders in the public, private, and commercial worlds.
This year, the programme received more than 200 applications for just 30 places. Participants, who were selected based on their proven leadership skills, will undertake masterclasses in politics, governance, community, business, commercial, and civic environments to build their know-how in running for political office and further develop their senior leadership abilities. They will hear from academics, key political figures, and business leaders during sessions and activities at Magdalen and BSG.
Previous participant, Frank Starling, global VP of WERKIN, who was appointed a London Enterprise Advisor to the Mayor of London, said, "Pathway to Success is a career changing opportunity geared at levelling the playing field and accelerating Black, Asian, and minority ethnic leaders forward. Being a participant of the programme has helped me to access knowledge, networks, and tools that have aided me to reach the next level."
In extension to Pathway to Success, Magdalen College has developed a mentoring programme that offers one-to-one support to participants in the following months, as well as providing access to a network of mentors and fellow participants. All mentors are alumni of the College.
Magdalen College would like to thank its Pathways partners, the programme participants, and the alumni who have supported this brilliant initiative.