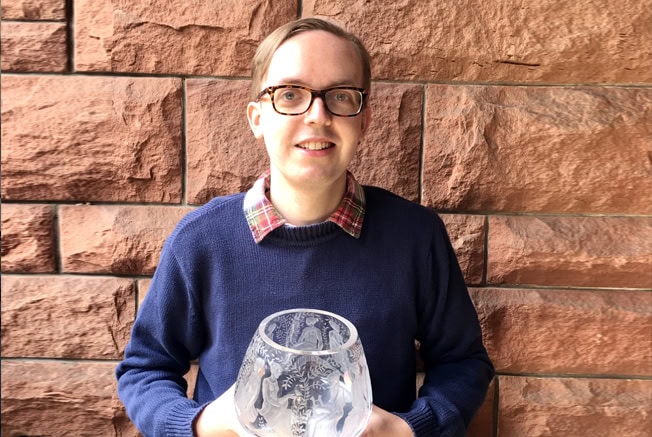 Jonathan Gibson was crowned the youngest ever Mastermind Champion in the final of the long-running quiz show on Monday evening.
Jonathan studied History at Magdalen between 2014 and 2017. Whilst at College, he captained the 2017 University Challenge team and was a cox for Magdalen. He is currently studying a PhD in Modern History at the University of St. Andrews.
"My undergraduate years at Magdalen and the friends I made there have been hugely important in shaping me as an academic, as a quizzer, and as a person," said Jonathan. In particular, he remembers his History tutors, Professor Laurence Brockliss, Professor John Nightingale, Professor Nick Stargardt, and Professor Siân Pooley as being 'hugely formative, both academically and personally'.
Jonathan's specialist subjects were Agatha Christie's Poirot, William Pitt the Younger, and Flanders and Swann. He gained perfect scores in all of his specialist subject rounds, as well as a perfect score in the general knowledge round of the semi-final.
"The support I have received from the College community throughout my Mastermind adventure has been wonderful and humbling," said Jonathan, "and it means so much to know that so many of you have enjoyed watching me do something I love."
The College would like to wish Jonathan very many congratulations on his fantastic achievement.