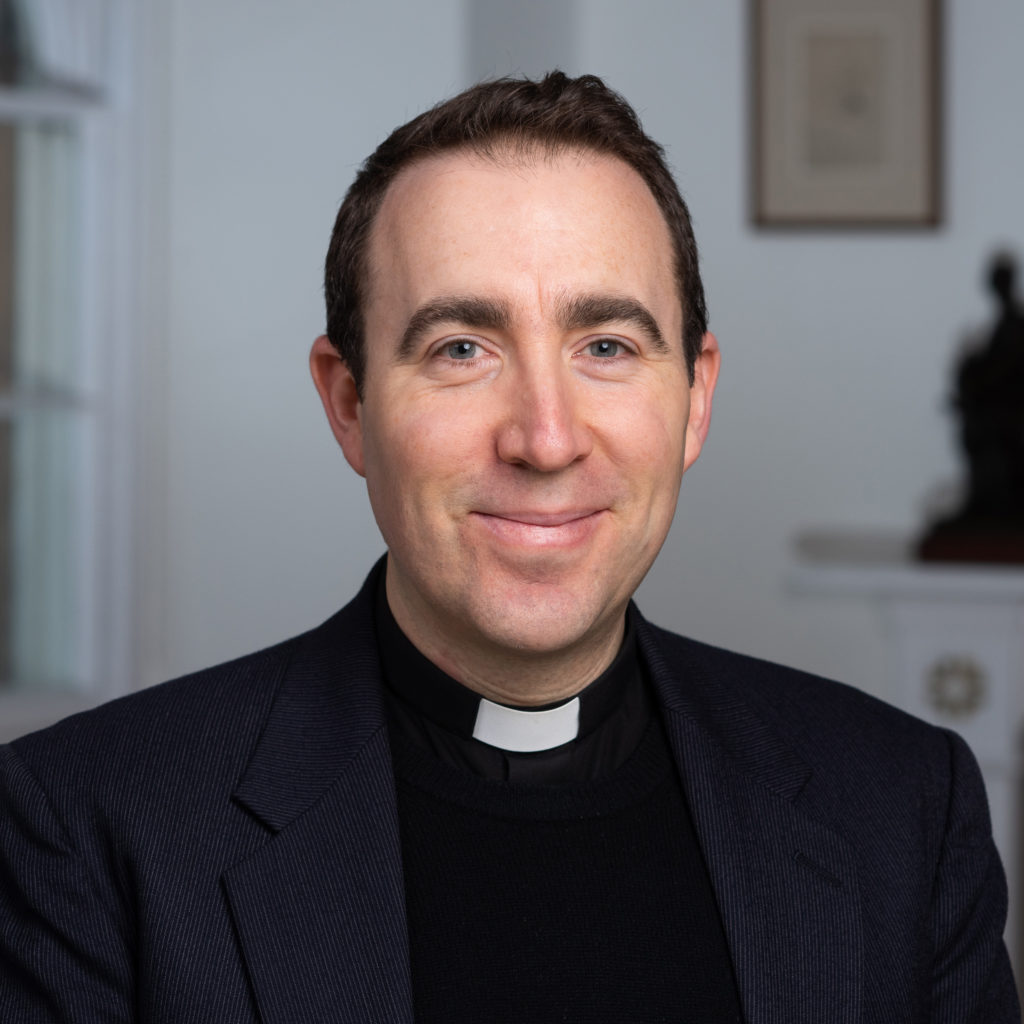 The Rev'd Dr Andrew Bowyer
College appointment: Dean of Divinity
Officer: Tutor for Equality and Diversity
Background
I came to Magdalen in 2019 from Trinity College, Cambridge, where I served as College Chaplain for four years. During that time, in addition to pastoral duties, I supervised students in the Faculty of Divinity in ethics, philosophy of religion and Christian intellectual history, and served as a Tutor at Westcott House, a training institution for Church of England priests. I was born in Australia, ordained as an Anglican Priest in Canberra in 2010, and completed my PhD at The University of Edinburgh in 2015.
Research
My research interests are moral philosophy, theology and literature, and contemporary Christian thought. I am the Secretary of the Society for the Study of Christian Ethics UK and a member of the Society for the Study of Theology (UK).
Publications
Donald MacKinnon's Theology; To Perceive Tragedy Without the Loss of Hope, London: T&T Clark, 2019.
Journal Articles
'"In the end, there was no end:" Colonial Modernism and Moral Perfectionism in Patrick White's The Tree of Man", Literature and Theology, 2022, forthcoming.
'"To Struggle Against the Tree of Life:" Reading Bonhoeffer's Creation and Fall in the Anthropocene', Political Theology, 2020, DOI: 10.1080/1462317X.2020.1840037
'Inner-Space and Liquid Myths: J.G. Ballard as a Post-Secular Writer,' Literature and Theology, 34:3, 2020, 304-321, https://doi.org/10.1093/litthe/fraa010
'Moral Philosophy after Austin and Wittgenstein: Stanley Cavell and Donald MacKinnon,' Studies in Christian Ethics, 31:1, 2018, 41-64, https://doi.org/10.1177/0953946817737927
Recent Book Reviews
'Thoreau's Religion: Walden Woods, Social Justice, and the Politics of Asceticism,' [Book Review], Alda Balthrop-Lewis, Studies in Christian Ethics, forthcoming.
'T&T Clark Handbook of Christian Theology and Climate Change,' [Book Review], Koster, H., Conradie, E. (eds.), Reading Religion, 2021.
'Gratitude for the Wild: Christian Ethics in the Wilderness,' Nathaniel Van Yperen, and 'Listening at Lookout Creek: Nature in Spiritual Practice,' Gretel Van Wieren, [Review Essay], Studies in Christian Ethics, 2021, 34(2), 274-279.
'Theological Ethics in a Neoliberal Age; Confronting the Christian Problem with Wealth,' [Book Review], Kevin Hargaden, Scottish Journal of Theology, 73(4), 378-379. doi:10.1017/S0036930620000137
'In Defence of Charisma,' [Book Review], Vincent Lloyd, Studies in Christian Ethics, 33:3, 2020, 424-427.