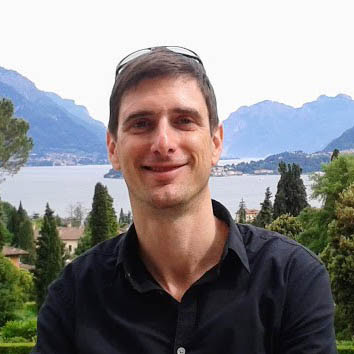 Professor Avi Lifschitz
Subject: History
Department: History
College appointment: Tutorial Fellow
Academic position: Professor of Intellectual History and Enlightenment Studies
Background
In 2017 I joined Magdalen after a decade of teaching European History at UCL (University College London). Earlier I earned an MA in European History summa cum laude from Tel Aviv University and completed a DPhil here at Oxford. Research fellowships included the Wissenschaftskolleg zu Berlin, the Clark Library at UCLA, the Lichtenberg-Kolleg at the University of Göttingen, and the Enlightenment Research Centre (IZEA) at the University of Halle-Wittenberg.
Teaching
To Magdalen undergraduates I offer papers on early modern European and British History, as well as further undergraduate modules in historiography and intellectual history. At the History Faculty I teach on the MSt strands in British and European History 1700-1850 and in Intellectual History, and offer research supervision. I am one of the convenors of the Enlightenment Workshop, Oxford's interdisciplinary research seminar on eighteenth-century European culture.
Research
The intellectual and cultural history of Europe in the long eighteenth century (c. 1680-1815) is my main area of research; I am particularly interested in the links between Enlightenment anthropology, theology, and political theory. Other significant aspects of my work include translation and cross-cultural transfer as well as the history of royal academies and exiled intellectuals in the eighteenth century. Having edited the first modern English edition of a wide range of writings by Frederick the Great (Princeton University Press, 2020), I am now working on a monograph exploring the Prussian monarch's activities as philosopher and public author. Another project concerns the 'science of man and animal' in the European Enlightenment.
Selected Publications
Frederick the Great's Philosophical Writings, ed. Avi Lifschitz, trans. Angela Scholar (Princeton University Press, 2021)
'The Book of Job and the Sex Life of Elephants: The Limits of Evidential Credibility in Eighteenth-Century Natural History and Biblical Criticism', The Journal of Modern History 91.4 (2019), 739-775
Rethinking Lessing's Laocoon: Antiquity, Enlightenment, and the 'Limits' of Painting and Poetry, ed. with Michael Squire (Oxford University Press, 2017)
Engaging with Rousseau: Reaction and Interpretation from the Eighteenth Century to the Present (Cambridge University Press, 2016; paperback ed., 2019)
'Rousseau's Imagined Antiquity', a special issue of the journal History of Political Thought 37 (2016)
'Between Friedrich Meinecke and Ernst Cassirer: Isaiah Berlin's Bifurcated Enlightenment', in Isaiah Berlin and the Enlightenment, eds. Laurence Brockliss and Ritchie Robertson (Oxford University Press, 2016), 51-66.
Language and Enlightenment: The Berlin Debates of the Eighteenth Century (Oxford University Press, 2012; paperback ed., 2016)
'The Arbitrariness of the Linguistic Sign: Variations on an Enlightenment Theme', Journal of the History of Ideas 73.4 (2012), 537-557
Epicurus in the Enlightenment, ed. with Neven Leddy (Voltaire Foundation, 2009)