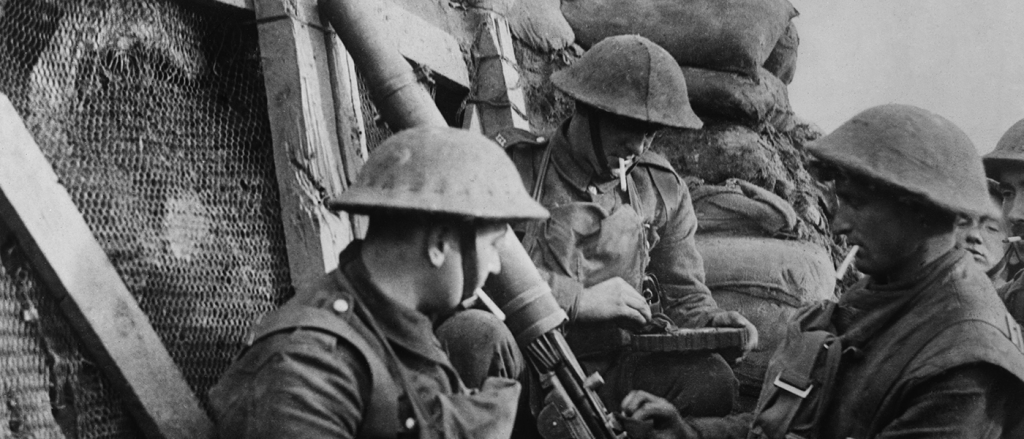 To mark the centenary of the November Armistice, Magdalen College is pleased to announce the launch of a new website dedicated to the members of College who fought and died in the First World War, written by Emeritus Fellows Dr David Roberts and Prof Richard Sheppard. The Slow Dusk, named for a line in Wilfred Owen's famous poem "Anthem for Doomed Youth", contains brief but full biographies of all the members of Magdalen who were killed in or died because of the Great War. The website also considers what those members of Magdalen who were "deemed […] to have been duly enlisted in His Majesty's regular forces", did during the war – including those who were for whatever reason exempt from military service. The cohorts of 1912 and 1913 have been examined in some detail so that, by considering the fate of their contemporaries, we get some idea of what those killed might have achieved and what Britain lost by their deaths. Finally, the website looks at opposition to the war among members of Magdalen by studying those who were known to have been Conscientious Objectors and those who were known or thought to have been Pacifists.
We are grateful to many families for providing us with information, photographs etc., and we have acknowledged their help in the biographies and the extensive list of acknowledgements. However, some of the entries are incomplete and are published here as work in progress; other entries may involve mistakes and omissions. But as we are aware that much data exists which we do not have, we hope that anyone with corrections, comments or additions will contact us so that we can bring the entries up to date.
The Slow Dusk website will go live at the end of this month, and can be accessed via this link: http://slowdusk.magd.ox.ac.uk/
The website has been created with the help of a generous grant from Michael McGowan, Magdalen (1982-87).