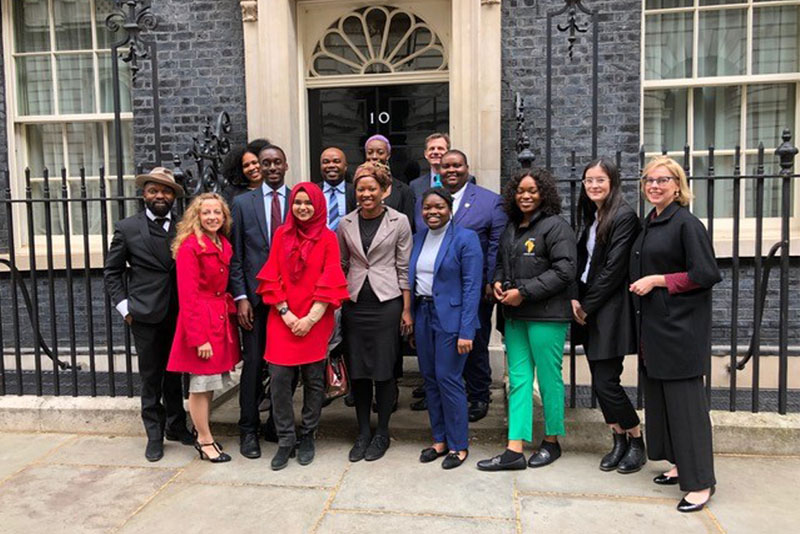 Earlier this month Magdalen College organised a trip to 10 Downing Street to give a group of Oxford students an opportunity to meet Nero Ughwujabo, the Special Adviser on Social Justice, Young People, and Opportunities in the Office of the Prime Minister.
The objective of the visit was to discuss issues associated with Black, Asian and minority ethnic (BAME) participation at the University and to develop strategies to improve diversity.
The students – including some from Magdalen – were accompanied by Magdalen Fellows Professors Samson Kambalu and Robin Cleveland, as well as senior members of the Development Office Heather Ebner and Shelley Meagher.
"I found it deeply exciting to be in conversation with BAME students across the University", commented Camille Border, the MCR Racial Equality Officer.
"Oxford is so decentralised that it can be difficult to connect and form coalitions and this experience allowed me to see myself as a part of a large network. Additionally, the conversation with Nero at No. 10 was very enriching and provided a necessary space to imagine and brainstorm ways to make Oxford more accessible to BAME students."
To read about Magdalen's recent collaborations with the Oxford African and Caribbean Society (ACS) please click here and here.
For further information on Magdalen's outreach activities please click here.