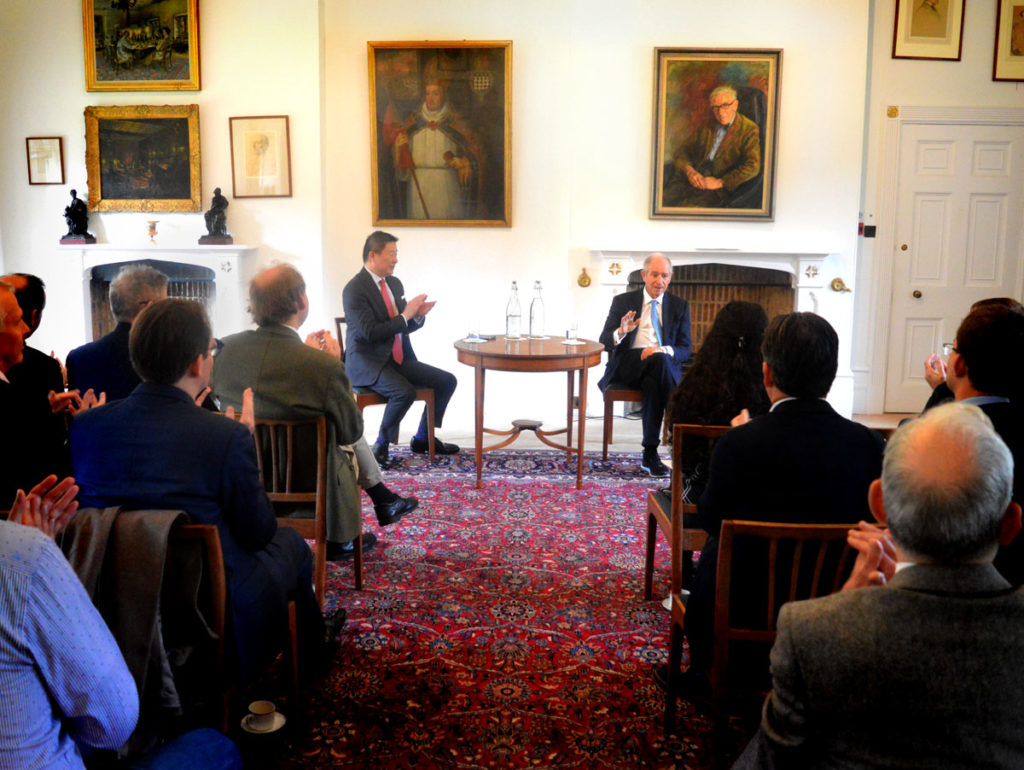 Bursars and Investment Committee Members from across the University of Oxford attended a talk by Chairman, CEO, and Co-founder of Blackstone, Stephen A. Schwarzman, who was recently elected a Waynflete Fellow at Magdalen.
After Dinah Rose KC, President of Magdalen College, welcomed and introduced the session, Mr Yong Shen, Magdalen Bursar and Fellow, who organised and hosted the event, began by asking Mr Schwarzman about his remarkable career.
Mr Schwarzman was born in Philadelphia, USA. He went to Yale, and Harvard Business School – with a stint in the army in between – and then joined Lehman Brothers where he quickly rose up through the ranks and eventually became chairman of the mergers and acquisitions department. In 1985, he co-founded Blackstone and, in under 40 years, made it the largest alternative investment manager in the world with approximately $1 trillion of assets under management.
Over the next hour and a half, Mr Schwarzman covered wide-ranging topics including some of his most memorable moments and life lessons, Blackstone 'Monday morning meetings', his views on alternative assets and asset allocation, and the outlook for US inflation. He also gave invaluable advice on endowment management and took a few questions from the audience.
"It was a very inspiring and insightful talk," said Yong Shen. "We are enormously grateful to Mr Schwarzman for his support to Magdalen and Oxford."
As well as being a successful businessperson, Mr Schwarzman is an active philanthropist who recently established The Stephen A. Schwarzman Centre for the Humanities at the University of Oxford.
Mr Schwarzman was elected to the Waynflete Fellowship in June.