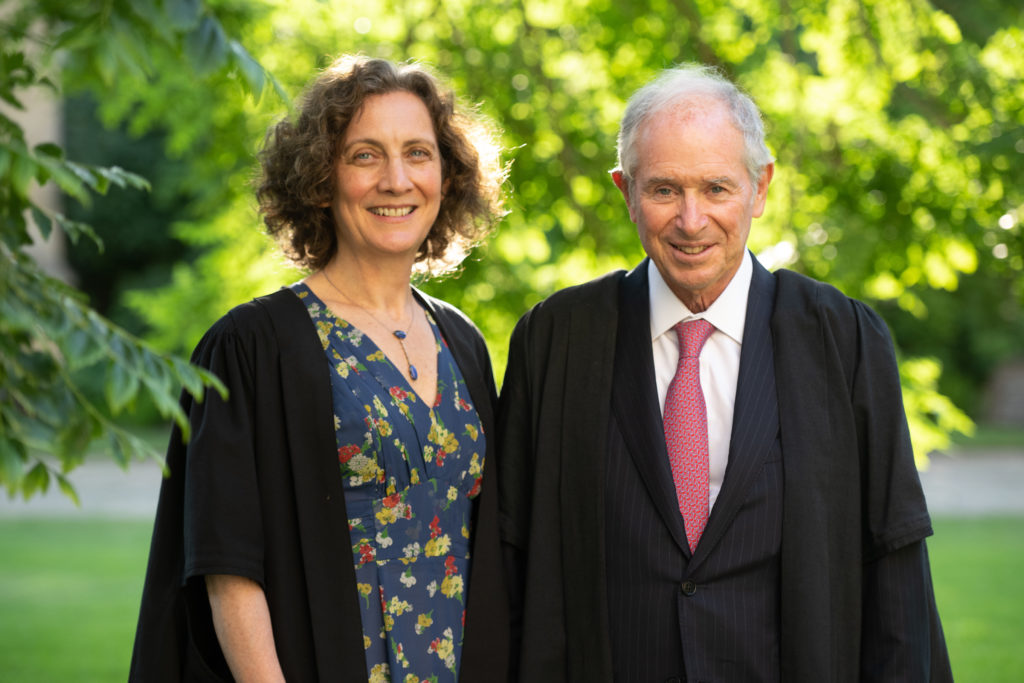 Stephen A. Schwarzman Chairman, CEO, and co-founder of Blackstone has been elected a Waynflete Fellow of Magdalen College. He was formally admitted at a ceremony last week.
Mr Schwarzman co-founded Blackstone, one of the world's largest investment firms with approximately $1 trillion of assets under management.
"It is a great honour to be selected as a Waynflete Fellow at Magdalen College," said Mr Schwarzman. "I'm very excited about becoming a member of the community."
Mr Schwarzman is an active philanthropist who has given major gifts to establish the Schwarzman Centre for the Humanities at the University Oxford and the Schwarzman College of Computing at MIT, as well as to build a state-of-the-art student and performing arts centre at Yale and to renovate and expand the New York Public Library. He also founded the Schwarzman Scholars program at Tsinghua University in Beijing, China.
In 2019, Mr Schwarzman published his first book, What It Takes: Lessons in the Pursuit of Excellence, a New York Times best seller which draws on his experiences in business, philanthropy, and public service.
Magdalen's Governing Body elects to the Waynflete Fellowship those who confer exceptional benefits on the College. Mr Schwarzman became the twelfth current named Waynflete Fellow.