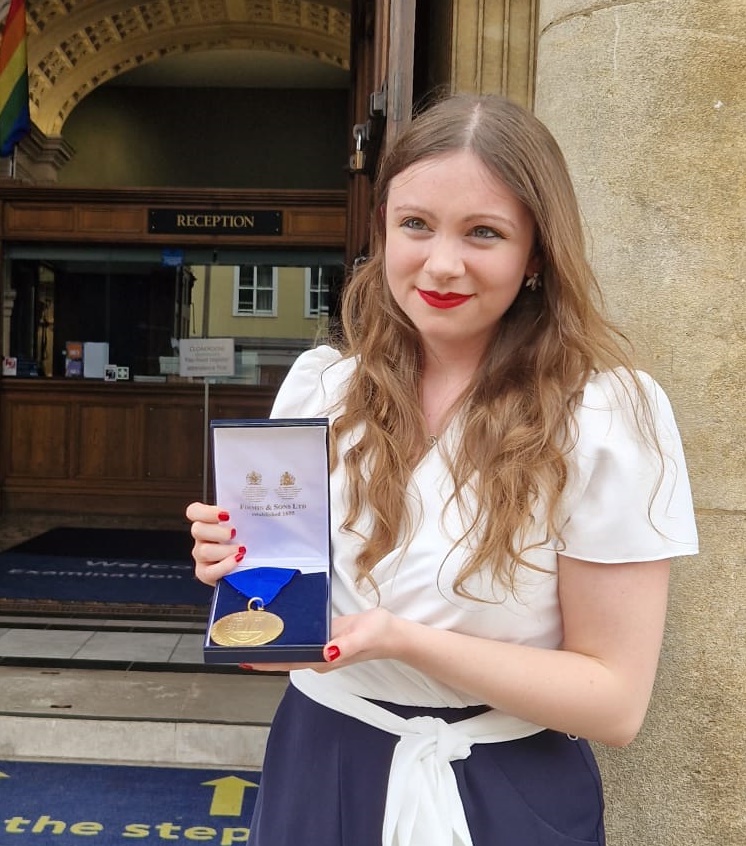 Huge congratulations to Magdalen student Scarlett Harris who has been awarded the Meakins-McClaran medal. The prize is awarded every year to a final-year medical student who has achieved top marks across all three years of the Clinical Course. The prize includes a medal and a cash sum.
The prize was endowed by Professor Jonathan L Meakins, renowned surgeon and Nuffield Professor of Surgery 2002-2008, and his wife, the distinguished doctor and physician Dr Jacqueline McClaran. Scarlett has achieved the highest marks in her graduating class across every College in Oxford – an incredible achievement!
"It was an incredible and unexpected honour to have been awarded the 2023 Meakins-McClaran Medal," Scarlett said. "It would not have been possible without the wonderful friends, family and tutors who have supported me throughout my time at Magdalen."
This is not the only award Scarlett has won in the final year of her medical degree, she was also awarded the George Pickering Prize for achieving the second highest marks in the second BM Finals and the Prize Vivas.