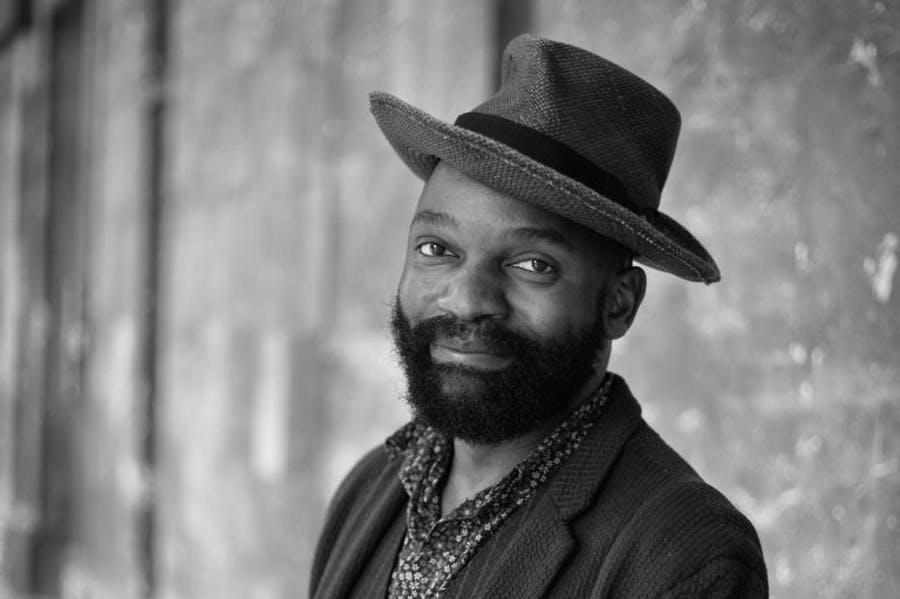 Magdalen Fellow and Associate Professor of Fine Art at Ruskin School of Art Samson Kambalu has been announced as the latest artist to have their work displayed on the fourth plinth at Trafalgar Square.
Samson's piece, Antelope, is a sculpture that restages a 1914 photograph of the Baptist preacher and pan-Africanist John Chilembwe and European missionary John Chorley. Chilembwe will be  depicted with his hat on, defying the colonial rule that forbade Africans from wearing hats in front of white people. Antelope will go on display in 2022.
You can currently see a maquette of Antelope as part of Samson's major solo exhibition at Modern Art Oxford, New Liberia, which runs until 5 September 2021.
"New Liberia comes out of the time lag between aspects of early 20th century Malawian modernist cultures and various emancipatory social and political movements," said Samson.
You can take a virtual tour of the New Liberia on the Modern Art Oxford website.