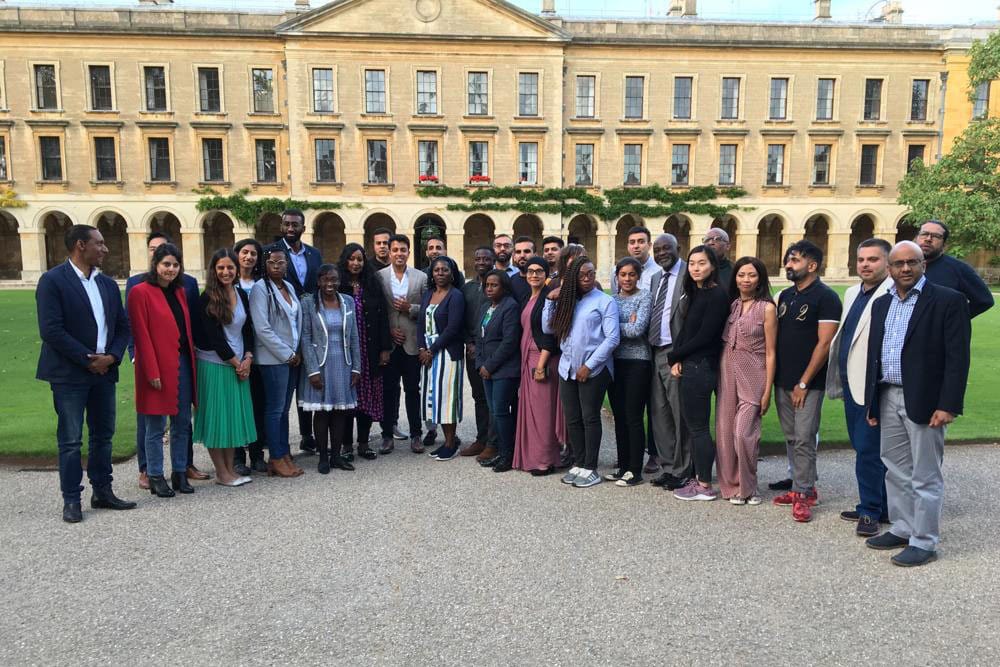 The Pathway to Success Leadership and Development programme, now in its second year, is open for applications.
The ground-breaking new initiative was developed by Magdalen College, the House of Commons, Operation Black Vote, the Blavatnik School of Government, and Lloyds Banking Group last year to help equip future Black, Asian and Minority Ethnic (BAME) leaders with the tools and knowledge required for senior leadership.
Pathway to Success includes a six-day residential at Magdalen College and a year-long mentoring programme supported by Magdalen alumni working in politics and business.
30 participants took part in the programme of intensive workshops last summer. They also visited the Houses of Parliament where they met John Bercow, David Lammy, alumnus Lord Jay (1965) and others, and put their debating skills to the test at the Oxford Union.
During the evenings, participants dined in Hall with Magdalen Fellows and alumni, as well as students from across the University. And on the final evening the President and Lady Clary gave a special tour of the President's Lodgings and the Old Library.
"Magdalen College fundamentally believes in empowering upcoming leaders from BAME communities," said Professor Robin Cleveland, Tutorial Fellow and Access Fellow at Magdalen. "The outstanding success of the first Pathway to Success event resulted in Magdalen committing to supporting it for three more years.
"As the world copes with the Covid-19 pandemic, and realises that the effects fall disproportionately on BAME communities, the need for diversity in decision-making roles in society has been underscored."
"Achieving diversity in any sphere takes time and energy," said Frank Starling, Global VP at WERKIN, London Enterprise Advisor, and programme participant from last year. "We need programmes in place like Pathway to Success to increase representation of our Black, Asian and Minority Ethnic leaders at the highest levels."
"We are excited to be involved in Pathway again this year," said Ed Dodson, Senior Outreach and Access Officer at Magdalen. "We hope it sends a clear message to our community, as well as prospective students, that we are committed to increasing diversity at Magdalen, Oxford, and beyond. We look forward to welcoming the Pathway class of 2020."
Magdalen College would like to thank our programme partners, participants, and the alumni who have supported this initiative.
If you are interested in being a participant in this year's Pathway programme please visit the Operation Black Vote webpage.
The closing date for applications is Sunday 7th June.