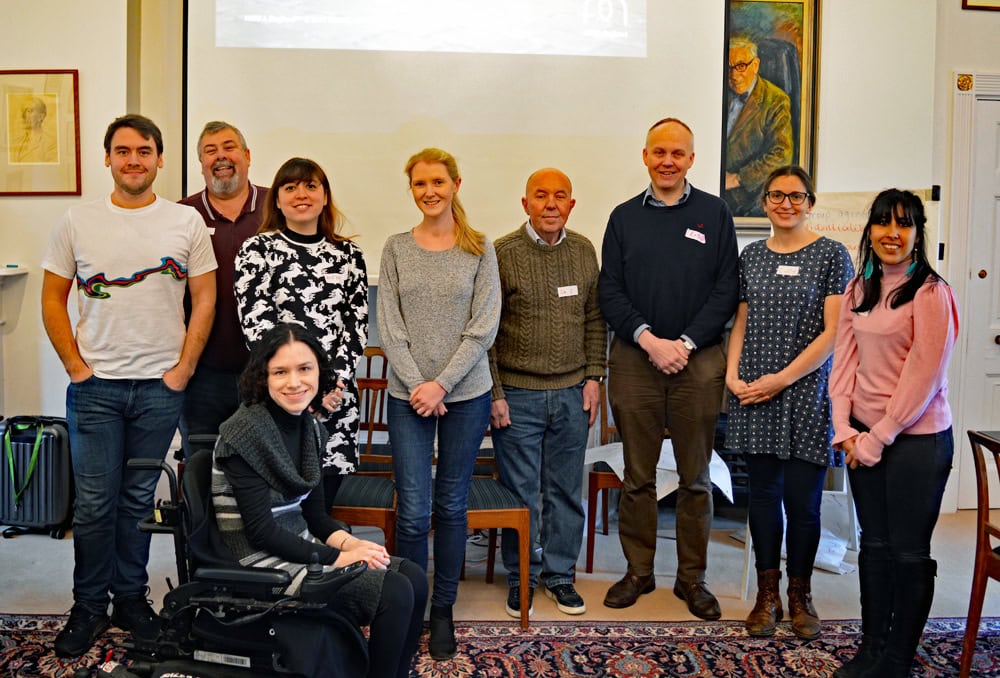 Magdalen College prides itself on being a supportive community for both its students and staff. The welfare and wellbeing of those who study and work here is a priority and we make every effort to ensure that everyone feels well supported.
We are proud of the work of our College Welfare and Student Wellbeing Team, Decanal Team, Human Resources Team, College Counsellor, Dean of Divinity, College Mentor for Students and others, who provide support to those who may be struggling.
But we are always looking for ways to do more. That's why a group of Magdalen staff are currently attending a two-day training course called Mental Health First Aid (MHFA).
"MHFA is a nationally recognised scheme designed to make sure we take first aid for mental ill-health as seriously as we do physical ill-health," said Tutor for Equality and Diversity Professor Siân Pooley who organised the training.
"The course, which is provided for us by mental health charity Restore, supplements the physical first aid training offered by the College."
MHFA training is designed to give people practical skills in how to recognise the symptoms of mental health problems, how to provide initial help, and how to guide a person towards appropriate professional help.
Attending the course are two Porters, two Sub-Deans, four Fellows, the HR manager, and the Student Support Administrator.
"Our hope is that this knowledge will proliferate and become embedded in the culture of our College," said Tutor for Welfare, Revd Professor Robert Gilbert.
"By increasing the number of people with a better understanding of mental health we make it more likely that someone will be there when a member of our community needs them most."
If you are a student looking for additional support, please visit our Welfare Support page. If you are a member of staff looking for additional support, please contact Human Resources.