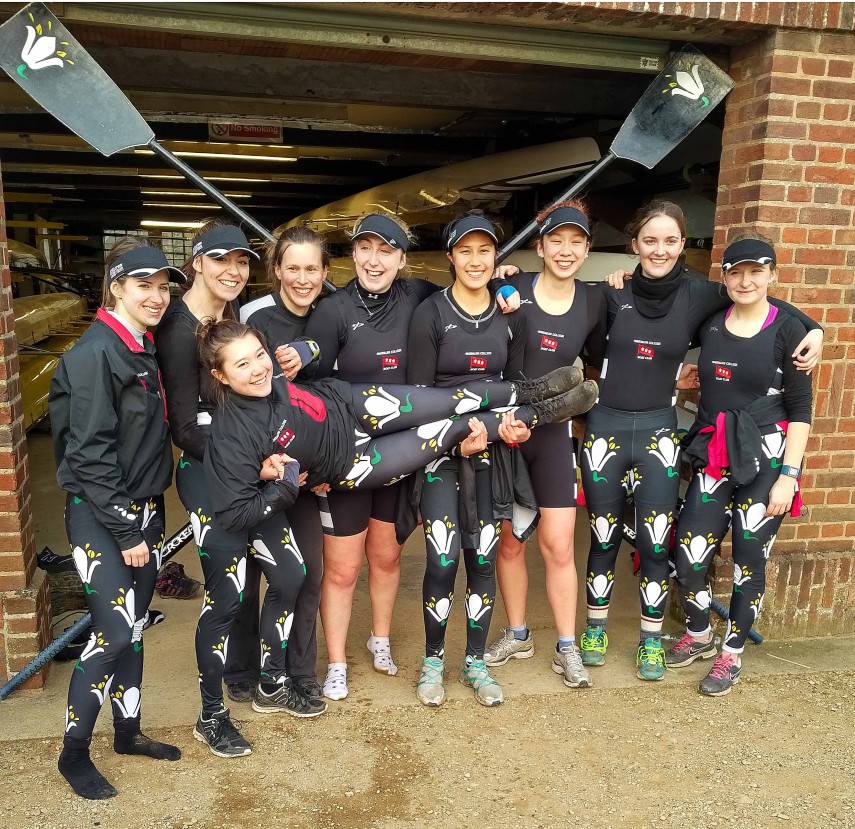 The Magdalen Women's First Eight (W1) were head of the river in the 2016 Hilary Term Torpids rowing races between the Oxford colleges. This is the fifth Torpids headship for W1 in the last six years of rowing.
The Men's First Eight held their position of third in Division 1 throughout the week. The Men's and Women's Second Eights also did well, achieving bumps on each of the first three days.
The picture shows W1 celebrating after their win.