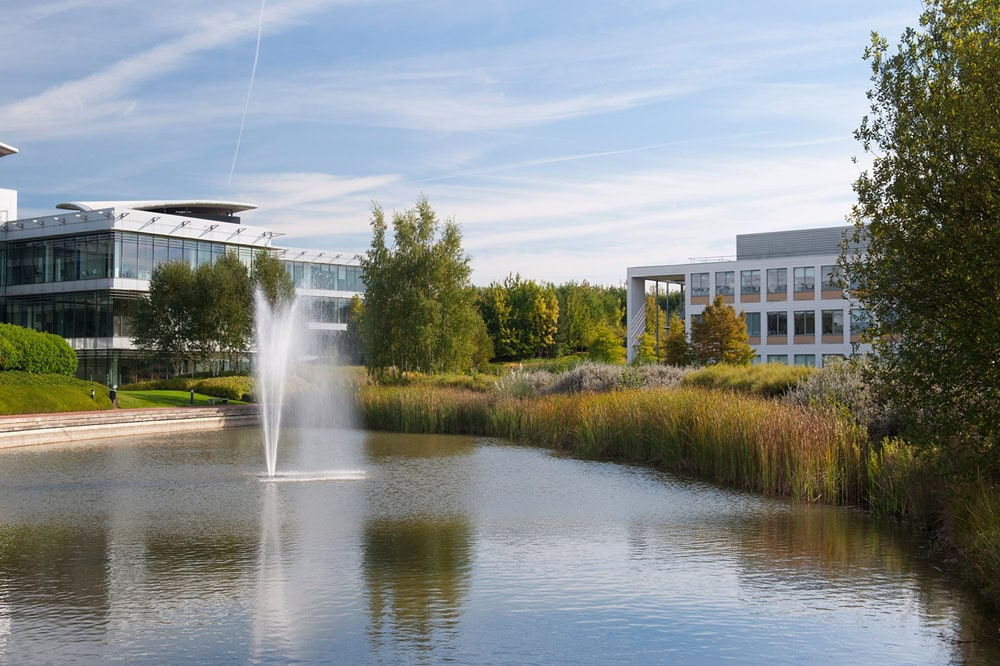 Magdalen College is pleased to announce the agreement of a strategic partnership with an affiliate of GIC for the future development of The Oxford Science Park (TOSP).
TOSP was founded by the College in 1991 and has been owned outright by Magdalen since 2016. In that time TOSP has fast become one of Europe's leading science parks, renowned for its medical and life science technology firms.
This new joint venture will enable the rapid development of the Park, providing high quality laboratory and office space for which strong demand exists from both new and existing occupiers.
TOSP is a major part of Magdalen's endowment, and the partnership will provide financial resources directly to the College, helping it to meet its core charitable aims of furthering advanced study and research.
"Magdalen has spent the last year of pandemic disruption developing a clear strategic direction for the next decade and beyond," said Magdalen President Dinah Rose, QC. "This partnership gives us a once-in-a-generation opportunity to safeguard the College's future as a strong and inclusive community of outstanding scholarship, teaching, and research combined with the very highest quality of support, to enable the College to meet the challenges of the next decades, encourage all our members to thrive, and equip the College to make a substantial contribution to the public good."
TOSP is home to 130 high-tech businesses employing over 2700 people. These include new start-ups, many of which originate in University departments, such as Vaccitech which was co-founded by Magdalen alumnus and Fellow Professor Adrian Hill KBE FRS who helped develop the Oxford-AstraZeneca vaccine. Other major international companies include Oxford Nanopore Technologies, Exscientia, Blue Earth Diagnostics, Sensyne Health, and OXGENE.
This partnership is an exciting opportunity for Magdalen to build on its strategy to support discovery, innovation, and entrepreneurship, and to ensure a secure future for the College.