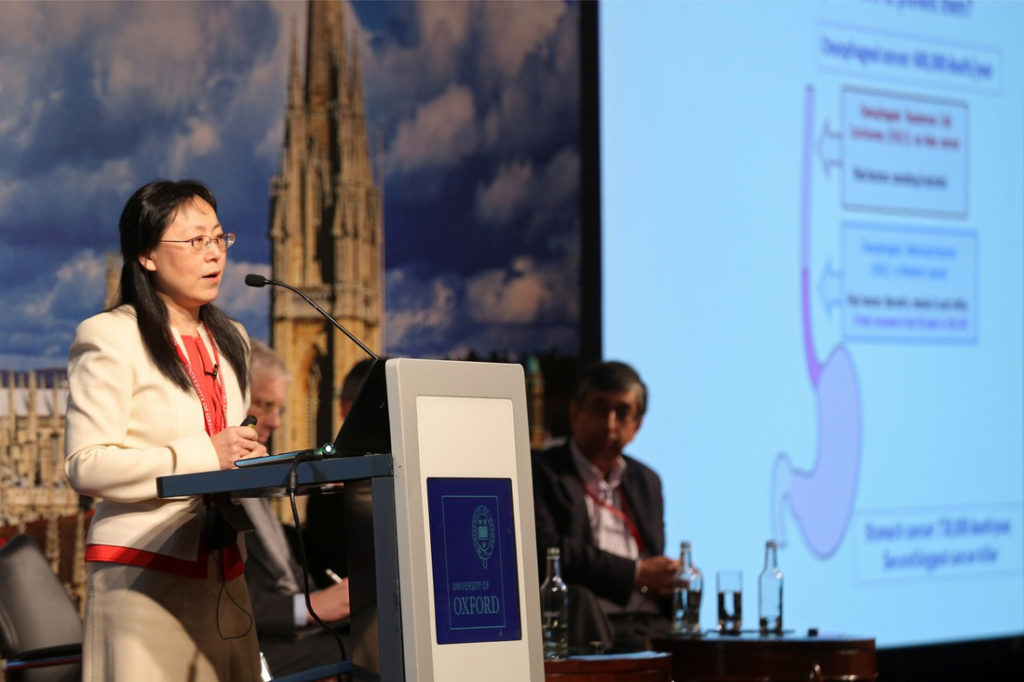 Major Magdalen and Oxford University reunion events were held in Hong Kong and New York during the Easter vacation.
In Hong Kong the first Oxford University Reunion in Asia took place. Magdalen alumni from many parts of Asia (including Japan, Laos, Shanghai and Singapore) came to a Magdalen Dinner arranged by Oscar Chow and hosted by the President and Mrs Heather Clary. At the dinner Professor Xin Lu (Supernumerary Fellow) gave a talk on her work on cancer research. Professor Lu also took part in a discussion on Oxford medical research held at the Oxford University Reunion event on the next day (see the main photograph). A feature of the Oxford University reunion dinner held that evening was a superb Capella Concert from the Oxford Gargoyles featuring Magdalen students Sam Galler and Elsa Field (see the photograph below).
In New York the biennial Oxford University North American Reunion took place at the Astoria Hotel. A Dinner attended by over 60 Magdalen alumni and guests was also held at the National Arts Club. Speeches were given by Harold Koh (pictured left with his wife Mary-Christy Fisher and the President David Clary) and Paul Dodyk (pictured right with Chip Holman and Antonia Apps).