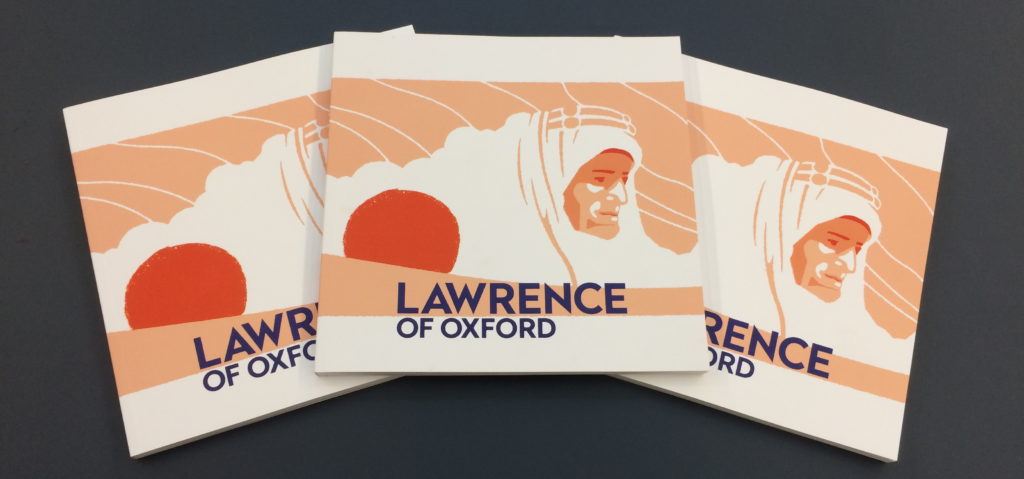 We are pleased to announce that the beautiful Lawrence of Oxford catalogue is now available for purchase. Written by former Fellow Librarian Daryl Green and Dr Rory McCarthy, this catalogue is based on the popular exhibition of the same name, held at Magdalen College from 7th November 2018 to 1st May 2019.
Lawrence of Oxford explores the influence Magdalen and Oxford had on this enigmatic figure's early life. It looks at his efforts in the Arab campaign during the First World War, and his later political involvement with the region. It also examines his work as an author, and those in Oxford whom he directly influenced.
To order your copy from the Home Bursary, please email celia.brown@magd.ox.ac.uk. If you have any questions about the catalogue, email library@magd.ox.ac.uk and we will be happy to help!