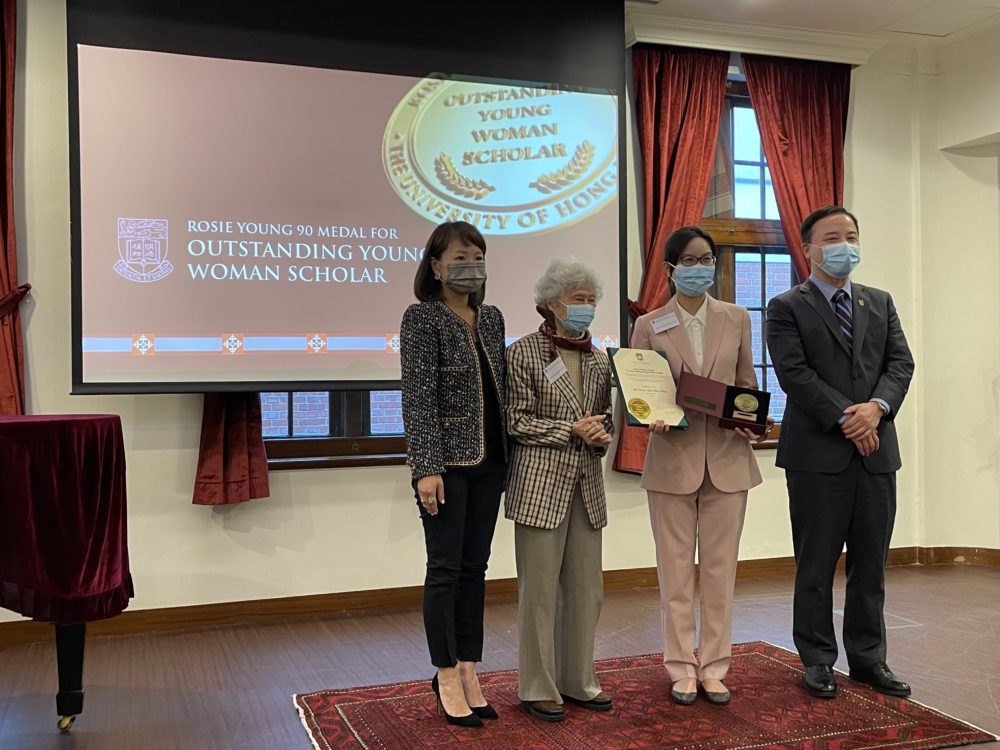 Cora Chan Sau-Wai, a current DPhil in Law candidate at Magdalen College and an Associate Professor specialising in public law at the University of Hong Kong (HKU), has been awarded the inaugural Rosie Young 90 Medal for Outstanding Young Woman Scholar.
The award was set up by HKU in celebration of the 90th birthday of Professor Rosie Young, a world-renowned endocrinologist and Emeritus Professor and Honorary Clinical Professor of HKU Faculty of Medicine.
The Medal seeks to recognise talented young woman researchers at HKU. Each year there will be one awardee from the Medicine Faculty and one from non-medical disciplines. Congratulations to Cora for being an inaugural awardee of this prestigious medal.