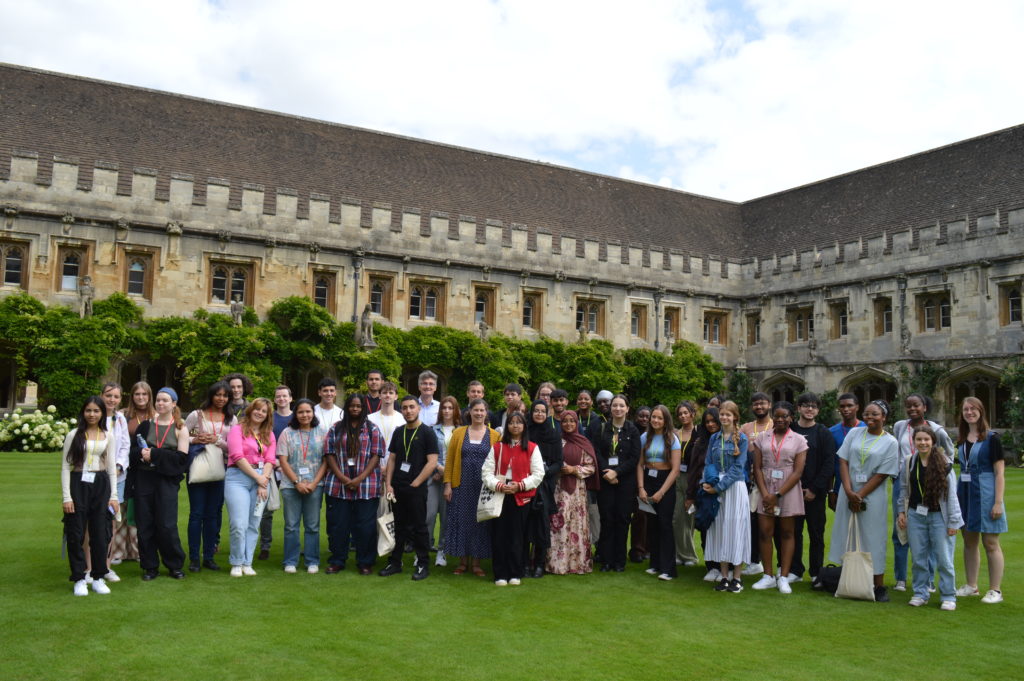 Magdalen's successful Law Programme is now in its fifth year.
A group of Year 12 students from state schools across the UK came to College earlier this month to experience life as a Law undergraduate as part of our Law at Magdalen Programme.
Thirty-four students from disadvantaged backgrounds, who had been carefully selected from over 100 applications, travelled to Oxford for three days of activities intended to give them insights into studying Law.
Law Fellow Professor Roderick Bagshaw led and delivered the programme along with colleagues Professor Katharine Grevling and Alan Eustace, four current Magdalen Law undergraduates, and Outreach Officers Nuala Marshall and Catriona Macnab.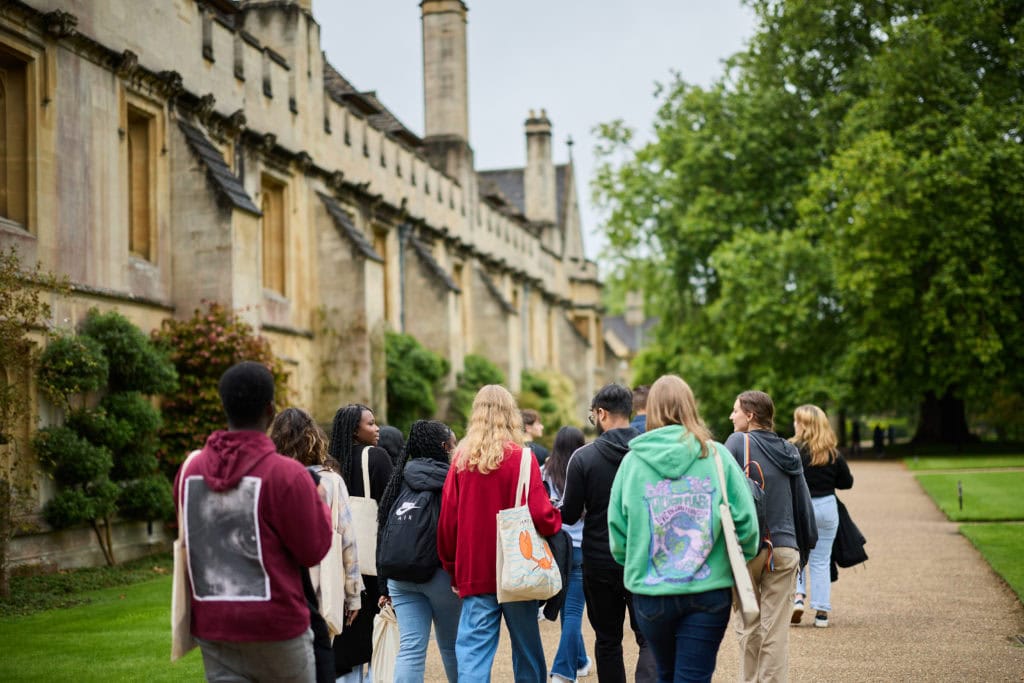 The programme participants enjoyed a tour of College, taster lectures and classes, and sessions on the admissions process. They also watched a demonstration interview, thanks to student helper Louise, who recreated her own experience of the process.
The demonstration interviews were, by far, the most useful. Before, it seemed so daunting! I thought the tutors would be constantly grilling you, but they're so friendly and helpful. They definitely do challenge you, but they do it to allow you to show your best self.

Shray, 2023 law at magdalen participant
Participants also had the opportunity to meet a High Court Judge, alumnus David Foxton (1983), and a Deputy High Court Judge, Margaret Obi, an alumna of the Pathway to Success programme. Mr Justice Foxton spoke to the students on the topic of 'What is Law?', offering an insight into his career and experiences as a barrister and judge.
The two judges coming to talk to us was … an amazing opportunity.

Cathal, 2023 law at magdalen participant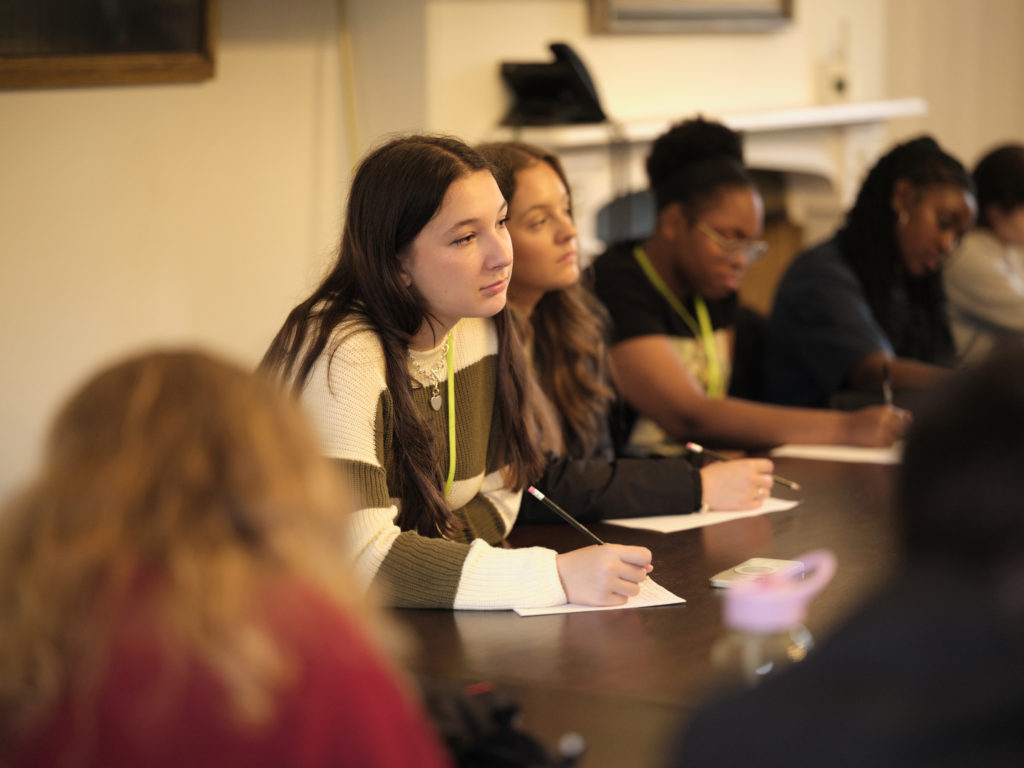 A highlight of the programme for many was 'Convince the Judge', in which participants drew on what they'd learnt from the previous days' lectures and seminars to prepare two-minute appellant and respondent speeches as part of a mini-moot. The strongest participants from the first round then went through to a final round which was judged by Margaret Obi. Though it was the first time most of them had ever attempted mooting before – which must have been particularly nerve-wracking to do in front of a real Deputy High Court Judge – the participants did excellently with many rating it as their favourite part of the whole programme.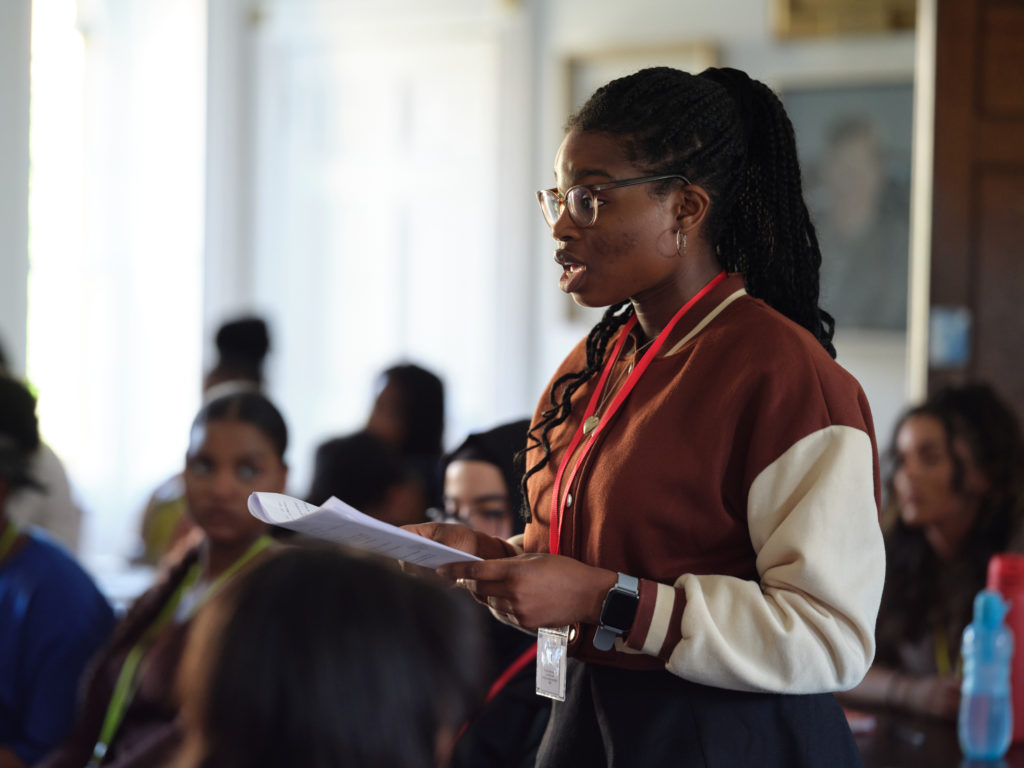 My favourite part was definitely the 'Convince the Judge' competition since it allowed us to put our ideas into arguments and present them before a real [Deputy] High Court judge, who then gave us valuable feedback.

2023 law at magdalen participant (Anon.)
The participants also had an opportunity to chat with Margaret and the Law Fellows during a formal dinner in Hall, which gave them an insight into an Oxford tradition they might experience if they make a successful application.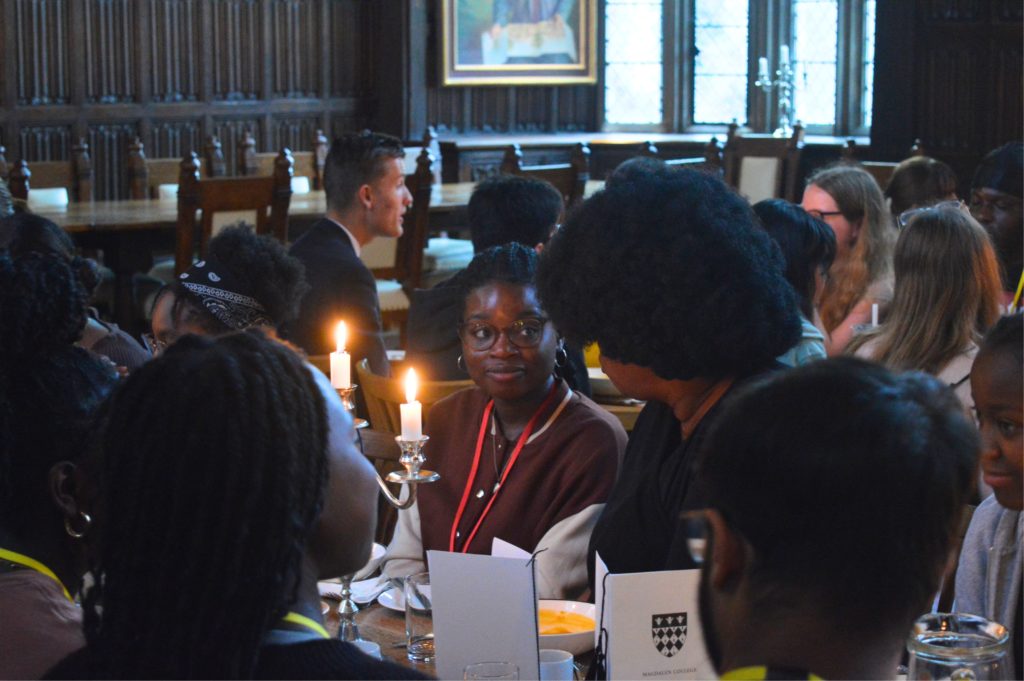 We are incredibly grateful to David and Margaret, our Law Fellows, and the undergraduate student helpers who made this residential possible. We wish all the participants the very best of luck in their university applications this October.
If you are entering Year 12 and would like to participate in the 2024 Law at Magdalen Programme, please visit our Outreach Events page. Applications will open in May 2024.
Law at Magdalen was an immensely beneficial experience that I would recommend to anyone looking to study Law at Oxford or any other top university. I became comfortable with the Law and Oxford-specific application process, and I thoroughly enjoyed the time with like-minded peers.

lydia, 2023 law at magdalen participant