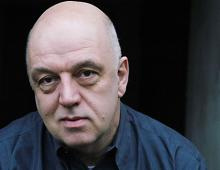 James Fenton, Honorary Fellow of Magdalen, poet and journalist has been awarded the 2015 Pen Pinter Prize.
The Prize is awarded annually to a British writer or a writer resident in Britain of outstanding literary merit who, in the words of Harold Pinter's Nobel speech, casts an 'unflinching, unswerving' gaze upon the world, and shows a 'fierce intellectual determination … to define the real truth of our lives and our societies'.
Previous winners of the prize are Tony Harrison, Hanif Kureishi, David Hare, Carol Ann Duffy, Tom Stoppard and Salman Rushdie.
More details can be found here