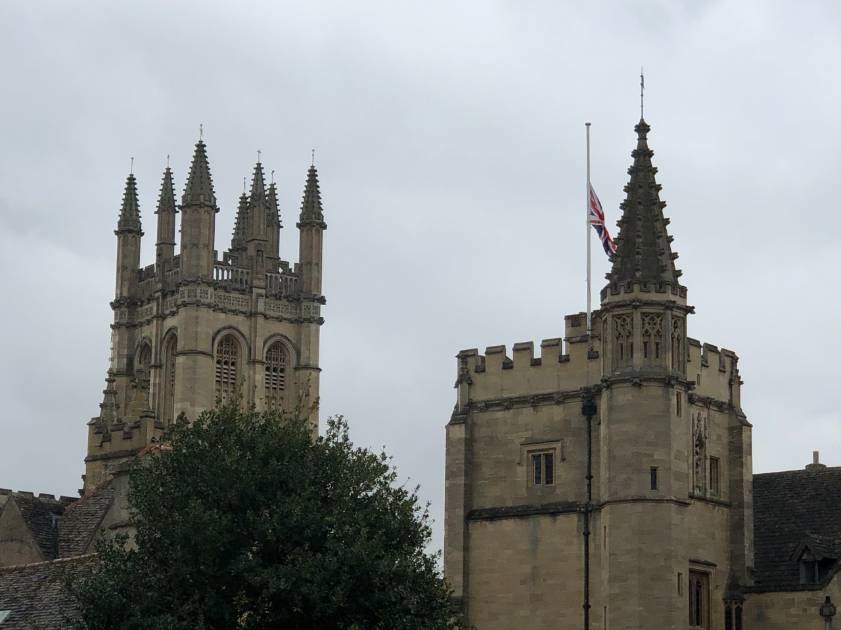 The College is saddened to learn of the death today of His Royal Highness, The Prince Philip, Duke of Edinburgh, KG, KT. The thoughts of many are with Her Majesty the Queen and her family at this time.
The Union flag is flying at half-mast from St Swithun's Tower where it will remain until after his funeral. The tenor bell in the Great Tower will be tolled at 6pm this evening.
His Royal Highness last visited Magdalen on 27 November 2008, accompanying Her Majesty the Queen, on a visit to mark the 550th anniversary of the founding of the College. On that occasion the Duke of Edinburgh entertained many students, staff and Fellows whom he spoke to about their life and work in the College.