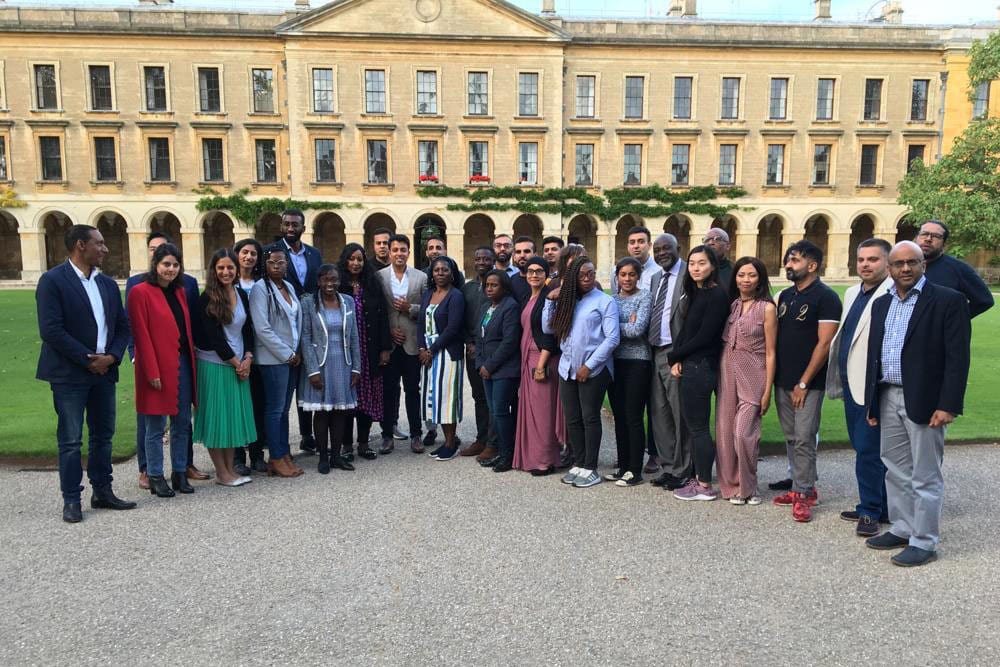 A ground-breaking new initiative to help equip future Black, Asian and Minority Ethnic (BAME) leaders with the tools and knowledge required to stand for political office was launched at Magdalen last month.
The six-day Pathways to Success Leadership and Development programme was set up by the House of Commons and Operation Black Vote (OBV), and is run in partnership with Madgalen College, the Blavatnik School of Government (BSG), and Lloyds Bank.
Magdalen has also been able to extend the original initiative to include a year-long mentoring programme for participants, thanks to more than 30 alumni working in politics and business who have offered their time.
"We are excited to be involved in this new programme," said Ed Dodson, Senior Outreach and Access Officer at Madgalen. "It sends a clear message to our community, as well as prospective students, about our commitment to increasing diversity, and also helps to create role models for future students at Magdalen, Oxford, and beyond."
Over 30 participants stayed at College during the programme and spent six days taking part in a range of intensive leadership workshops at Magdalen and the BSG: Parag Mehta, a political campaigner in the US, gave a session on how to plan a political campaign; Emily Jones, the Associate Professor of Public Policy at the BSG, gave a session on how to negotiate; and 'understanding business' was the focus of the session presented by Fiona Cannon from Lloyds Bank and Magdalen alumnus Dan Monzani (1997) from the Department of Business, Energy and Industrial Strategy. Participants also learnt about the science and politics of climate change, and the history of UK education policy, with Magdalen Fellows Professor Liam Dolan and Professor Jane Gingrich.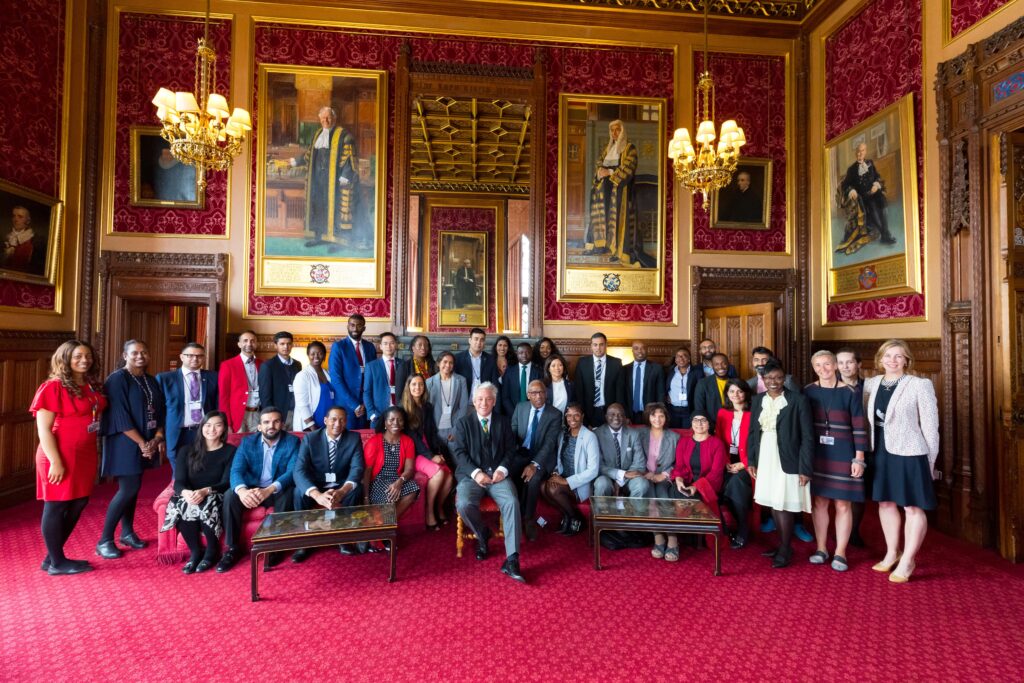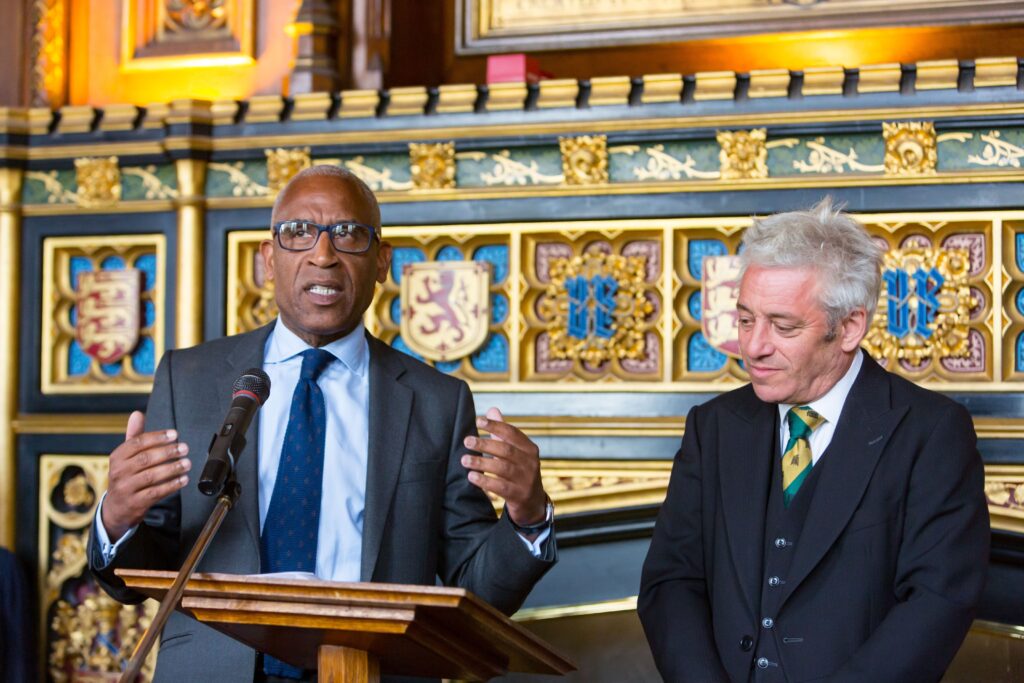 The programme also included a visit to the Houses of Parliament where participants met John Bercow (above right with Lord Simon Woolley, Founder and Director of OBV), David Lammy, alumnus Lord Jay (1965) (below) and others. They also had the chance to put their debating skills to test at the Oxford Union, debating the motion 'This house believes that the internet is detrimental for society'.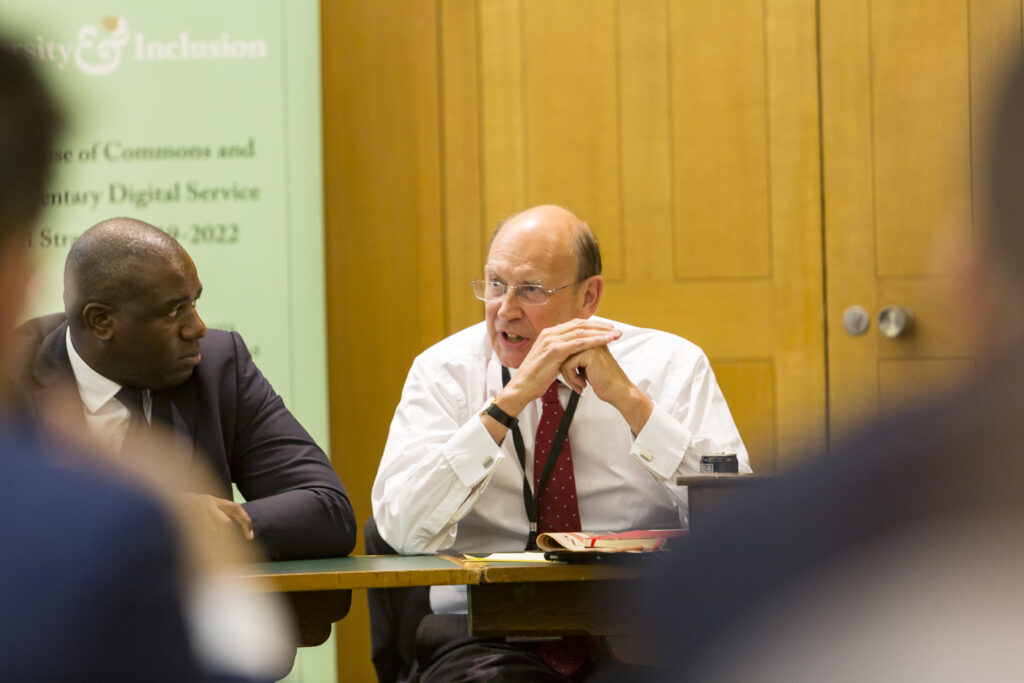 During the evenings, participants dined in Hall with Magdalen Fellows and alumni, as well as students from across the University. And on the final evening the President and Lady Clary gave a special tour of the President's Lodgings and the Old Library.
"A lot of good people came together with a simple idea," said Lord Simon Woolley, Founder and Director of OBV. "To bring our institutions, organisations, networks and personal energies towards a collective goal: the nurturing of the next generation of senior Black political leaders. The result: Pathways to Success, now probably Europe's gold standard in diversity political leadership. I have no doubt the leaders from this cohort who'll take the highest offices will do so with wisdom and integrity."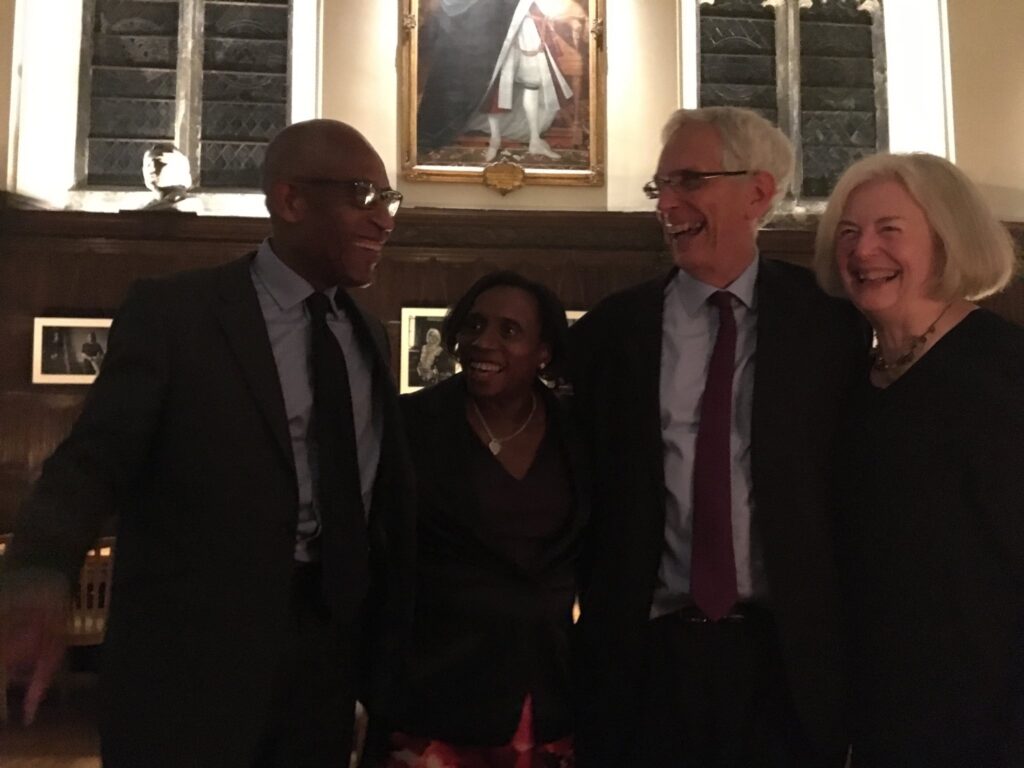 Participant Laks Mann, LGBTQ+ Lead for the Mayor of London's Equality, Diversity and Inclusion Advisory Group, added, "It was a delight to have participated on the prestigious OBV programme, and a wonderful experience to have stayed at Magdalen College. I feel so honoured to have been selected to take part in such an incredibly inspiring, informative and insightful week.
"I appreciated every aspect, from expert speakers delivering masterclasses, the knowledge imparted by Lord Woolley, to the unique opportunities to engage with representatives from Magdalen College, Blavatnik School of Government, and the House of Commons.
"Being in the company of delegates from such a diverse range of backgrounds from across the UK was truly a blessing. I stayed on in Oxford for the weekend to relax in the city, gather my thoughts, and to reflect on what the future may hold!"
Magdalen is committed to redressing the under-representation of BAME students at Oxford. The Pathways to Success programme – as well as working with Lord Simon Woolley and OBV – provides a unique opportunity to connect with, and learn from, influential BAME figures, and to support diverse leadership in politics and society in general.
Magdalen College would like to thank our programme partners, participants, and the alumni who have supported this initiative.
For more details about our wide range of outreach initiatives, get in contact with our access and outreach team.