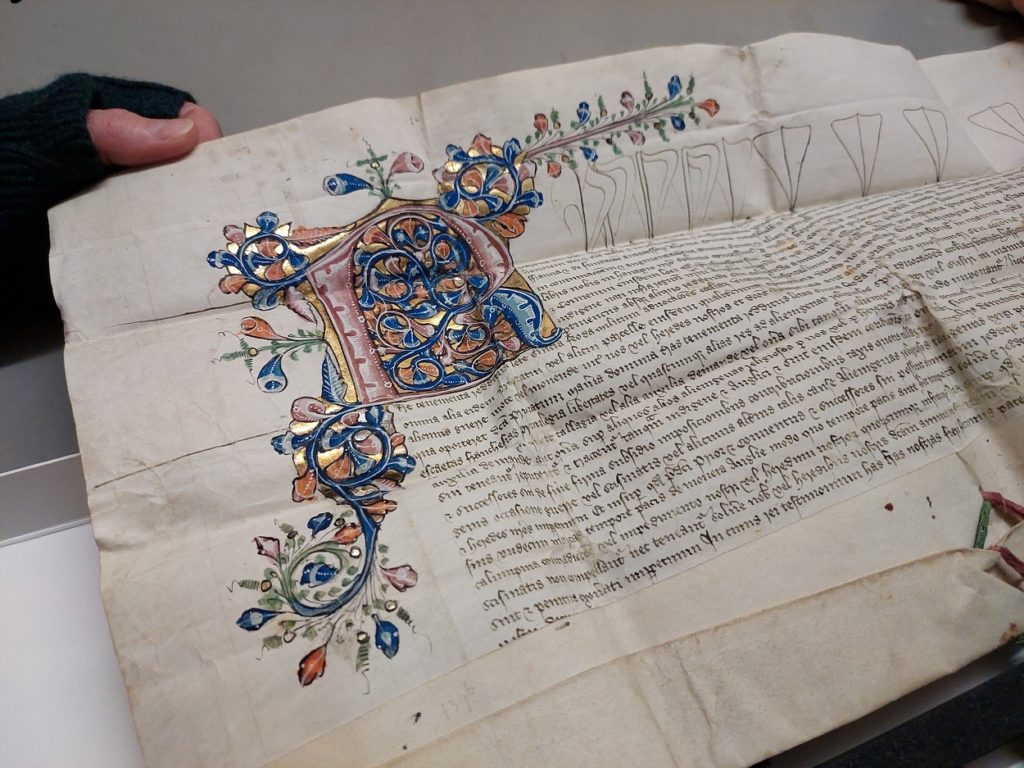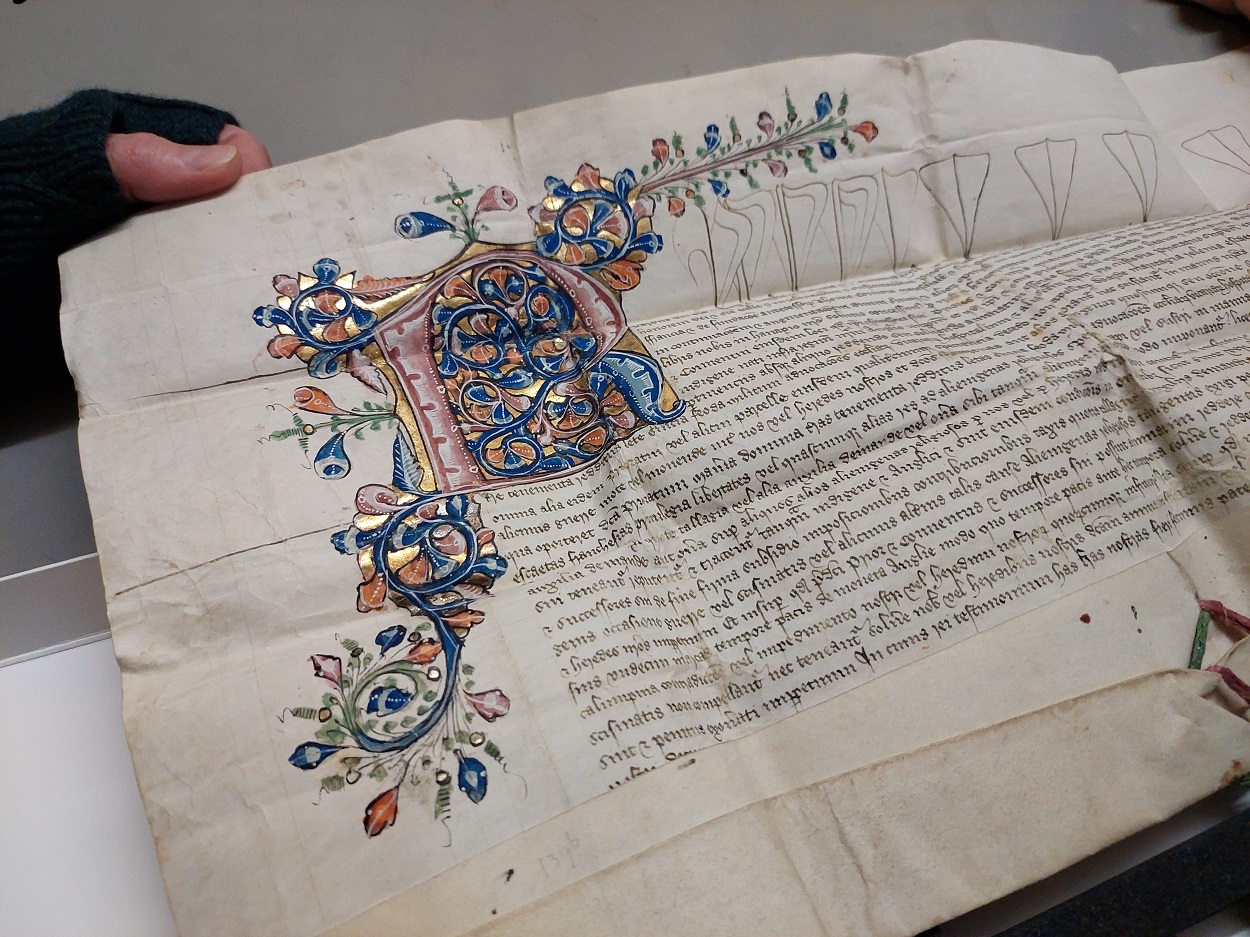 We are delighted to announce that a new partnership has been signed between Magdalen College Library and Archives and the University of Bristol.
Beginning in the spring of 2023 (the second term of the academic year 2022/23 at Bristol), students enrolled in Bristol's flagship MA Medieval Studies programme will be able to take up a bespoke placement at Magdalen, during which they will have the opportunity to put theory into practice by working with the college's internationally significant collection of medieval records, many of which are still housed in their original 15th-century setting.
Magdalen College is the latest institution to partner with the University of Bristol and its world-leading Centre for Medieval Studies as part of this exciting degree with placement option, joining the Bodleian Library, Cambridge University Library, and Gloucester Cathedral Library, among others. Placement slots will initially be open to one student per academic year, with the college having agreed to host up to two students in the longer term.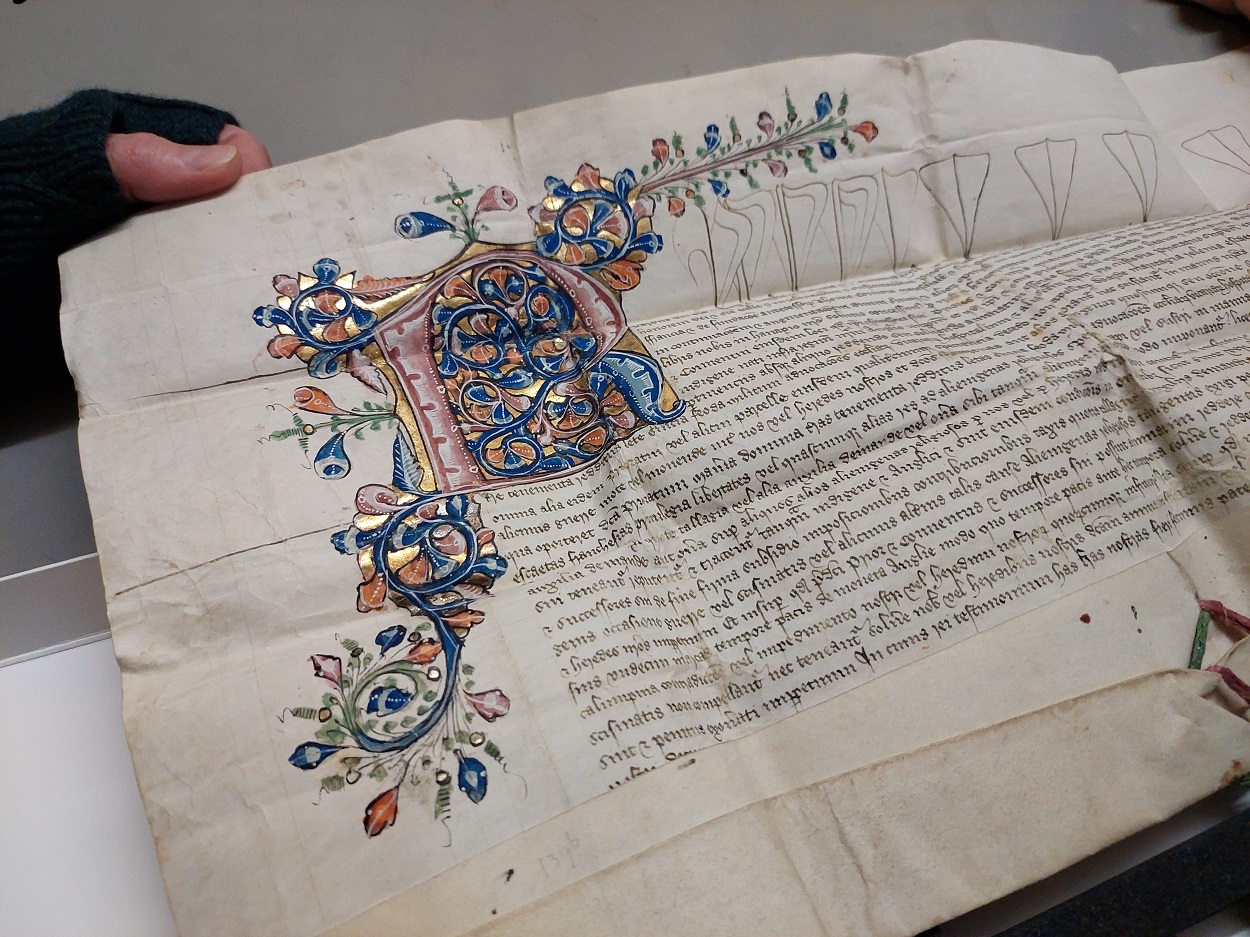 Magdalen's Library and Archive is home to one of the richest collections of medieval documents in the UK, with manuscripts and records dating back to the early 12th century. This material represents an ideal resource through which to engage and educate postgraduate students with an interest in the Middle Ages. Magdalen's collection of medieval deeds is both extensive and diverse, with records relating to a wide range of institutions and a broad spectrum of medieval society, including those typically underrepresented in the literature (women, the Jewish community, the poor and sick, etc.). As for its manuscripts, Magdalen is home to more medieval handwritten books than almost any other Oxford college, with these volumes covering almost every subject of medieval interest (music, law, medicine, philosophy, history, etc.).
Bristol's MA Medieval Studies Programme Director, Dr Benjamin Pohl, and Magdalen's College Archivist, Dr Richard Allen, are both very excited about this new partnership. Frequent collaborators (incl. a current research grant from the British Academy) and co-authors, Drs Pohl and Allen look forward to seeing future cohorts of Bristol students immerse themselves in Magdalen's rich and fascinating medieval archives as part of their degree experience.