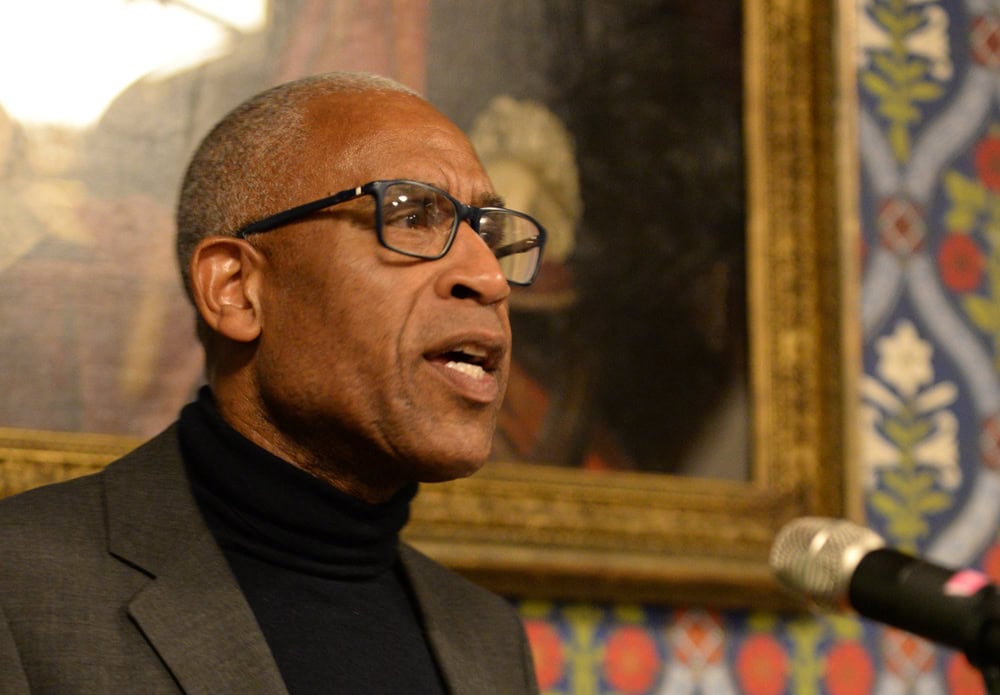 Simon Woolley, Lord Woolley of Woodford, Principal of Homerton College, Cambridge, and Founding Director of Operation Black Vote (OBV), has been elected an Honorary Fellow of Magdalen College. He will be formally admitted as a Fellow next week.
In recent years, Magdalen has worked in close partnership with Lord Woolley and OBV on the Pathway to Success Leadership and Development programme. The programme is designed to help equip future Black and minority ethnic leaders with the tools and knowledge required for senior leadership. Pathway participants take part in a residential programme at College (recently restarted after a hiatus due to Covid-19) followed by a mentoring programme supported by Magdalen alumni working in politics and business.
"I am delighted to welcome our Honorary Fellow Lord Woolley, an inspirational and deeply-valued friend of the College," said President Dinah Rose. "We look forward to the continued flourishing of our partnership, which has brought such great benefits to the College community."
Lord Woolley was formerly an Equality and Human Rights Commissioner and in 2018 was appointed by Theresa May to create and lead the UK Government's pioneering Race Disparity Unit. The Unit collects, analyses, and publishes data on how crime, education, and health are affected by ethnicity.
Simon Woolley was knighted in the Queen's Birthday Honours in June 2019 and was created a life peer in December of the same year. He sits as a crossbencher in the House of Lords.