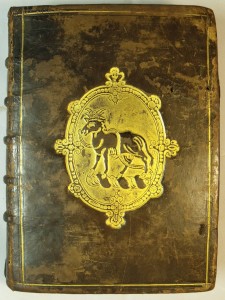 You are cordially invited to this term's Magdalen College Library & Archives Talk:
The Value of Bookbindings: A Magdalen Perspective
David Pearson
Dr. Pearson will be talking about the historical and research value of historical bookbindings of all kinds, and why we should take more notice of them regardless of what they look like. Binding scholars have tended to focus on luxury bindings with an art-historical kind of focus, but there is so much more to bindings than this.
David Pearson is Director of Culture, Heritage & Libraries for the City of London Corporation and has previously worked in various major academic and research libraries. He has an extensive record of lecturing and publishing on aspects of book history and his books include Provenance research in book history (1994), English bookbinding styles (2005) and Books as history (2008). He is a Past President of the Bibliographical Society.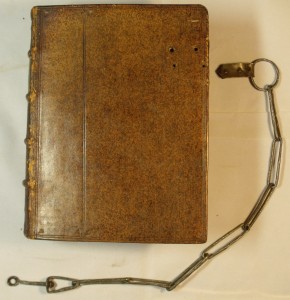 Followed by refreshments and a chance to see an exhibition of bookbindings in our Old Library (which is also available online).
Thursday 5th March (7th week), 17.30
Magdalen College Auditorium, Longwall St
All welcome, R.S.V.P. to   library@magd.ox.ac.uk