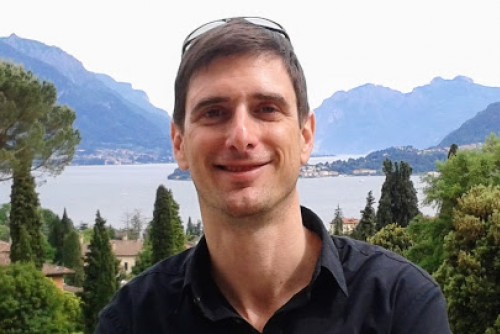 Magdalen Fellow in History Professor Avi Lifschitz has won this year's prestigious James L. Clifford Prize of the American Society for Eighteenth-Century Studies (ASECS). The Prize is awarded annually for the best article on an eighteenth-century topic across all disciplines.
The Prize was awarded to Professor Lifschitz for his article 'The Book of Job and the Sex Life of Elephants: The Limits of Evidential Credibility in Eighteenth-Century Natural History and Biblical Criticism' which was published in the The Journal of Modern History in December 2019.
The prize committee noted, "In his remarkable essay, Avi Lifschitz explores a debate that consumed eighteenth century scientists, religious scholars and philosophes. How did elephants have sex?
"He illuminates how the debate complicates traditional understandings of the enlightenment, of the scientific revolution, and of the continuing relevance of Biblical interpretation."
You can read more in the Spring 2020 ASECSnews circular.
Avi has donated the monetary award that accompanies the Prize to the University and College Union to help non-permanent university staff casualised as a result of the coronavirus crisis.
Professor Lifschiftz was also awarded a Leverhulme Research Fellowship for a study of Frederick the Great as philosopher and public author.
He said, "This project shifts the scholarly focus from the Prussian monarch's wars and political manoeuvres to the contents of his voluminous philosophical works, thus providing an analysis of the King's role in the intellectual world of his time."
The first modern English edition of a broad range of Frederick the Great's philosophical writings, edited by Avi, will be published towards the end of 2020 by Princeton University Press.