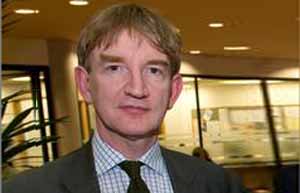 Professor Adrian Hill FRS has been elected a Fellow of the Royal Society for his world-leading work in the design and development of new vaccines for globally important infectious diseases.
Adrian is a member of the team that developed the Oxford-AstraZeneca vaccine as well as the team whose recent malaria vaccine trial proved to be 77% effective, the first vaccine to achieve the World Health Organisation's goal of 75% efficacy.
He is a Fellow at Magdalen, the Lakshmi Mittal and Family Professor of Vaccinology, and founder and Director of the largest academic vaccine centre in the world, the Jenner Institute at the University of Oxford. He studied Medicine at Magdalen from 1979.
The Royal Society is a Fellowship of many of the world's most eminent scientists and is the oldest scientific academy in continuous existence. The Royal Society recognises, promotes, and supports excellence in science and encourages the development and use of science for the benefit of humanity.