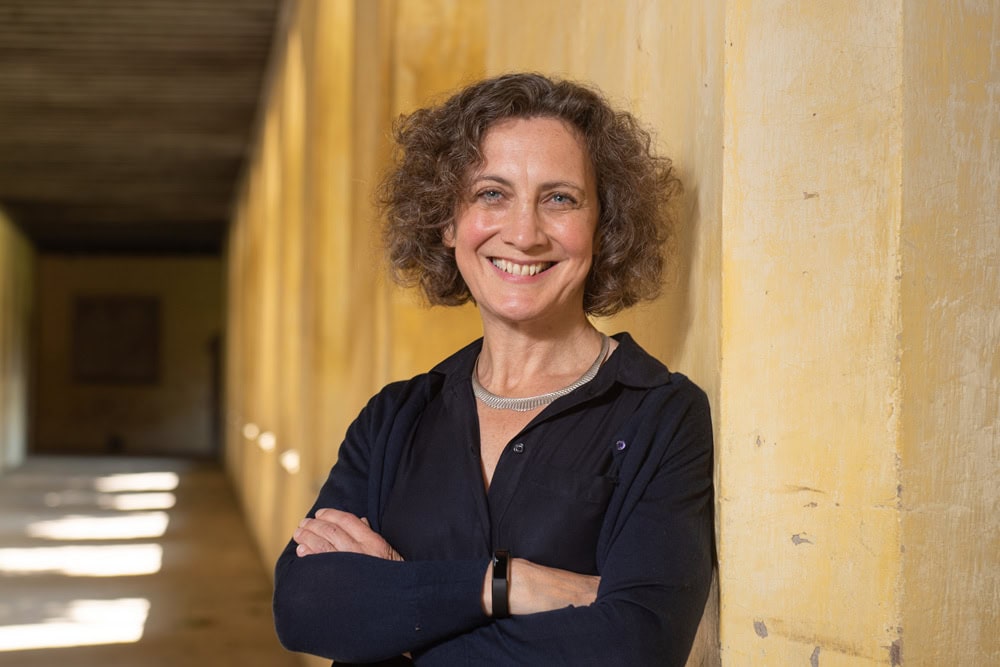 It gives me great pleasure to greet you for the first time as President of Magdalen College.
After a 30-year career as a barrister, this marks my return to Magdalen, where I read Modern History between 1984 and 1987. As an alumna, I am aware of the deep connection and sense of belonging that comes from studying here.
I am particularly grateful to my predecessor, David Clary, who strengthened my bond with the College through the warmth of his welcome. That is a welcome that I am now delighted to be able to extend to each of you. I look forward to meeting you here, and around the world, when circumstances permit.
We are inevitably preoccupied at present by the unprecedented challenges of this Michaelmas term. Our immediate priority is to do all that we can to ensure that members of the College community can live, study, and work here safely, and that we can all enjoy as much of College life as possible. Students will be living in household groups; we will be operating a mixture of face-to-face and online teaching; and we will be maintaining communal dining in Hall, with reduced numbers and Perspex screens.
We are also devising new ways to be together. As much of our social life is likely to take place outside, we are erecting pergolas and tents, and planning a log circle and fire pit. It's a good time to invest in some thick jumpers and a decent waterproof.
However, these immediate challenges are, I very much hope, only temporary. We will also be looking beyond them, to Magdalen's future, to establish our vision and strategy for the next five years.
I look forward to fostering in Magdalen a diverse and welcoming community of scholars. Each element of that phrase is important: diversity, welcome, community, and scholarship. I want to see the excellence of our scholarship maintained and enhanced by ensuring that we identify, encourage, and welcome students with the greatest potential to benefit from studying here, from the widest possible pool; and that while they are here, students are provided with all that they need to enable them to thrive, grow, and excel, personally as well as academically.
With that in mind, I am delighted that this year we will receive our largest intake of Freshers in living memory, and that we have made our highest ever recorded proportion of offers to state school applicants, and those from socio-economically disadvantaged areas.
I am very conscious of the importance of the Magdalen community in developing and progressing these plans. Your continued support is critical, and we treasure it. Thank you.
At the beginning of September, I travelled to Winchester, where I made my declaration as President to the Bishop, Magdalen's Visitor. In Latin modified so that it could be spoken by a woman for the first time in 562 years, I swore to be loyal and steadfast, and that, to the best of my ability, I would serve the College's interests as a seat and home of religion, learning, and education. That is a promise that I intend to keep.
In difficult times like these, communication and mutual support are of paramount importance. We will do all that we can to stay in touch with you, and I very much hope that you will do the same.
Floreat Magdalena!
Dinah Rose QC
President of Magdalen College