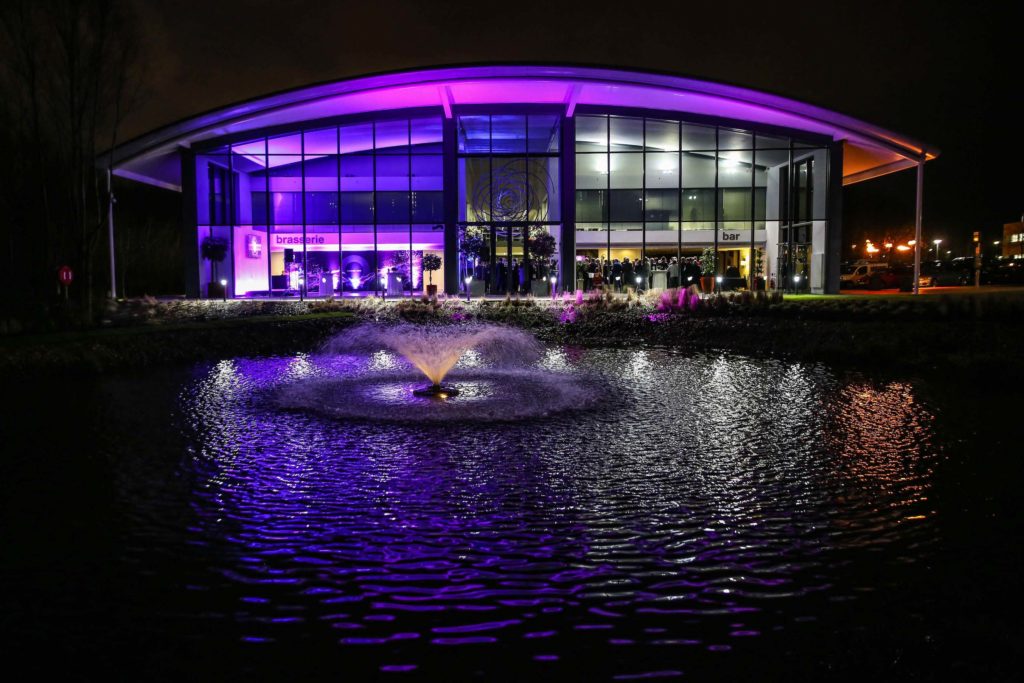 Magdalen College hosted a glittering event to celebrate The Oxford Science Park's 25th anniversary, with the College's President, Professor David Clary, giving the welcome address, and Lord Drayson, the College's Entrepreneur in Residence, as the guest speaker.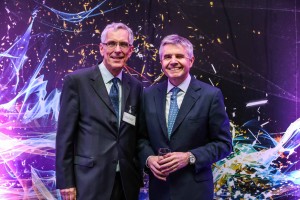 Held on Wednesday 9 March 2016 at the Park's Sadler Building, the event was also to celebrate the College's recent acquisition of the 50% stake in the Park joint venture to take 100% control of the management and future development of the Park, and its strategic commitment to develop an additional 300,000 sq ft of new office and laboratory space on the remaining 12.8 acres of land.
The Oxford Science Park also unveiled its striking new brand identity, reflecting its position as one of the most influential environments in the UK. Set in 75 acres of beautifully landscaped grounds with an atmosphere of discovery, innovation and entrepreneurship, the Park is a community with over 2,400 people in more than 60 companies, ranging from start-ups based in the Magdalen Centre innovation hub to SMEs to major international companies.
Professor Clary welcomed the full crowd of Magdalen College Fellows and alumni, many current Park occupiers: academics, researchers, entrepreneurs; and, investors, as well as Oxfordshire's business and professional community.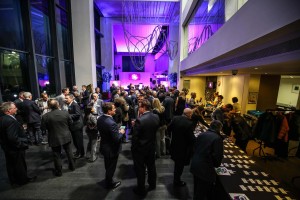 Lord Drayson paid tribute to Oxford's early pioneers who had the foresight to create The Oxford Science Park in 1991 and toasted success for the next generation of entrepreneurs.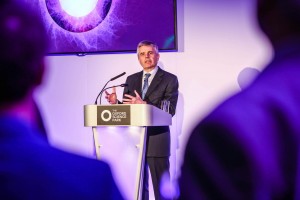 Magdalen College's Anna Lapwood was the harpist for the evening.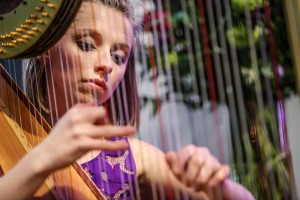 Rory Maw, Bursar said: "It was great to see so many people celebrate with us. Thank you to both Professor Clary and Lord Drayson for giving up their time to speak at this event, and to Anna for playing so exquisitely".
"We are proud to be at the centre of this resurgence of innovation and entrepreneurship in Oxford. Magdalen College had the vision 25 years ago to create the Park and, in that time, we've seen two and a half decades of incredible discovery. We are demonstrating our commitment to the Park's future development, helping Oxford's growing community of science, technology and business services companies establish themselves, innovate, and thrive, to help them discover more."
Visit The Oxford Science Park's new website: www.oxfordsp.com
Watch the Park's new corporate video, with stunning footage of both the College and Park here: http://oxfordsp.com/article-3.php