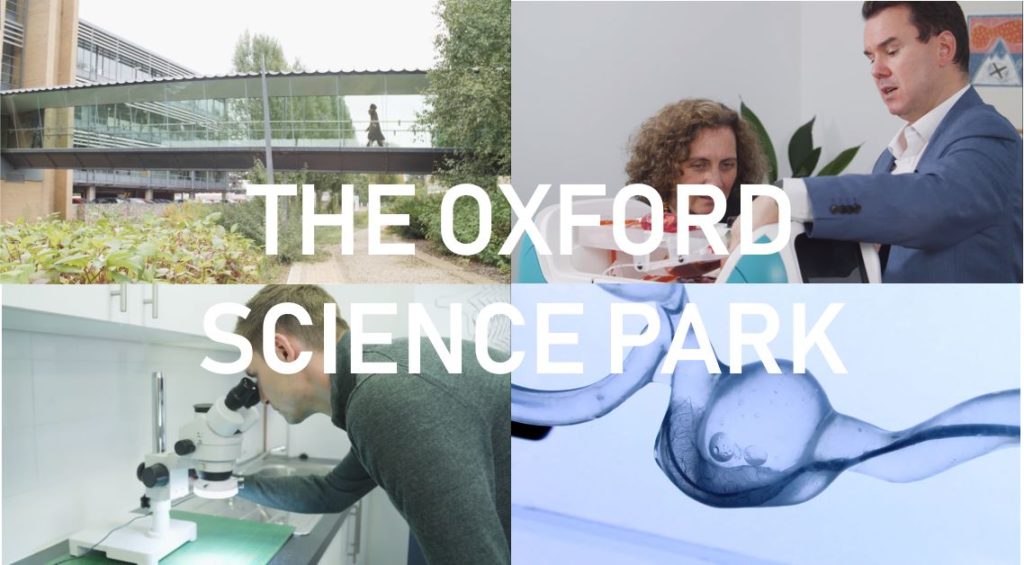 Event type
Alumni, College
On Thursday 27th April, we were joined by the President of Magdalen College, Dinah Rose KC, and TOSP CEO Rory Maw on a video tour of The Oxford Science Park. The video was broadcast at 5.30pm BST followed by a live online Q&A.
Speakers included CEO Mike Karim at the lab of Oxford Endovascular, a spin-out from Magdalen College, working to prevent brain haemorrhage by curing brain aneurysms; Constantin Coussios, Professor of Engineering and co-founder of OrganOx, enabling safer and efficient organ transplants, and Fiona Reid (1983), Associate Professor of Bioscience Entrepreneurship at UCL.
 The Oxford Science Park (TOSP), a leading science park in Europe, is one of Magdalen's greatest assets . It's majority-owned by the College in strategic partnership with an affiliate of global investor GIC. TOSP is a major part of Magdalen's endowment, enabling the College to directly support discovery, innovation, and entrepreneurship, and to ensure a secure future for the College.
Established in 1991, TOSP is renowned for its medical and life science technology firms, and is home to over 130 high-tech businesses employing over 2700 people. These include new start-ups, many of which originate in University departments, such as Vaccitech which was co-founded by Magdalen alumnus and Fellow Professor Adrian Hill KBE FRS who helped develop the Oxford-AstraZeneca vaccine. Other major international companies include Oxford Nanopore Technologies, Exscientia, Blue Earth Diagnostics, Sensyne Health, and OXGENE.