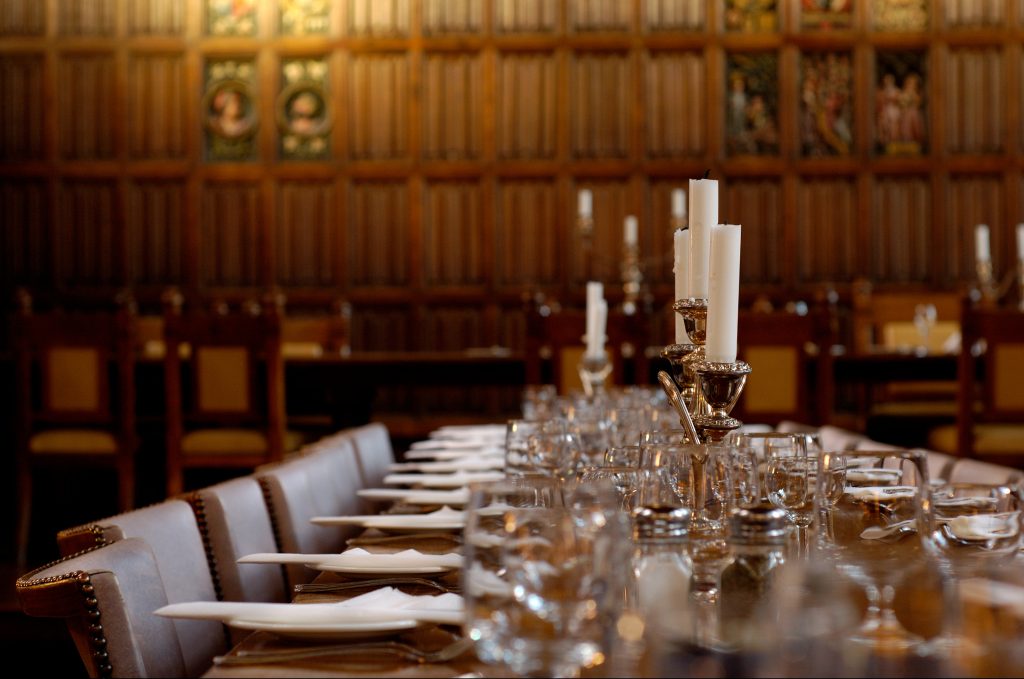 Location
Magdalen College
We are delighted to offer the opportunity for alumni and their guests to dine at Formal Hall, with a dedicated alumni table three times a term. These evenings are designed for you as lifelong members of the Magdalen community to come back and dine alongside students and Fellows during term time, and to give you an opportunity to share the experience of dining in Magdalen's grand 15th Century Hall with up to three guests.
For £40 a head, the programme includes Evensong in Chapel, a reception in the Old Kitchen Bar, a three-course dinner with wine served in Hall, followed by coffee and port in the bar. The bar will remain open until 11.30pm on a cash basis.
Date: Friday 28th October 2022 (please note that this day coincides with the last day of Diwali which will be celebrated in Hall this evening. The menu will be vegetarian)
Time: 6:00pm Evensong in Chapel
6.45pm Reception in Old Kitchen Bar
7.10pm Dinner in Hall
Dress code: Smart casual
Guests: Alumni are welcome to bring up to three guests
Price: £40
We regret that we are unable to accommodate children under the age of 16
Online booking for this event has now closed.