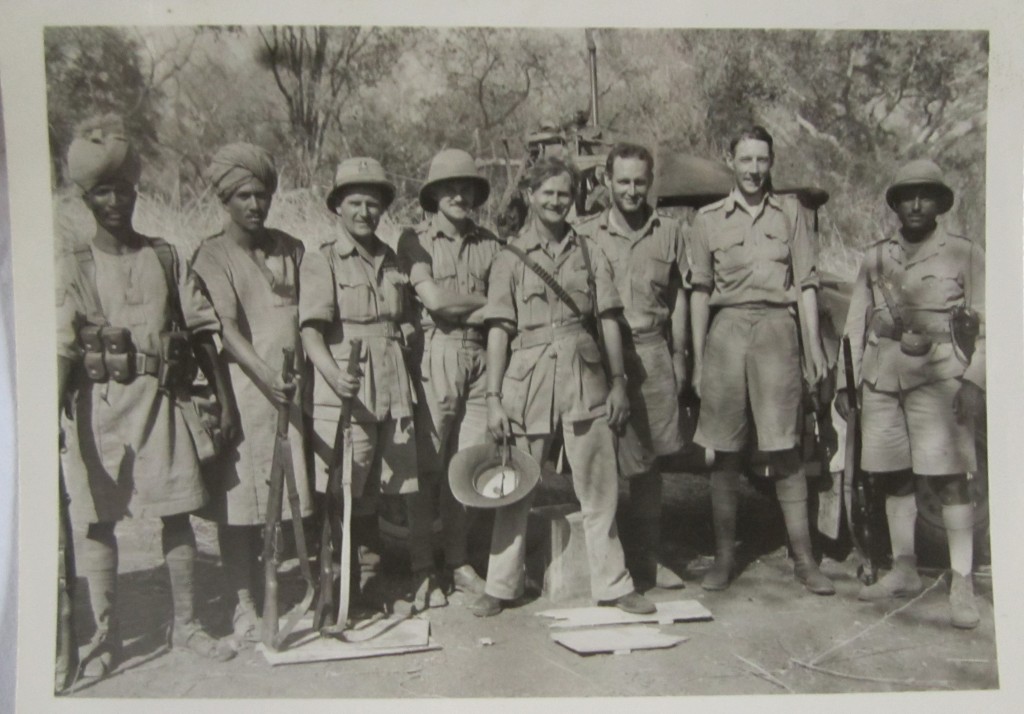 In August last year we devoted our Illuminating Magdalen article to some of the papers of Sir Douglas Dodds-Parker (1909–2006; C. 1927–30), concentrating on his years in the Sudan in the 1930s.
As we said at the time, the Dodds-Parker papers form a most significant collection, covering every aspect of his long and varied life. So for this month we take his story forward a little further, and display some of the papers in the collection relating to his activities during the Second World War.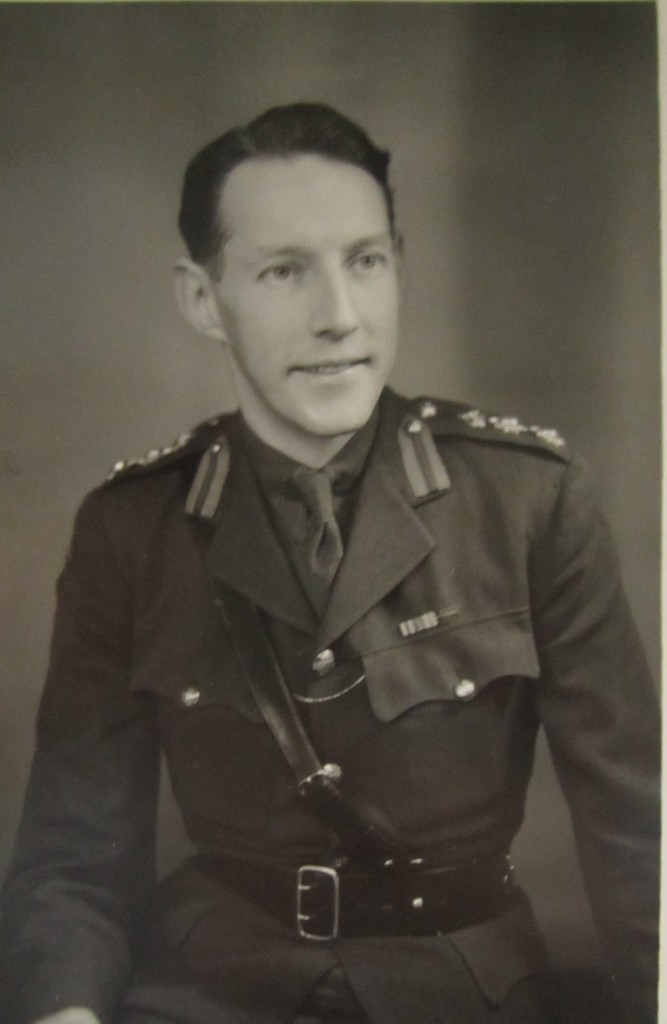 As war loomed in Europe, so Dodds-Parker felt that his place should be nearer home. He therefore resigned from the Sudan Political Service, and returned to Britain to join the Grenadier Guards. Soon afterwards he was recruited to the Special Operations Executive (SOE), and spent most of the rest of the war working for them as a senior operative. Dodds-Parker himself wrote about these experiences in his book Setting Europe Ablaze (Springwood, 1983).
Inevitably, many contemporary documents relating to Dodds-Parker's wartime activities were destroyed, but a few are preserved in his papers. We also have many documents from later years in which he reminisces about and analyses his life and work during this remarkable period.
Throughout the war, Dodds-Parker took an interest in many aspects of the SOE's work, in particular their attempts to fly special agents into occupied Europe. However, his first significant project was to help drive the Italians out of Ethiopia in 1941, and reinstate Haile Selassie as Emperor there. This was a project which must have appealed especially to Dodds-Parker, after he had visited Ethiopia under Italian occupation in 1939.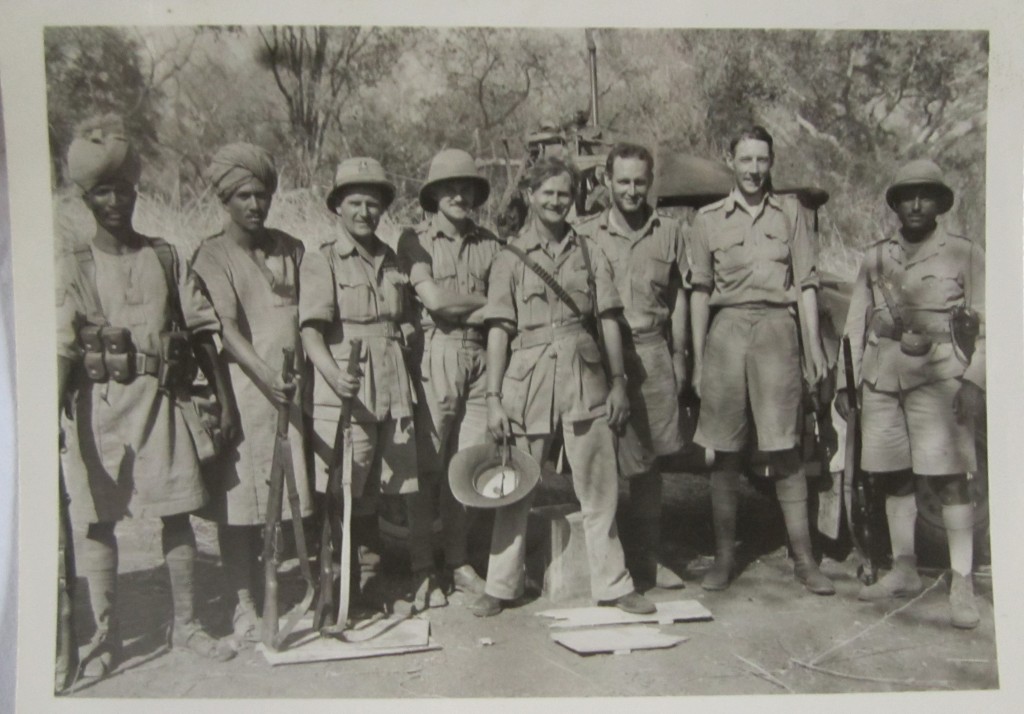 This photograph shows Dodds-Parker (second from the right) and a team who had made a reconnaissance for a route to return the Emperor to his country. As it happened, the route chosen for this trip proved impassable.
The next major project to involve Dodds-Parker was "Operation Anthropoid". This was a plan to assassinate Reinhard Heydrich, one of Hitler's senior henchmen, who played a leading role in the planning of the Holocaust, and who was Deputy Reich Protector of the Protectorate of Bohemia and Moravia. The plan succeeded: in June 1942, Heydrich was attacked and badly wounded in Prague, and died from blood poisoning related to his injuries.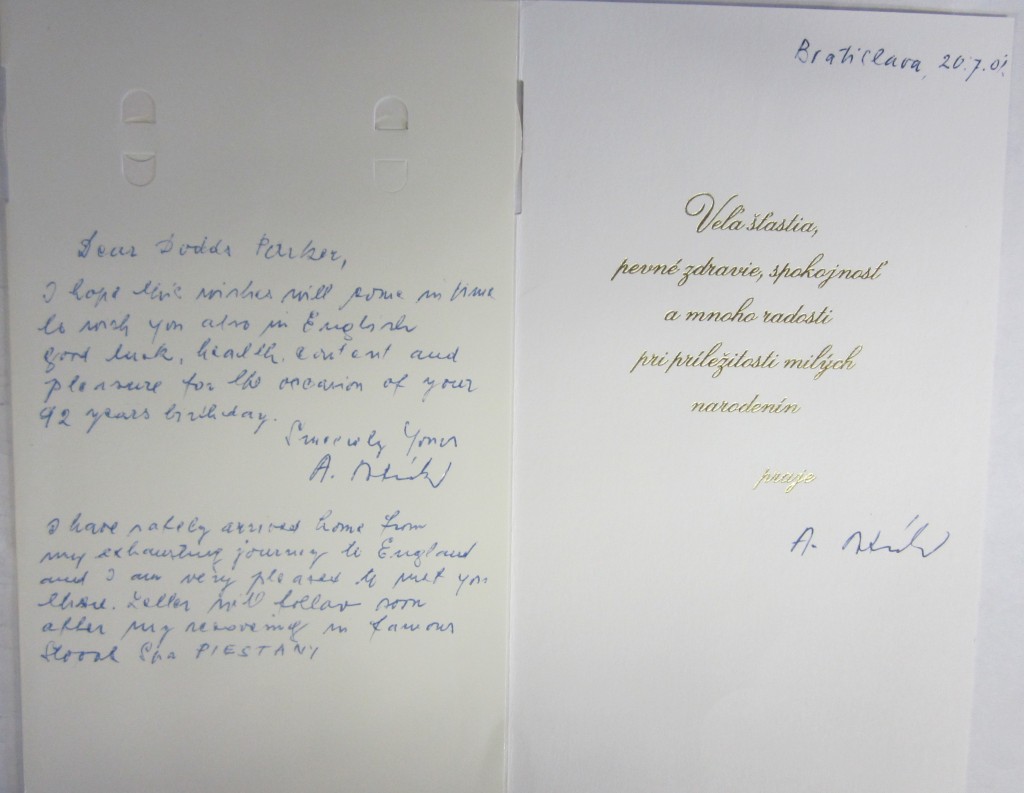 This is a card sent to Dodds-Parker in 2001, on his 92nd birthday from Major General A. Perak, who had helped the SOE train Heydrich's assassins. By now he and Dodds-Parker were the last surviving members of "Anthropoid".
When North Africa fell to the Allies in late 1942, Dodds-Parker moved there. When French North Africa fell in November 1942, one of the senior members of the Vichy Government, Admiral Jean Darlan, had been in Algiers, and was unable to get away. Six weeks later, on Christmas Eve, Darlan was assassinated by one of SOE's French instructors, to whom Dodds-Parker, then in Algiers, had issued a pistol. SOE's role in the assassination has been much debated, but many on the Allied side believed that Darlan's removal was for the better.
Dodds-Parker remained in North Africa after the Darlan affair, and was appointed Operations Officer for an SOE Mission, called "Massingham", which aimed to establish bases in the northern Mediterranean.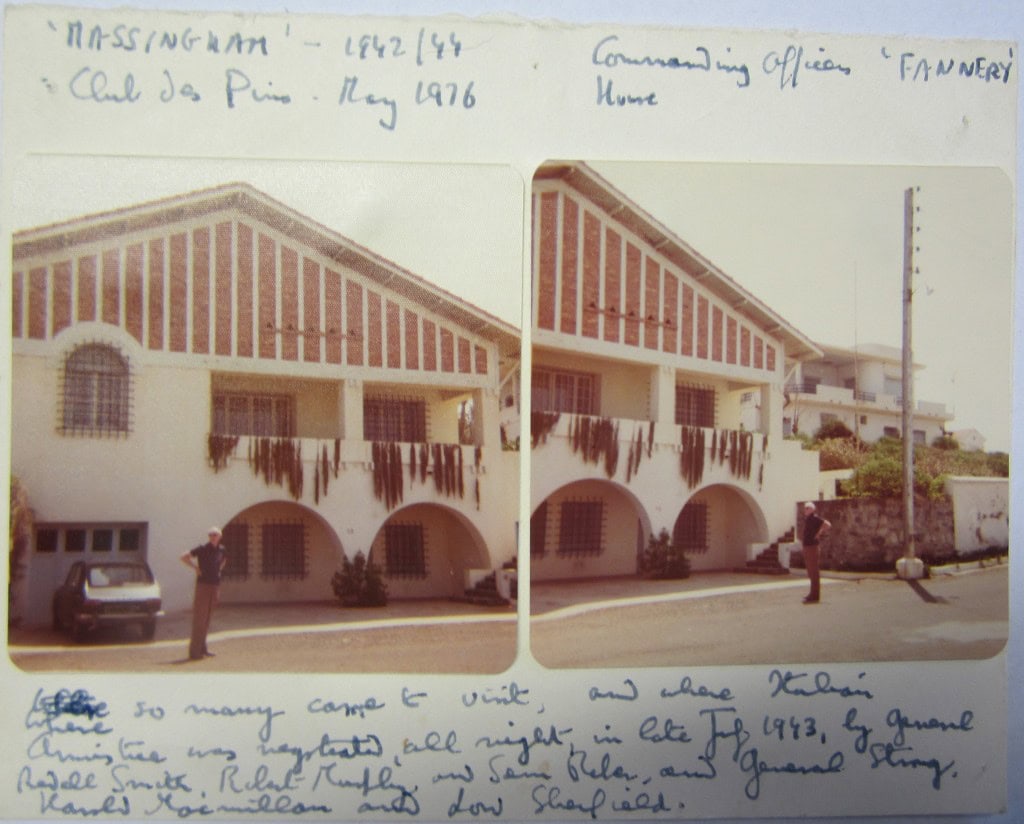 This pair of photographs shows the "Massingham" headquarters when Dodds-Parker revisited them in 1976. He can be seen standing outside the building.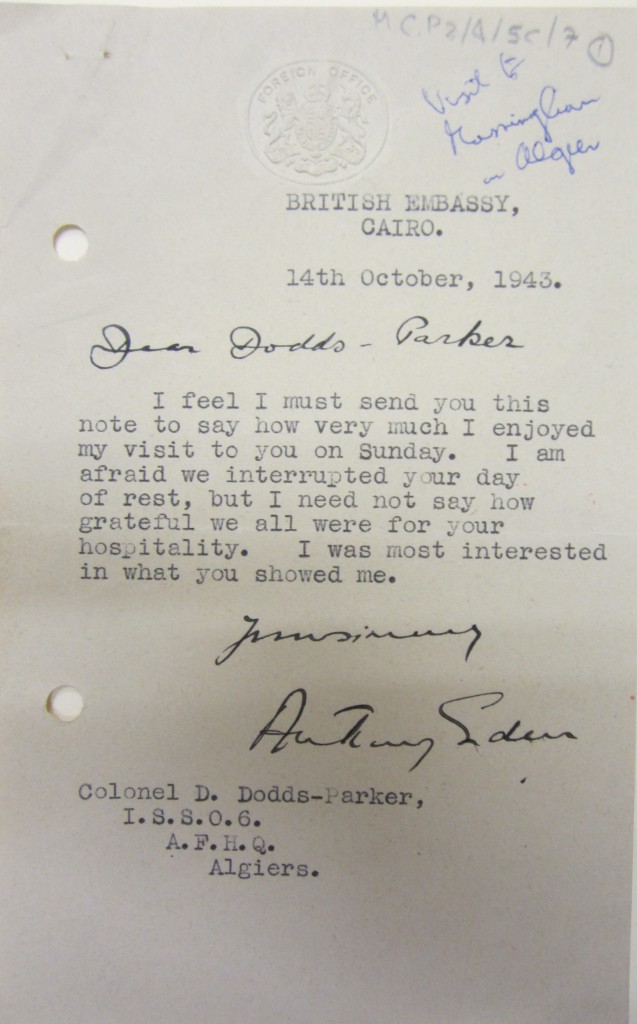 While based in Massingham, Dodds-Parker received several important visitors, including George VI, travelling incognito as "General Lyon". Another was the Foreign Secretary and future Prime Minister, Anthony Eden, who wrote to thank Dodds-Parker for his hospitality.
One of Massingham's greatest triumphs was to assist in the invasion of Italy. It seems that Dodds-Parker himself played a significant, if still obscure, role in negotiating the surrender of Italy in 1943.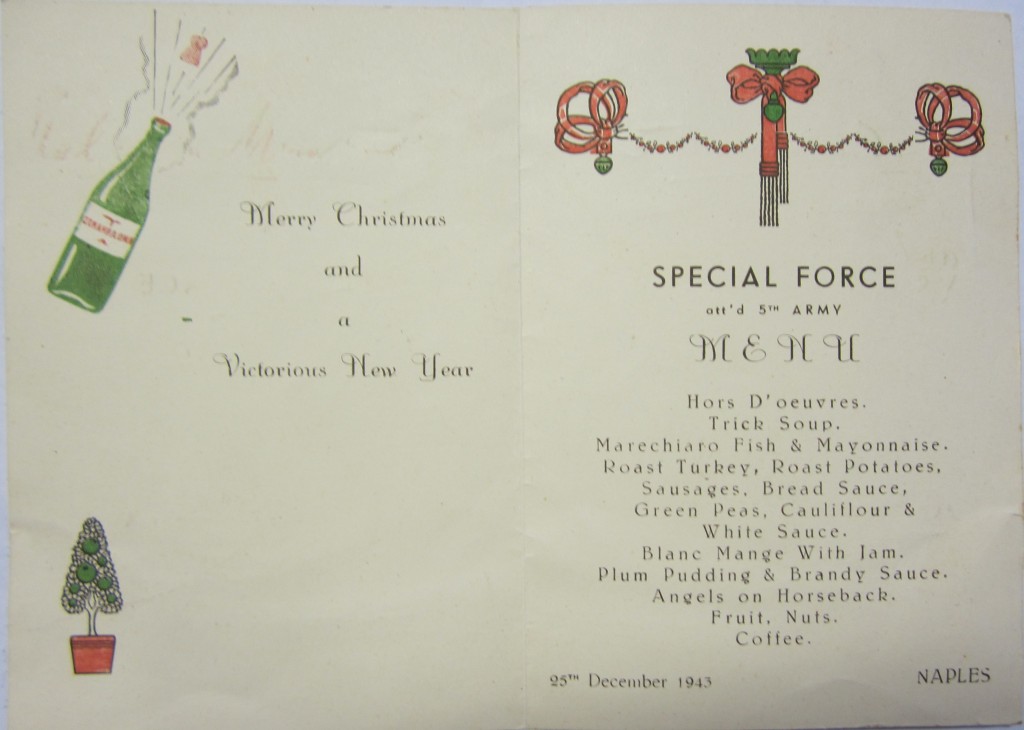 This menu was created for members of the Special Forces, including Dodds-Parker, who were celebrating Christmas Day 1943 in Naples. One would like to know what the "Trick Soup" contained!
After the USA entered the war in 1941, Dodds-Parker liaised regularly with members of the Office for Strategic Services (OSS), the American counterpart to SOE, and once again established many lifetime friendships as a result.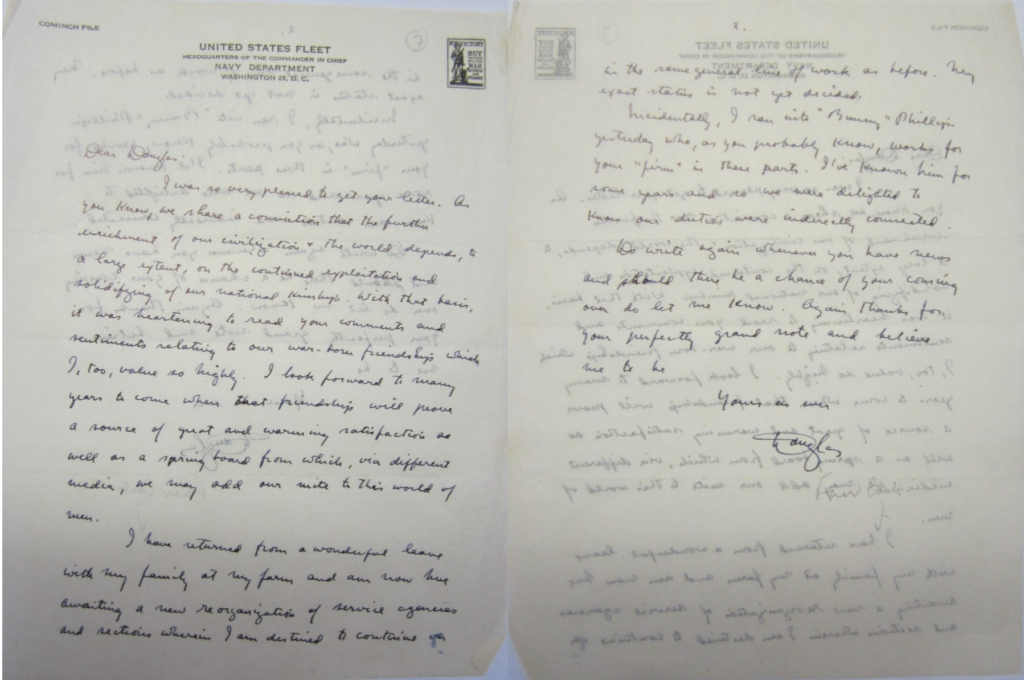 One such colleague was the Hollywood star Douglas Fairbanks Jr., who, in his addition to his acting talents, proved an invaluable member of the US special forces teams. This letter from Fairbanks to Dodds-Parker shows that they became good friends.
In later life, especially after his retirement from active politics in 1975, Dodds-Parker took a great interest in SOE matters. He and his wife regularly attended SOE reunions and conferences, and he was more than once interviewed on television documentaries. He also became Chairman of the Special Forces Club. Dodds-Parker also maintained close friendships with SOE and Resistance members in many other countries, especially in France and Italy.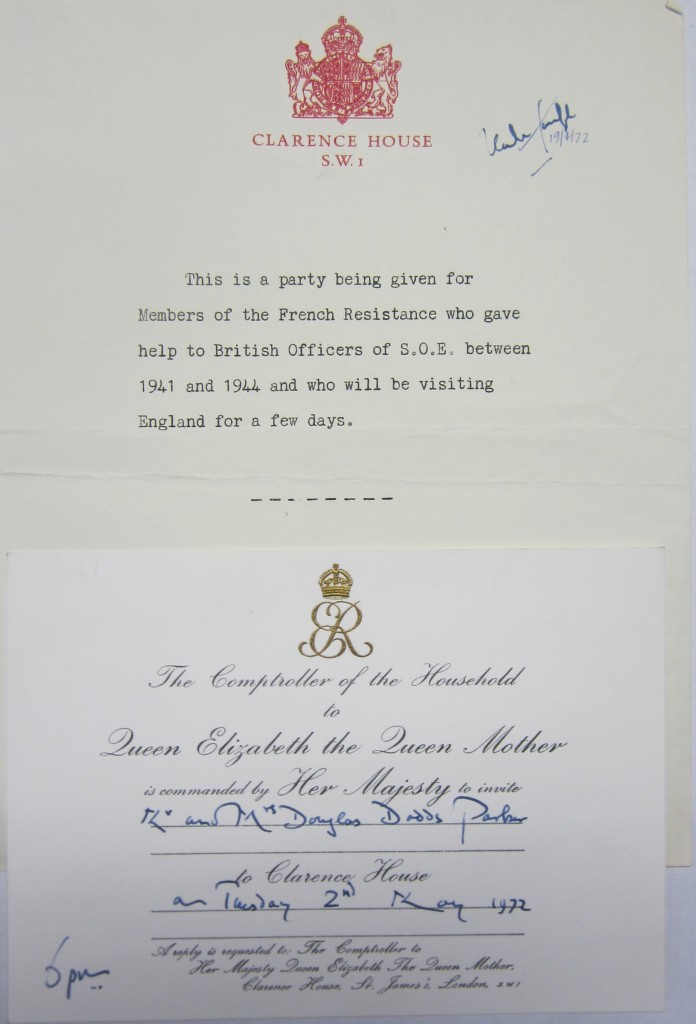 This invitation to a reception at Clarence House from May 1972 for members of the French Resistance who had helped members of SOE is very typical of the many occasions which the Dodds-Parkers attended after the war. Queen Elizabeth the Queen Mother, the hostess of this reception, was a lifelong supporter of such Special Forces reunions.
As the Second World War came to an end in Europe, so Dodds-Parker turned his thoughts to what he should do next, and decided to begin a fresh career as a politician. In the 1945 election, therefore, he stood as the Conservative candidate for North Oxfordshire and was elected their MP.