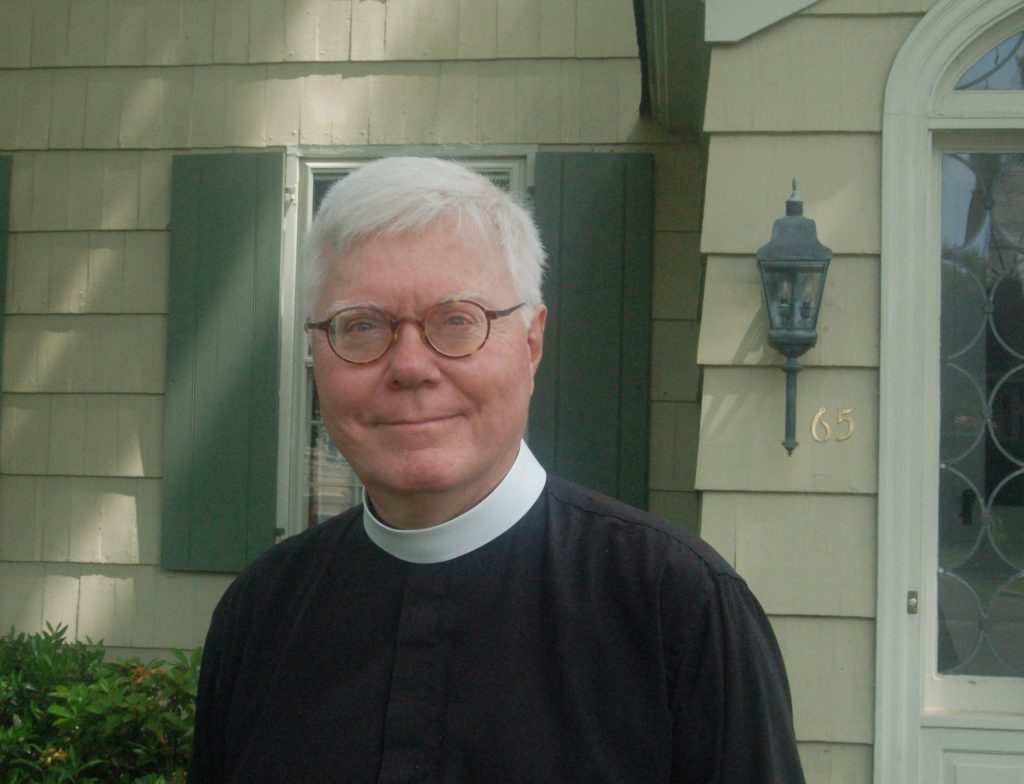 The Revd Dr Michael Piret
Background
Michael studied English Literature at the State University College at Fredonia, New York, then the University of Michigan in Ann Arbor, before coming to Oxford in 1983 as a graduate student at Merton College. He was subsequently Fulford Junior Research Fellow at St Anne's College, Oxford, prior to training for ordination at Edinburgh Theological College (now known as the Scottish Episcopal Institute). His Oxford M.Litt. thesis was on the seventeenth-century poet George Herbert; his Michigan Ph.D. on Charles Dickens. After ordination, Michael was Assistant Curate at Inverness Cathedral. In 1994 he returned to Oxford, this time to Magdalen College, where he served as Dean of Divinity, which is Magdalen's celestial (if somewhat misleading) title for its pastor and chaplain. Since 2016 he has been Rector of Christ Church, Oyster Bay, a historic Episcopal parish on Long Island in New York State.
Selected Publications
"W.H. Auden and the Inklings," in C.S. Lewis and his Circle: Essays and Memoirs from the Oxford C.S. Lewis Society, Roger White, Judith Wolfe, Brendan Wolfe, eds. Oxford University Press, 2015.
Several entries in Prayer for the Day, Inspiring Daily Reflections and More Reflections for Daily Inspiration. BBC Radio 4 and Watkins Publishing, 2014 and 2016.
"Ancient Inheritance, Modern Community: The Role of the Chaplain in an Oxford College," in Collegium: College and the Academic Community in the European and the American Tradition, Mark O'Connor and Piotr Wilczek, eds. Boston and Warsaw, 2011.
"Herbert and Proverbs," Cambridge Quarterly, 17 (1988), 222-243.
"Choosing a Copy-text: The Problem of Hardy's Manuscript Accidentals" (with Robert C. Schweik), in Schweik's edition of Far from the Madding Crowd. Norton, 1986.