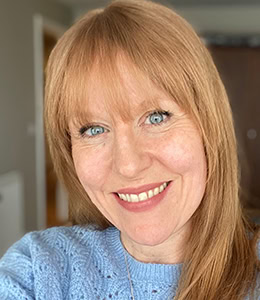 Holly Finn
Department: Dean's Office
College appointment: Student Support Administrator
Background
I have two children aged 22 and 24, and originally trained as a research scientist. I previously worked at the University of Sussex in drug discovery for Cystic Fibrosis and in secondary schools as a laboratory technician for over 10 years.
Role in College
I am one of the Student Support Administrators, and am available Wednesday – Friday in our office on the ground floor of Grammar Hall. My job-share Katie works Monday – Wednesday. We support the Deans and the Welfare team. We are your first port of call if you have any concerns. You can speak to us about any confidential matter.
Do get in touch to have a chat about general welfare worries, hardship funds such as the Junior Members Fund or the Student Support Fund, Bod card queries, room bookings, and degree ceremonies.
If you are not sure who to ask, ask me first!
You can easily reach me and Katie on studentsupport@magd.ox.ac.uk or call for a chat on (01865) 276021.