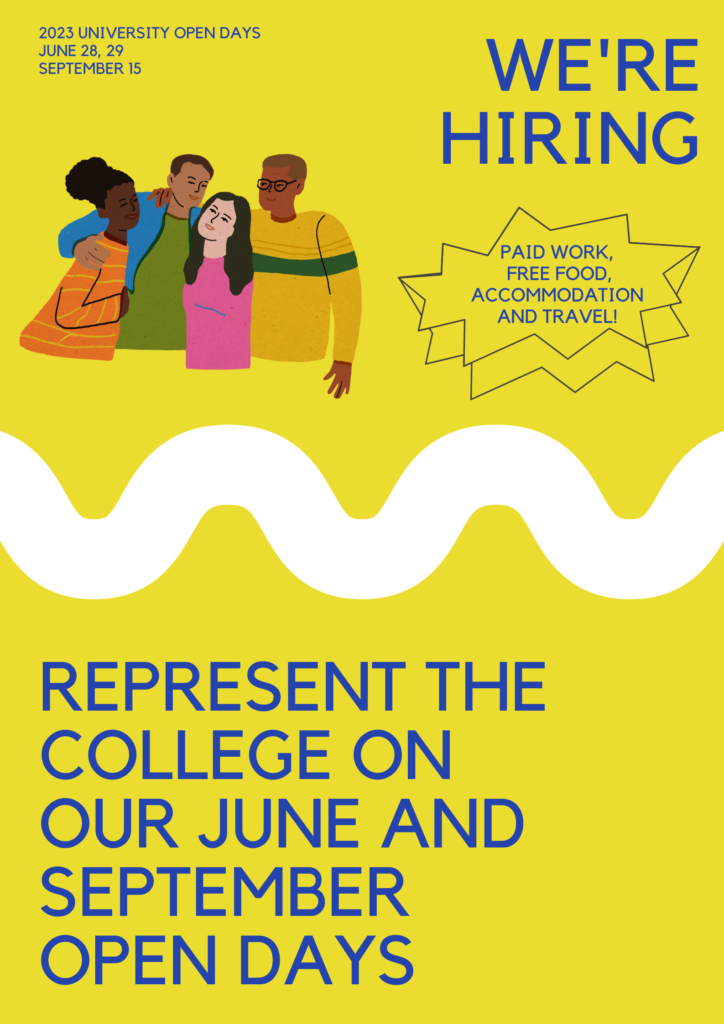 If you're a member of the JCR, we welcome you to apply to represent the College on the University's 2023 June and/or September Open Days. The job description, which includes details regarding pay, free accommodation, meals, and reimbursement for travel expenses, can be found below.
Open Days 2023 Student Helper job description.pdf
To apply, submit an application using our Microsoft Form. The deadline to apply is 23:59 BST on Sunday 13th July 2023.
Your application form will only be viewed by the Admissions and Outreach Officers. If you have any questions about the role or if you'd like to get in touch about a separate matter pertaining to the Open Days, please email Nuala and Catriona, the Outreach Officers, at outreach@magd.ox.ac.uk.