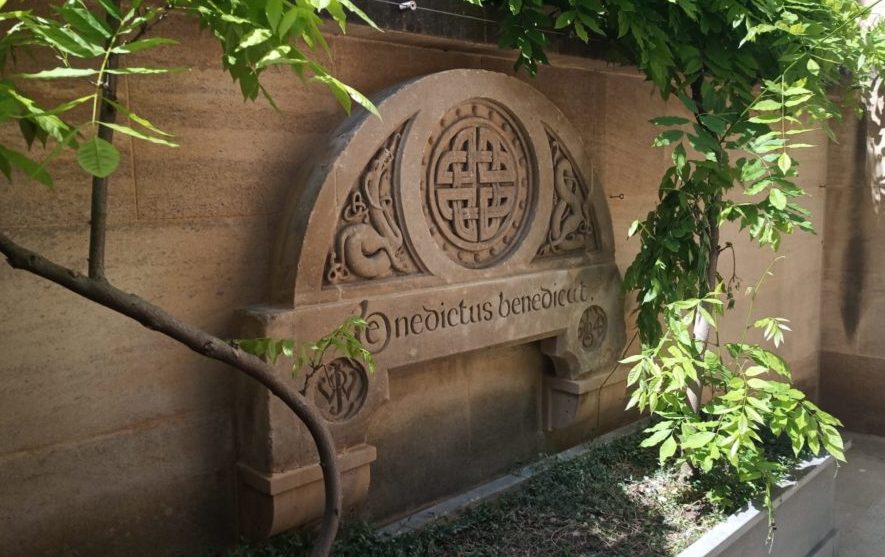 A tympanum from the former home of English entomologist Professor John Westwood has found a new home in the Longwall Library.
A tympanum is a semi-circular or triangular decorative structure situated over an entrance, door, or window.
Professor Westwood (1805 – 1893) was a Fellow and Honorary Fellow of Magdalen who became the first Hope Professor of Zoology at the University of Oxford. The Hope Professorship, named after fellow entomologist Frederick William Hope, is still awarded today.
As well as being an expert on insects, Professor Westwood was an authority on early inscriptions including the Book of Kells, which is reflected in the decoration on the tympanum. The stone also bears his initials, the date 1864, and the inscription 'Benedictus benedicat'.
Professor Westwood and his wife lived at Walton Manor in Woodstock Road. He died on 2 January 1893 and is buried at St Sepulchre's Cemetery.