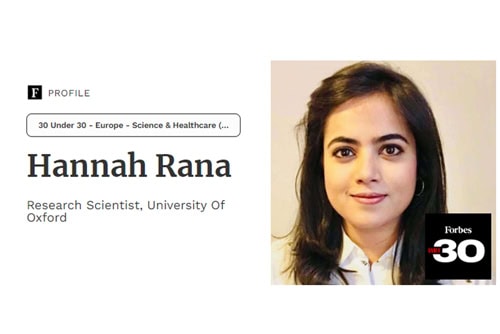 Dr Hannah Rana (2021) has been listed in the Science and Healthcare category of Forbes 30 Under 30 Europe 2022.
The list is selected by an international judging panel of experts following tens of thousands of nominations.
Hannah completed her DPhil in space cryogenics at Magdalen this year, and is now continuing her research at NASA's Jet Propulsion Laboratory working on cryogenic instrumentation for next generation space detectors.