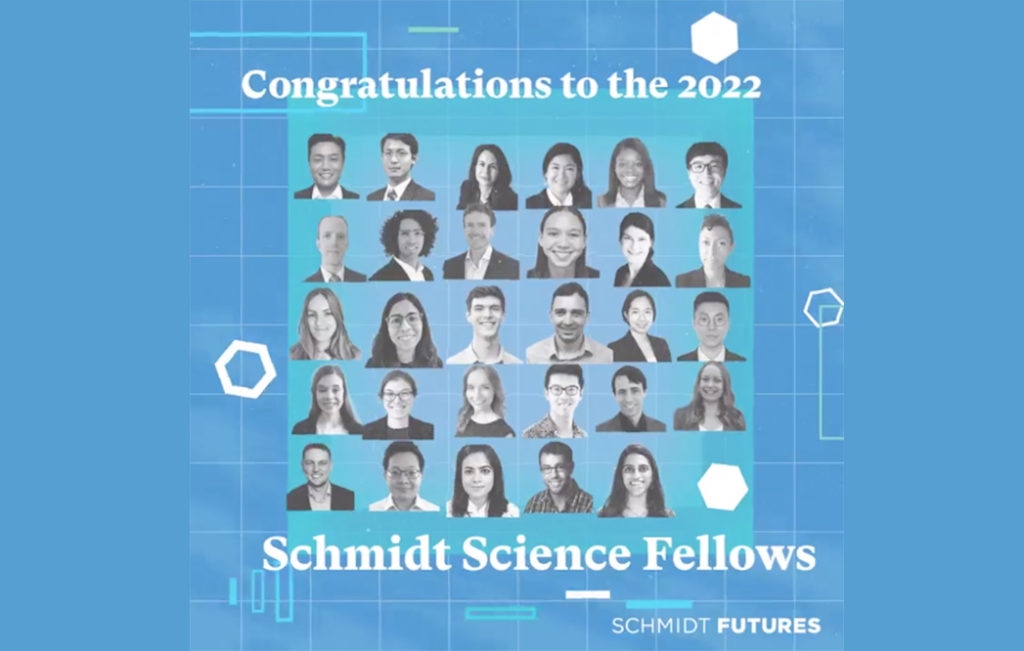 Dr Hannah Rana (2017) has been named as one of the 29 new Schmidt Science Fellows by Schmidt Futures in collaboration with the Rhodes Trust.
The Schmidt Science Fellowship recognises exceptional early-career scientists from top institutions around the world.
Hannah will join a cohort of Fellows working to advance interdisciplinary research into major challenges facing humanity, including cancer and heart disease, sustainable fuel production, and clean water provision.
Hannah's DPhil research at Magdalen, which she completed this year, focused on space cryocooling for the next generation of space science missions. As a Schmidt Science Fellow, she will have the opportunity to apply her technical knowledge and skills to the field of artificial retina development, with the aim of restoring vision to the blind. You can read more about her research here: https://schmidtsciencefellows.org/fellow/hannah-rana/
We wish Hannah every success with this important research.
The founding Executive Director of the Schmidt Science Fellowships is Dr Megan Kenna who completed her DPhil in Physiology as a Rhodes Scholar while at Magdalen. Following an impactful career in interdisciplinary science, including in Physiology (Neuroscience) and Clinical Psychology, she is now responsible for the overall strategic, financial, and operational leadership of the Schmidt Science Fellowship. You can read more about Megan here: https://schmidtsciencefellows.org/person/dr-megan-kenna/