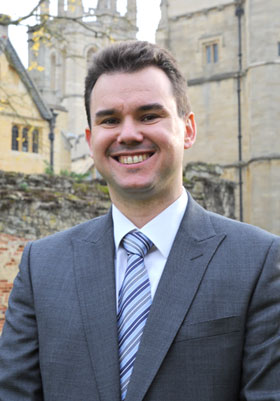 Congratulations to Professor Constantin Coussios FREng, Director of the Oxford Institute of Biomedical Engineering and Professorial Fellow in Engineering Science, who has been awarded an OBE for services to Biomedical Engineering in the Queen's Birthday Honours 2022.
Congratulations also to:
Clare Lombardelli (1997), Chief Economic Advisor, HM Treasury received the Companion of the Order of Bath (CB) for public service.
Charles Ogilvie (2001), Strategy Director, COP26 Unit, Cabinet Office received the Officer of the Order of the British Empire (OBE) for public service.
Kawan Patel (2009), Lately Deputy Director, Head of Social Contact, Cabinet Office and Covid-19 Directorate Lead, Home Office received a Member of the Order of the British Empire (MBE) for services to the Covid-19 Response (London, Greater London).
If you have, or another member of the Magdalen College has, been recognised this year, please let us know.