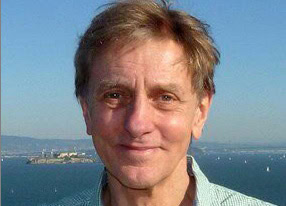 The College is very sad to announce the death of Emeritus Fellow Professor Sir Colin Blakemore FRS who passed away peacefully at Sobell House on Monday 27 June surrounded by his family. Sir Colin had been suffering from motor neuron disease.
Sir Colin was a world-renowned British neuroscientist who specialised in vision and the development of the brain. He moved to Oxford in October 1979 to take up the Waynflete Chair of Physiology and a Professorial Fellowship at Magdalen, a position he held until July 2007.
Between 1990 and 1996 he directed the McDonnell-Pew Centre for Cognitive Neuroscience and was director of the Oxford Centre for Cognitive Neuroscience from 1996 until 2003.
In 2003 he served as Chief Executive of the Medical Research Council and from 2007 until 2012 he was Professor of Neuroscience at Oxford and a Supernumerary Fellow at Magdalen. In October 2012 he took up a newly created Professorship of Neuroscience & Philosophy at the School of Advanced Study, University of London, where he directed a Centre for the Study of the Senses.
Sir Colin was later made an Emeritus Fellow at Magdalen and the Department of Physiology, Anatomy & Genetics. He was knighted in the Queen's Birthday Honours for services to scientific research, policy and outreach in 2014. Colin's wife, Andrée, died earlier this year.
Our thoughts and condolences are with his daughters Sarah-Jayne, Sophie, and Jessica.
You can read a full obituary written by David Paterson, Head of the Department of Physiology, Anatomy & Genetics on the Medical Sciences Division website.