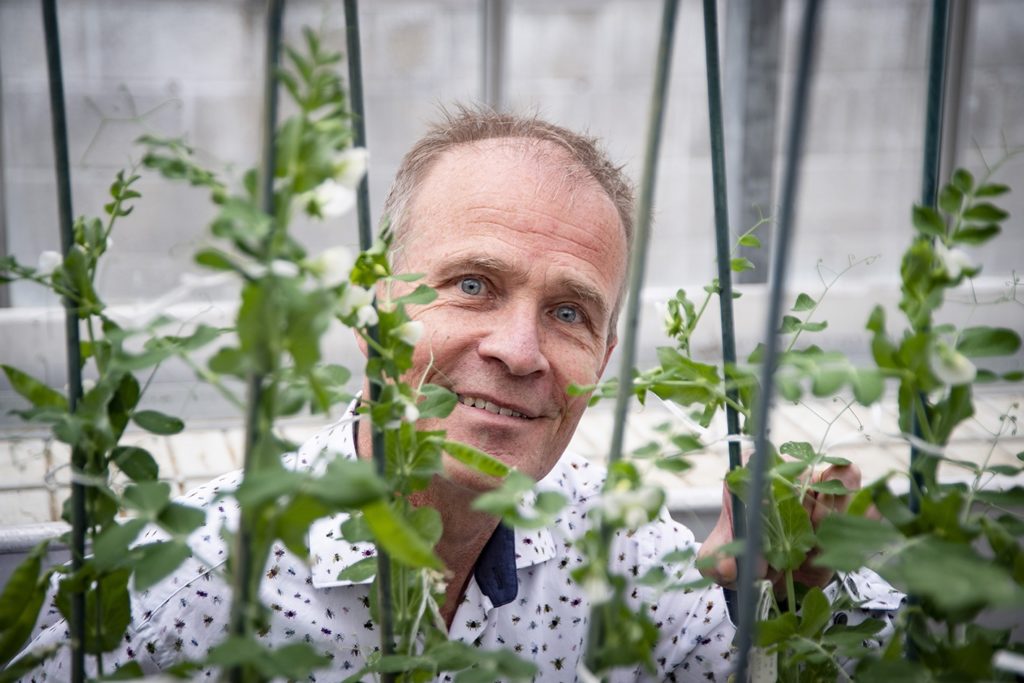 Professor Lars Østergaard from the John Innes Centre will become the next Sherardian Professor of Botany at the University of Oxford this November. He will also become a Fellow of Magdalen College.
Lars is a developmental geneticist and has been a group leader at the John Innes Centre (JIC) since 2005. At the JIC, Lars has served as Head of the Crop Genetics Department and currently leads an Institute Strategic Programme.
"I am truly excited and deeply honoured at becoming the next Sherardian Professor of Botany and a Fellow at Magdalen College," said Professor Lars Østergaard.
"With the new Department of Biology, it is a particularly special and exciting time to join plant science in Oxford. I am looking forward to contributing to the development of the department as well as life at Magdalen College."
His research is focussed on reproductive organ development and morphological diversity using both crops and non-cultivated plant species as model systems. Although driven by answering basic biological questions, Lars is committed to translating his fundamental discoveries into strategies for crop improvement and for overcoming the effects of a changing climate.
He obtained his PhD from the University of Copenhagen in 1997 and was a postdoctoral researcher at the University of Copenhagen (1997-2000) and then at the University of California, San Diego (2000-05). He holds honorary professorships at the University of Copenhagen and the University of East Anglia.
The Sherardian Chair of Botany is a professorship at the University of Oxford that was established in 1734. It was created following an endowment by William Sherard on his death in 1728. The last Sherardian Professor of Botany was Emeritus Fellow Liam Dolan.