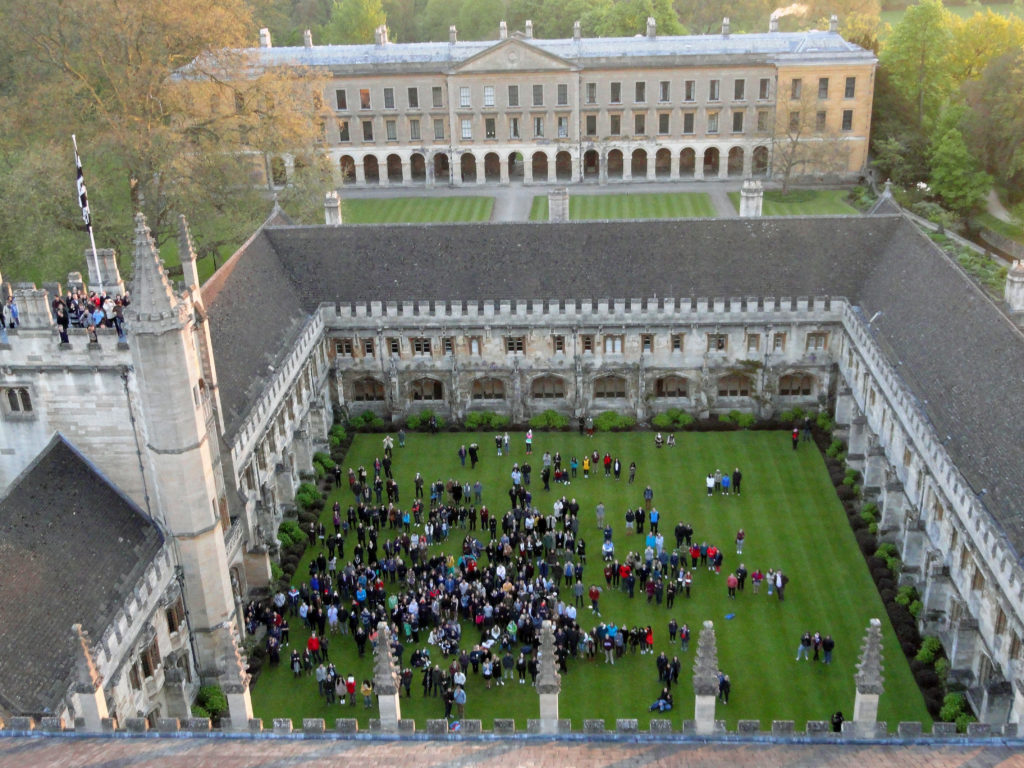 Around 16,000 people gathered on the High and in the surrounding streets to hear the Choir welcome the spring from the top of our Great Tower this year.
The fine weather and the bank holiday attracted the largest May Morning crowd in six years, according to Oxford City Council.
At 6am a hush fell over the crowd as the Choir sang Hymnus Eucharisticus, a hymn composed in the 17th century by a Fellow of Magdalen, the opening lines of which can be found below.
Te Deum Patrem colimus,
Te Laudibus prosequimus,
qui corpus cibo reficis,
coelesti mentem gratia.
The origins of the May Morning ceremony remain obscure, but it has become a highlight of the Oxford calendar over the last 500 years or more.
Perhaps the most famous depiction of the event is "May Morning on Magdalen Tower" painted by the Pre-Raphaelite William Holman Hunt in 1888–90. You can learn more about this painting from a number of documents we hold in our archives.
Our thanks go to all those who helped to make this such a wonderful community event including our Informator Choristarum, Mark Williams, and our wonderful choir.