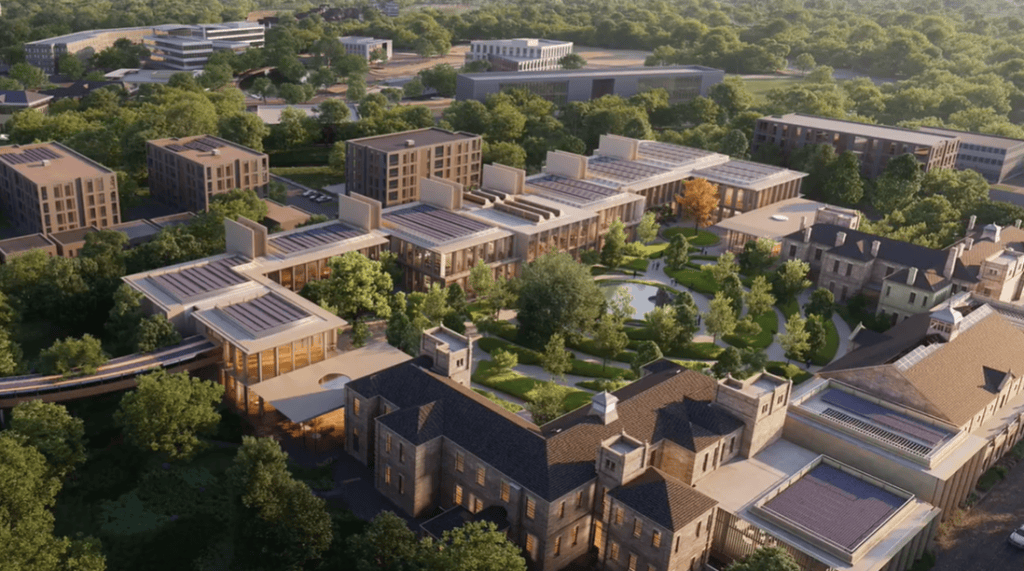 Magdalen College is joining forces with the Ellison Institute of Technology (EIT) in a new scholarship programme that aims to educate the next generation of political and entrepreneurial leaders.
The Ellison Scholars programme will support approximately twenty students a year. Each student will receive a full scholarship and mentoring from the EIT. The Ellison Scholars programme will officially open for applications in March 2024.
Magdalen College is very much looking forward to welcoming applications for the Ellison Scholars programme next year

DInah Rose kc
The EIT is also planning to build a new Oxford campus, partly on land which forms part of Magdalen's majority-owned Oxford Science Park. Once complete, the state-of-the-art facility will incorporate more than 30,000m2 of research laboratory space, as well as an oncology and wellness patient clinic. The new campus, which will be designed by Lord Foster, is set for completion in 2026.
EIT was founded eight years ago by Larry Ellison and Dr David Agus as a research and development centre for cancer, healthcare, and global public health. Today, EIT has four key areas of focus: medical science and healthcare, food security and sustainable agriculture, clean energy and climate change, and government policy and economics.
"I am confident that in this collaborative environment, it will make a substantial impact in dealing with some of the biggest issues of our day," said Professor Sir John Bell (1975), Regius Professor of Medicine at the University of Oxford, Emeritus Fellow of Magdalen, and a member of the EIT Faculty. "I am personally very excited about what can be achieved with this exciting endeavour."
"Magdalen College is very much looking forward to welcoming applications for the Ellison Scholars programme next year," said Magdalen President Dinah Rose KC. "We are really excited to be a part of this programme to educate future leaders."