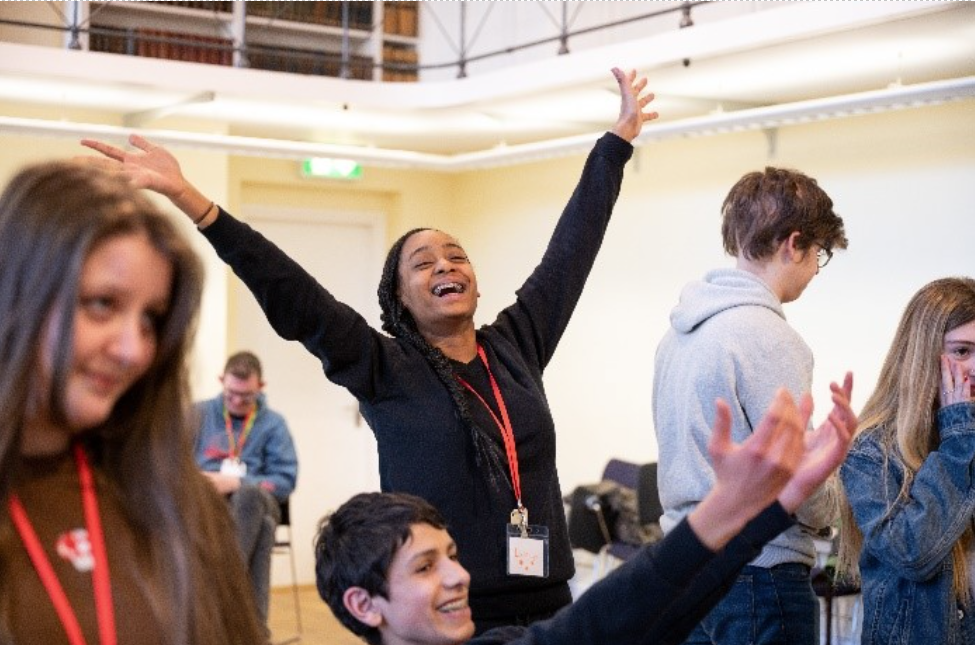 Magdalen College recently hosted four state schools as part of the Coram Shakespeare Schools Foundation (CSSF) festival.
After many months of studying Shakespeare, the four groups of teachers and pupils from Bluecoat Wollaton Academy in Nottingham, Maltby Academy in Rotherham, UTC Olympic Park in Sheffield, and John Colet School in Buckinghamshire came to Magdalen for a two-day residential that culminated in a performance in the College auditorium.
Whilst at Magdalen, the pupils enjoyed a talk on the University of Oxford, explored an exhibition in the Weston Library, attended mini-lectures on Shakespeare by Emeritus Fellow Professor Laurie Maguire, and took part in a drama workshop led by the Magdalen Players.
On the final evening of their stay, the pupils performed abridged versions of Shakespeare plays to an enthusiastic audience of students, staff, Fellows, and guests.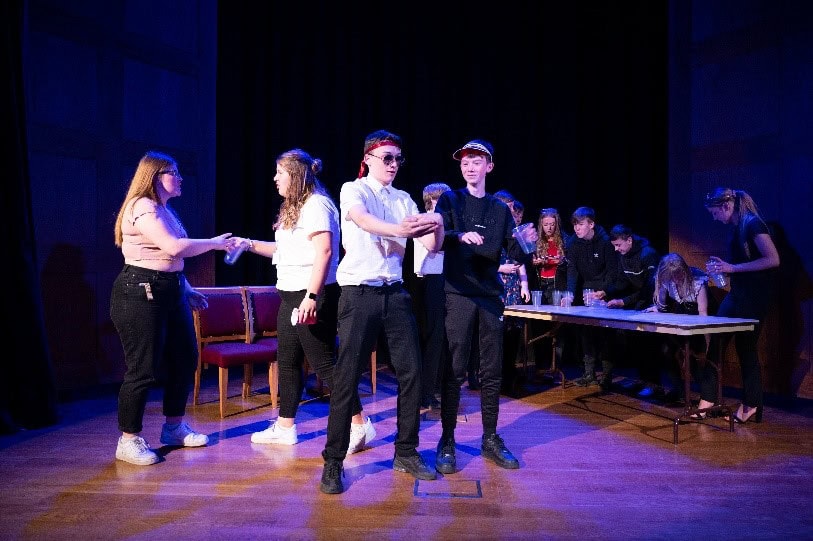 "After the nerves were gone, you realised how nice the audience was," said one performer. "It felt really professional, and the applause afterwards was great!"
Feedback from the event was overwhelmingly positive, with the performance, the people, and the College buildings and grounds listed as some of the most popular aspects of the programme by pupils.
"I absolutely love it here," said one participant. 'I think my favourite part was meeting so many amazing people."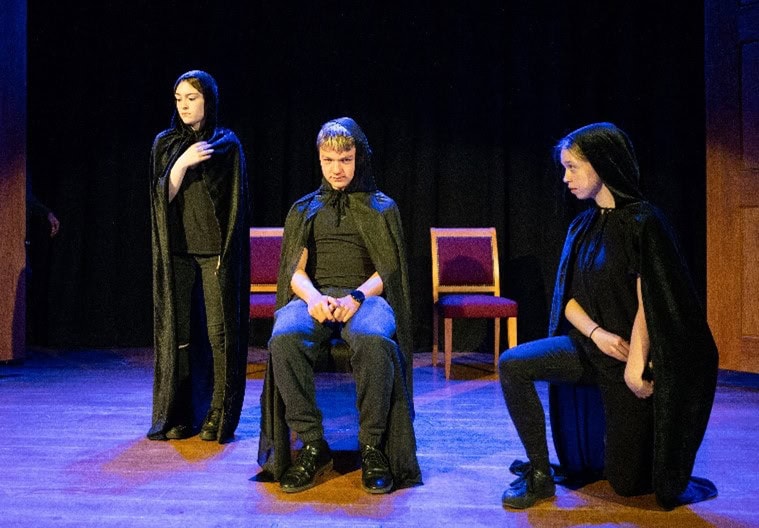 The percentage of students who 'strongly agreed' that they were interested in applying to a top university doubled after the event. One participant told us that they 'loved seeing an Oxford college that made Oxford feel more accessible.'
"Watching the kids' performances was incredible," said one of the teachers. "They loved it, and seemed to excel in confidence…coming here to perform is an experience they would never have had otherwise."
Magdalen's Outreach and Access Officer, Amy Forbes, said, "The residential was an absolute treat, with all groups throwing themselves wholeheartedly into every element of the programme.
"We were hugely impressed by all the students; their curiosity and enthusiasm shone through in everything from the museum tours and academic talks to their impressive performances on the final night. I'm sure it's not the last we'll see of some of them!"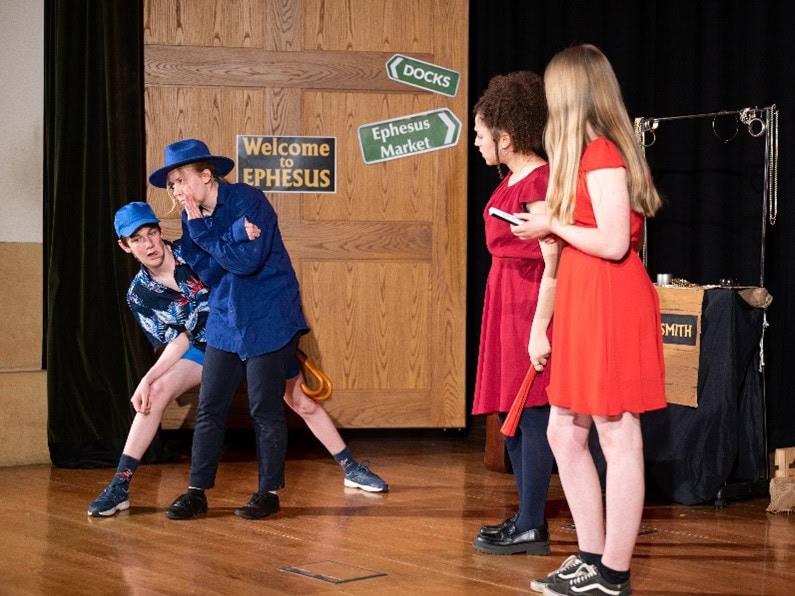 The event was a collaborative project initiated by the President's husband, Peter Kessler, and supported by CSSF and College outreach team.
We'd like to say a special thank you to alumnus Steven Parker (1977) for supporting the event.